Stratos Megas Is a Single Father from Maryland & Has A 21-Year Old Autistic Son Pidi, Who Needs & Deserves A Normal Life
Baltimore, MD, USA – September 15, 2021 – Stratos Megas has announced today that he has launched a crowdfunding campaign on gofund.me to secure the future of his son battling with autism. Stratos is an American single father and despite all the odds, he is struggling to ensure a better future for his 21-year old autistic son, Pidi.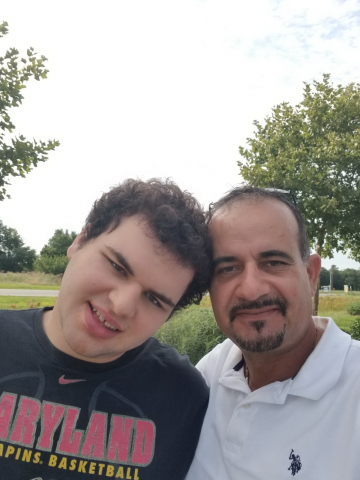 "My wife left me for my best friend and she even tried to keep my son away from me," said Stratos Megas, while sharing his story with the gofund.me community.
In addition, his ex-wife is still trying her best to keep Stratos away from his son and she has placed the boy in a group home with strangers and without his consent.
Stratos has joint custody and wanted to avoid going public regarding this matter, but his ex-wife has made it difficult for him to give a secure future for his autistic son. Based out of Baltimore, Maryland, Stratos has been through a rough divorce but that's not stopping him from struggling for his son. "I got thrown in the trenches, my son got put away and my ex wife moved on with her new man. That's not right but I have faith," Stratos added.
The innocent boy and his father deserve a normal life, which is being taken away from them. This is why he is raising funds on gofund.me welcoming parents worldwide to help him with open hearts and minds.
To support Stratos and his autistic son Pidi, please pledge through the link below: www.Alonewithangels.com
#faith #courage #autism
Media Contact
Company Name: Alonewithangels.com
Contact Person: Stratos Megas
Email: Send Email
Country: United States
Website: https://www.alonewithangels.com