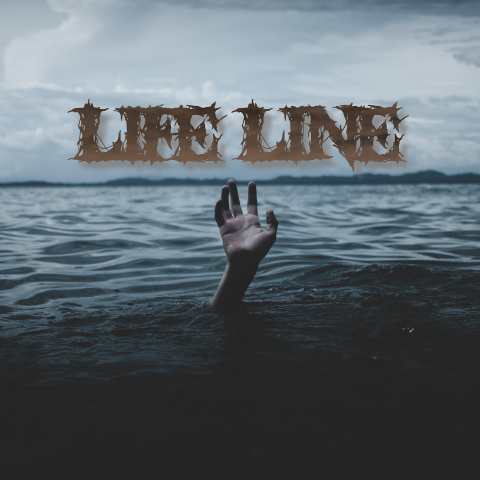 Singer Aleister dropped a brand new single, "Life Line" on September 10th. The release was covered by Broken 8 Records. The single speaks about the mental health issues and rising Suicide rates in the US Military troops. Aleister is quite excited to share the track and the message with the world.
"Life Line" is a track that sets the mood right from the beginning. Sweeping digital tones placed on a crisp, dramatic background, with Aleister's strong vocals: everything about the song just adds up to its perfection. Echoed by pin-point percussion that serves to emphasize every bar, Aleister's words hit hard, capturing his passion and emotive inflection with crystal clear clarity. The lyrics of the song just amplifies the feelings of withdrawal and depression, and a cry for help, all paced to perfection.
Hailing from San Diego, CA, Aleister is a blessed Alternative Artist with impeccable talent, which was even evident in his debut album 'Gaslight'. Aleister has drawn praise for his charisma and control, creating soundscapes that artfully blend free-form hip-hop with soulful vocals and raw, honest lyrics that never shy from the harsh realities of life.
While talking about his single, Aleister accentuated the message behind it, and said, "This song is me speaking about mental health in the United States Military. I want to promote it and to help use the tiny platform I have to bring awareness on how malignant Suicide impacts us Active Duty & to those of a Veteran status. The stigma is very sad and there's not a lot of help and or prevention in those that do seek that path. I want to spread the word through my song: "Life Line" that those that are having those thoughts are not alone and that there is more to life than this occupation."
Aleister has been battling mental health issues and is not reluctant to talk about them openly. Through his songs, he wants to spread the message that people who struggle think that they are alone in their battles are not really alone and that he is always there for them. While speaking about his struggles, Aleister said, "mental health has always been a problem of my youth, even now in adulthood. I struggle every day with self-worth, and I try to convey my disparity through my music. Whether speaking about drug addiction, nihilism, or just depression. I hope you connect to my music, hit up my Instagram if you ever want to talk."
Aleister's new single, Life Line is now streaming on Spotify and YouTube, go check it out now. Spotify also has his whole discography.
For more information, visit: www.Instagram.com/aleisterofficial
Media Contact
Company Name: Aleister
Contact Person: Media Relations
Email: Send Email
Country: United States
Website: http://www.Instagram.com/aleisterofficial