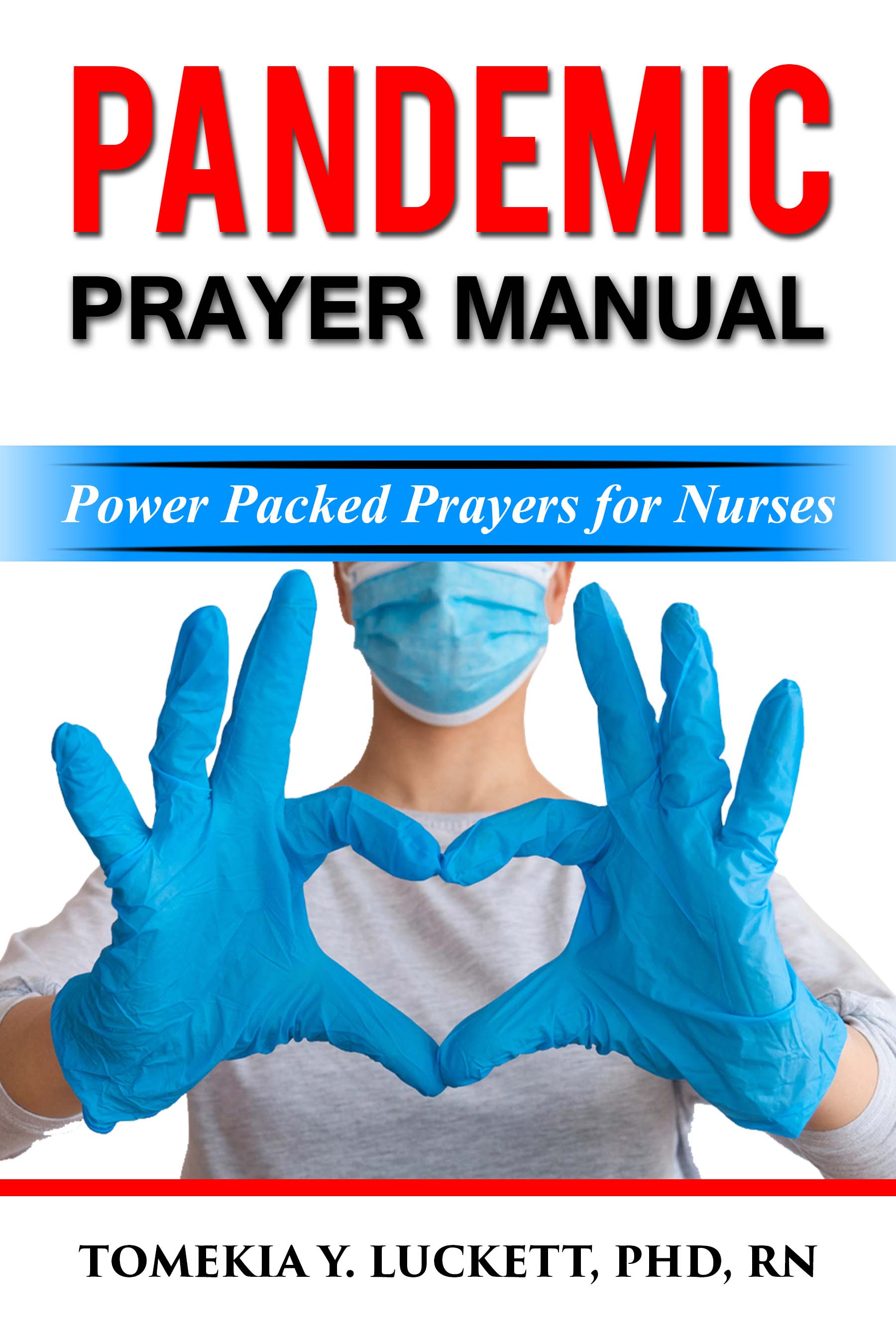 September 17, 2021 – Dr. Tomekia Luckett has released her latest book, "Pandemic Prayer Manual: Power Packed Prayers for Nurses" – a book that aims to spread hope and positivity, especially in these difficult times. This is the sixth book of the author, a nurse for over 20 years, author, and nurse educator.
Dr. Tomekia Luckett is dedicated to her profession and is in touch with her spirituality. The objective behind penning this book is to encourage and motivate nurses and other frontline workers who have had a very difficult year personally and professionally due to the outbreak of the global pandemic. Her book is a beacon of hope for the ones who are struggling to find a ray of hope in such challenging times.
"I believe the times since 2020 until today have been exceptionally hectic and challenging days for nursing professionals. This book is important to provide nurses with a dose of hope. There have been tragic reports of nurses committing suicide, being overwhelmed and even leaving the profession due to COVID challenges", said the author about her latest release.
Dr. Tomekia Luckett believes in the power of praying. She has written 3 devotional books for the nurses in 2018 and 2019. All her books as well as the latest one are available on Amazon.
As an educator, Dr. Luckett has influenced and motivated many people with her wisdom and her knowledge. She has supported her peers as well as other people to overcome hurdles in life and build a life they want.
"Dr. Tomekia has been a very influential person in my personal life and the achievement of my educational goals", said Shakira Pittman. She further added, "I thank God for using her to speak life & encouragement into others as well as myself".
Dr. Luckett's "Pandemic Prayer Manual: Power Packed Prayers for Nurses" is a powerful book that will fill the reader with hope and positivity, and give them a new vision to continue serving the world.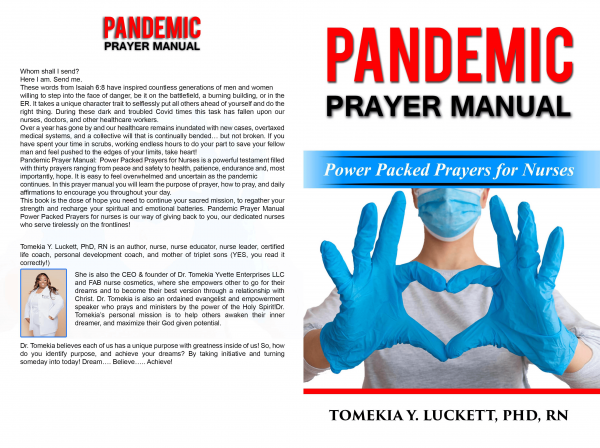 For more information, please visit: www.drtomekia.com/author/.
Media Contact
Company Name: Dr. Tomekia Yvette Enterprises
Contact Person: Dr. Tomekia Luckett
Email: Send Email
Country: United States
Website: http://www.drtomekia.com/author/