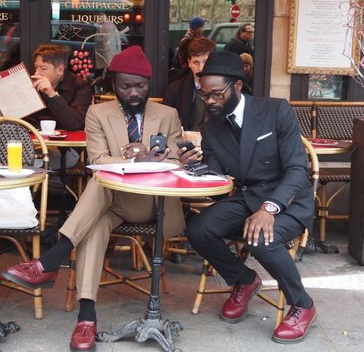 Micah Kamba Lotemo, the weathered Environmental Tech analyst, is confident with the rapid growth and increasing demand of Fin-tech startups in the Pan-African Region, especially Nigeria, due to its financial inclusion globally and resolve gaps in the current banking sector.
Nigeria, West Africa – September 17th, 2021 – Fin-Tech (Financial Technology) has transformed into a vast and competitive subsector in Africa, especially Nigeria, where more than 250 startups and companies have become part of the ecosystem. According to Disrupt Africa, African fintech startups have gained over $900 million in funding, twice more than other startups in the same duration.
Despite a mammoth value pool of $9 Billion in Nigeria's banking sector, a vast majority of customers and more than 40 million micro-businesses are underserved. Lack of access to services, especially in rural areas, issues of affordability, and poor user experience all lead to poor satisfaction across the customer spectrum. Moreover, the high young population and increasing Internet & Smartphone penetration has created a perfect combination for the adoption and growth of this technology.
Micah Kamba Lotemo, the Congolese-based Environmental Tech Analyst & Blogger, has raised awareness and need for fintech startups across Africa. He has observed gaps in the current system and analyzed market needs for this technological revolution, which led him to believe in the continued accelerated growth of Fin-tech in Nigeria. He shares, "Fintech market is vast and ever-growing. It brings effective and innovative solutions to resolve the biggest issues recurrent in today's financial sector, especially for the African region and Nigeria. I foresee that this will transform our way of living in a short period".
"One of the leading Fin-Tech startups has been Chekkit, which has secured $500,000 Pre-Seed Funding by investors Pan Africa VC, Launch Africa, Japan Strategical Capital, and Blockchain Founders Fund. It also received a grant from Netherland's Orange Corners program", stated Micah Kamba Lotemo.
Chekkit is a blockchain-based company launched in 2018 by CEO Dare Odumade that offers consumer intelligence, anti-counterfeiting and connects producers with end-consumers. Moreover, you can run automated sales promotions, loyalty programs, and marketing communications. It also contributes to collecting insights directly from end-consumers to help producers run their business effectively and innovate accordingly.
Chekkit has proven its efficacy in multiple pharmaceutical and FMCG (Fast Moving Consumer Goods) companies. Its clientele base includes big names like NIVEA, ROYAL STAR PHARMA, Nabros Pharma Pvt. Ltd, fantom, AFRICA CDC, and many more.
"The company has secured over 7 million pharmaceutical products, protected over 200,000 consumers, and partnered with the Afghan government to track over 200 million products", said Oluwatosin Adelowo-Co-founder and CMO. Other achievements include securing the first runner-up position in a Fantom-powered Blockchain Pitch competition at AfricArena Summit in 2019.
About Micah Kamba Lotemo:
Micah Kamba Lotemo is a Congolese Environmental Tech Activity working as an Information Technology Manager at Alamy. He also runs a website and a blog to provide helpful and In-depth information regarding environmental technology to tech enthusiasts.
Media Contact
Contact Person: Micah Kamba Lotemo
Email: Send Email
Country: Nigeria
Website: http://www.micheekambalotemo.com/