While there has been a drop in the price of big-screen TVs in recent years, a projector is still the best value for people who want to enjoy their favourite TV shows and movies on a huge screen. But selecting the right projector from a crowded field of models can be a daunting task.
DBPower's scalable projectors are the most flexible display solutions in the market, currently providing creative opportunities to inform, present and impress. Offering many advantages where flat-screen displays are unsuitable, DBPowerdelivers a wide range of brightness levels and technologies to perfectly meet the needs of varied and numerous applications.
With high brightness levels and professional features, these DBPower projectorsdeliver affordable large-screen projection performance. With the projectors, users can enjoy peace of mind with future-proof connectivity while delivering impressive high impact presentations.
With premium class picture quality, DBPower projectors offer a compelling proposition. These projectors include:
WiFi Bluetooth Projector L23: For people who want it all without remortgaging the house, the newly launched WiFi Bluetooth Projector L23 is up there among the best for watching movies, playing games, and enjoying sports competitions. The solid lumen count and the high contrast ratio means users won't have to invest in blackout blinds, either.
The built-in stereo surround speaker is equally impressive, and provides original audio fidelity and delivers deep bass and crisp trebles. It also has the WiFi screen synchronization function, which helps users mirror the movies, photos, or games on their phone to the DBPOWER L23 outdoor projector instantly in one second, with no hassle of extra adapters and dongles.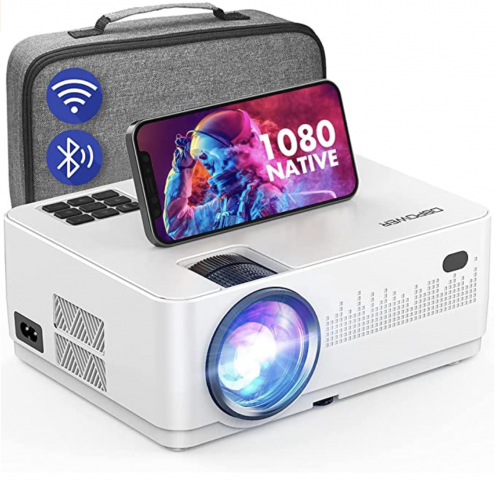 DBPower Native 1080P WiFi Projector RD828: This projector is a brilliant all-rounder, but a high dynamic contrast ratio of 10000:1 and the 8500L brightness– which, among other things, smooths out skin tones and makes the grass look greener – will provide some much-needed live sport methadone while users still can't get into the actual stadium.
The most significant feature of the RD828 WiFi Projector is the innovative 4-point keystone correction, an upgraded 4d keystone correction. It also has a zoom function which can shrink the image size to -50% using the remote without moving the projector.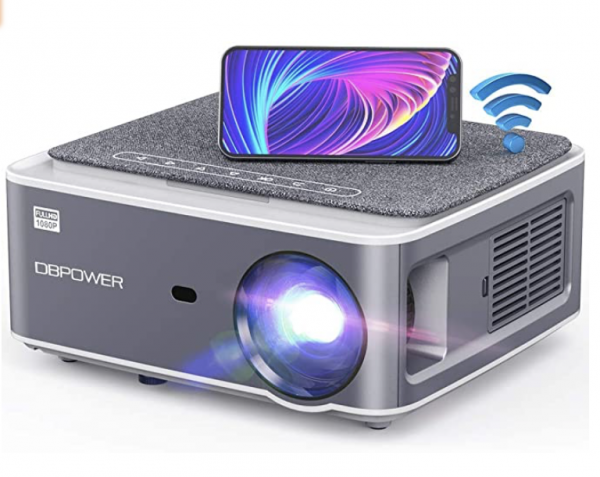 Native 1080P WiFi Bluetooth Projector Q6: The Native 1080P WiFi Bluetooth Projector Q6 offers detailed and sharp images for home theater and an outdoor movie. The DBPOWER Q6 outdoor movie projector has built-in 3W dual stereo speakers and an SRS sound system, providing a tremendous auditory sense experience without external speakers. This home projector is equipped with an advanced and silent cooling system that reduces the fan's noise.
"Our company, DBPOWER, underlines our leading position in the projector market and our role as a total display solutions company. DBPOWER's display solutions stand for individual productivity and more efficiency, for investment protection and the best return on investment (ROI)," said the founder of DBPOWER. "Let your presentation shine bright and vivid with the confidence that your investment is secure," he added.
Visit DBPower's Amazon page to know more or order directly on their website and learn more about the products revolutionizing business presentation and entertainment.
Media Contact
Company Name: DBPOWER
Email: Send Email
Phone: +18558885533
Country: United States
Website: https://dbpowershop.com