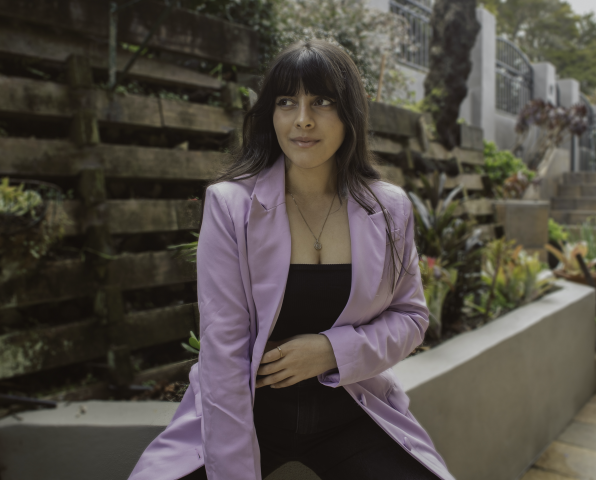 Zinnia Dogra, a professional illustrator and entrepreneur, uses her business as a creative outlet and source of inspiration for others. Through innovation, Zinnia leveraged social media during a very uncertain time in her life to share her videos and art as a form of expression. Little did she know that this would take her on a journey where her passion turned into a full-time career. Zinnia launched Estoria Creative in 2020 that has since grown to become her own successful design business and today, she works with clients from all over the world.
A huge part of Zinnia and Estoria Creative's journey was the influence of social media. With regular activity on Instagram, it became a powerful tool that helped her successfully attract international clients from the comfort of her bedroom. Currently, Zinnia has worked with brands in the USA, UK, Singapore, Morocco, Australia, and NZ, featuring big names such as Drunk Elephant and Lele Sadoughi. As her business continues to garner attention, Zinnia now has almost 10,000 followers on Instagram.
"My goal is to help people tell their story through their brand and my art. I'm focused on scroll-stopping design and powerful storytelling which is integral to my design process" says Zinnia Dogra.
It's hard to ignore the appeal of the soft pastel colors that have become a signature of her brand Estoria Creative. What separates Zinnia from the rest is her extraordinary intuition when it comes to what a client is looking for. With her multidisciplinary skill set, Zinnia offers a number of design packages that enables her clients to curate their dream brand, as well as learn about the foundations of a successful business that will help develop their story, and bring their vision and goals to life.
"My favourite clients are the small businesses that I get to work with. Nothing is more rewarding than turning someone's dreams into reality through my creative direction", says the creator and illustrator Zinnia Dogra.
Estoria Creative is a New Zealand-based company. As its CEO and Founder, Zinnia Dogra pours her creative soul into the business, making it what it is today. She enjoys listening to true stories from her clients and peers in the field and uses them as a motivation to keep doing what she does. Her work can also be found on Etsy.
For more information, please visit:
https://www.etsy.com/shop/estoriacreative
Media Contact
Company Name: Estoria Creative
Contact Person: Zinnia Dogra
Email: Send Email
Country: United States
Website: https://www.zinniadogra.com/