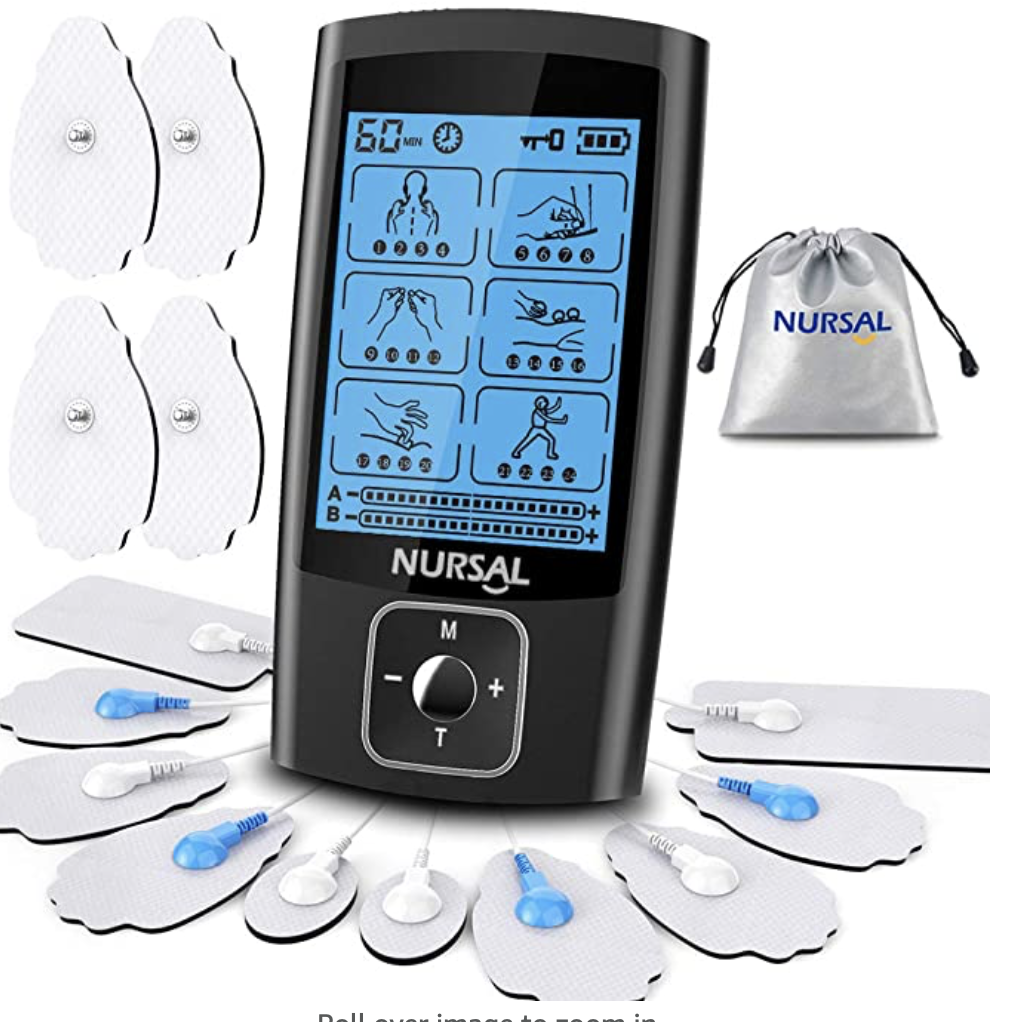 Nursal – a global personal care retail leader, has launched an Electronic Nerve Stimulator, equipped with rechargeable Transcutaneous Electrical Nerve Stimulation (TENS) technology, clinically validated for home use, and providing drug-free pain relief. Portable, powerful, and small, it is one-of-its-kind pain management device.While a traditional massager has ergonomic challenges, NURSAL TENS Unit muscle stimulator could be conveniently used for all body parts –posterior and anterior. This makes it appropriate to relieve almost all kinds of pain – muscle, joint, or nerve pain (which are often chronic and take different forms, including back pain, inflammatory arthritis, foot pain, etc.), leading to lesser dependence on painkillers and better wellbeing.
The features of the NURSAL TENS Unit make it portable and versatile without sacrificing power. This system comes with 24 pre-programmed massage modes, which provide precise control for soothing muscle stiffness and pain relaxation, just as a real human massage does. It is designed to build strength, help improve the quality of muscle warm-up, manage pain, maximize endurance, and assist recovery.
Thanks to the exclusive function, the NURSAL nerve stimulator remembers and sets the massage mode the user applied last time in a flash. It also has an accidental touch prevention function used to prevent any unintended adjustments during the use. The NURSAL TENS unit incorporates six main therapy modes (each with four sub-modes) to efficiently alleviate body soreness, provide diversified pain relief patterns, and suit healing different body parts such as back, neck, waist, and shoulder. A therapy experience may also be easily customized with 20 intensity levels to control the frequency of the electrical impulses.
"Nursal's muscle stimulator combines Electrical Muscle Stimulation waveforms for muscle warm-up, strength, endurance, recovery and TENS for pain management," said the founder of Nursal. "We designed it to be the most highly effective device in its class but still offer premium features like a backlit display and rechargeability. Nursal's muscle stimulator is not just for professional athletes; it is for everyone, " he added.
People who want to manage their pain can get the NURSAL TENS Unit on their Amazon store or their website
Media Contact
Company Name: NURSAL
Email: Send Email
Phone: 1-855-666-8877
Country: United States
Website: https://nursalshop.com