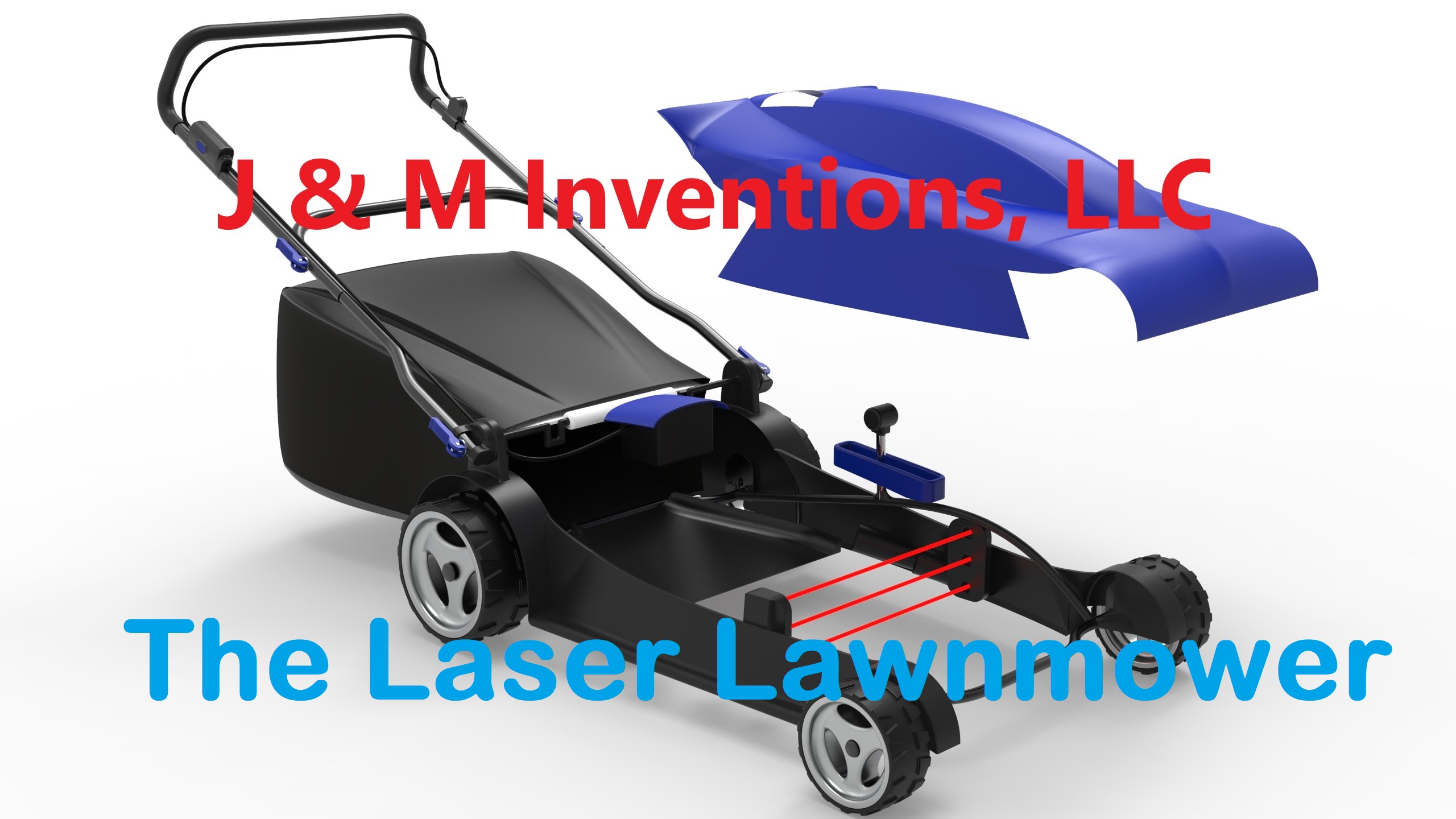 September 17, 2021 – An innovative and disruptive invention, the Laser lawnmower launched by J & M Inventions is seeking crowdfunding with a prototype on Kickstarter. This brilliant invention, created by James Young and Maria Young, a father and daughter team, is a design intended to replace conventional lawnmowers with a safer option of laser-operated lawnmowers.
The Laser Lawnmower is a complete overhaul of the average lawnmower, which has spinning metal blades and has proven to be hazardous to its users. The classic lawnmower has a spinning metal blade which when in use, kicks things such as sticks and stones out of the lawnmower at the speed of a .357 magnum handgun, which is responsible for numerous injuries and even deaths.
J & M inventions' Laser Lawnmower cuts grass with lasers to replace the classic lawnmowers that cut with a spinning metal blade to create a safer option for users, save lives and prevent loss of property. The J & M invention doesn't have spinning blades, excludes the hassle of oiling and sharpening of blades and is environmentally friendly.
With such cutting-edge innovation and an ambitious goal to provide a safer mowing experience, J & M Inventions is soliciting crowdfunding for this new lawnmower prototype, imploring investors to invest in this innovation and the public as well by going on Kickstarter.com to help introduce safer lawnmowers to the market.
According to the inventors James Young and Maria Young, they believe "this lawnmower will save lives. It will be safer than the current lawnmower."
Patents and trademarks have been filed by the company with the USPTO to protect and give credibility to this invention. With an intelligent design, the Laser Lawnmower is beyond creating a lawnmower – it is about a product that will save millions of dollars in injuries, deaths and property damage.
Check out this YouTube commercial about Kickstarter Funding for the Laser Lawnmower – https://www.youtube.com/watch?v=Jq2l7dpP7eQ
For more information, please visit: https://www.kickstarter.com/projects/laserlawnmower/laser-lawnmower-prototype-development.
Media Contact
Company Name: J & M Inventions, LLC
Contact Person: Media Relations
Email: Send Email
Address:P.O. Box 10423
City: Fargo
State: North Dakota 58106
Country: United States
Website: https://www.kickstarter.com/projects/laserlawnmower/laser-lawnmower-prototype-development