Creative songwriter and singer continues his quest to transform the music industry and the experience of fans by introducing fresh ideas in EDM and dance music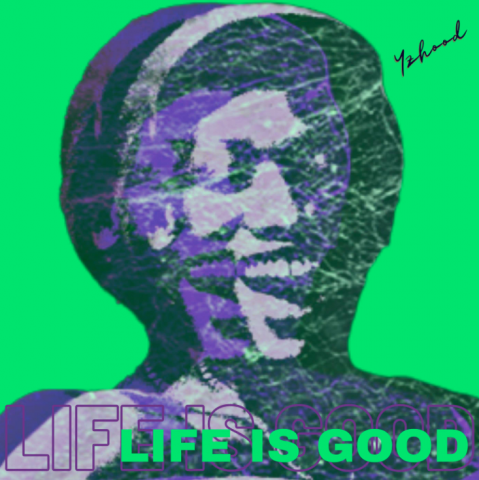 Sensational musician and singer Yzhood is happy to announce his new song titled "Life Is Good." The electronic dance music features Baby Yz and Slim Spitta, who delivered exceptional performances, making the music another potential hit for fans worldwide.
Life is Good is a song that speaks directly to the soul of the listener. The lyrics has a powerful message that encourages people to live their life to the fullest and enjoy. Life is tough, but that doesn't mean we should feel rejected and dejected because there is always something to celebrate.
In part of the chorus, Yzhood said, "Oh I've got everything I need, I'm feeling blessed yeah, I don't need fortune and fame I'm feeling blessed yeah, all I need is a lot of time to do the things I love."
This new release is part of Yzhood's commitment to continuity and consistency in making and releasing astounding songs that will motivate his fans and lovers of dance music and EDM music worldwide. In 2020, he released an album titled "Timeless Dejavu," with hit songs like "You" featuring Florian, "Déjà vu" (feat. Slim Spitta, Strategy Ki & King Marino), and "Sensation" (feat. Seba Dentis). In 2021, has released two singles early, including "Addiction" (feat. Baby Yz, Florian & Slim Spitta) which was released in February, and Karibu (feat. Lucinia Karrey), released in August.
Yzhood's songs come from inspiration and his experience in life, and things happening around him. He's an intelligent songwriter and musician who pay attention to events around him. Life is Good is an example of one of those songs that comes from the depth of his soul and out there into the world to inspire his fans and help them understand the true meaning of life.
Yzhood promises to release more music for the dance clubs and lovers of EDM music in the coming months. He's working very hard with his team, and they're coming up with some fresh sounds and beats that no one has ever heard before. He desires to bring new trends and style into the music landscape with original ideas and concepts that takes the industry to a whole new level.
To listen to Life is Good, please visit https://www.youtube.com/watch?v=svKZHdRaaz0.
For the lyrics, please visit https://genius.com/Yzhood-life-is-good-lyrics
For more information, check out http://www.yzhood.com/.
About Yzhood Entertainment
Yzhood Entertainment is a modern music production company with a special touch. They desire to grow the music industry by introducing new ideas and concepts that dance and EDM music fans will love and enjoy.
Media Contact
Company Name: Yzhood Entertainment
Contact Person: Yzhood
Email: Send Email
Phone: +1 (608)724-4709
Country: United States
Website: www.Yzhood.com