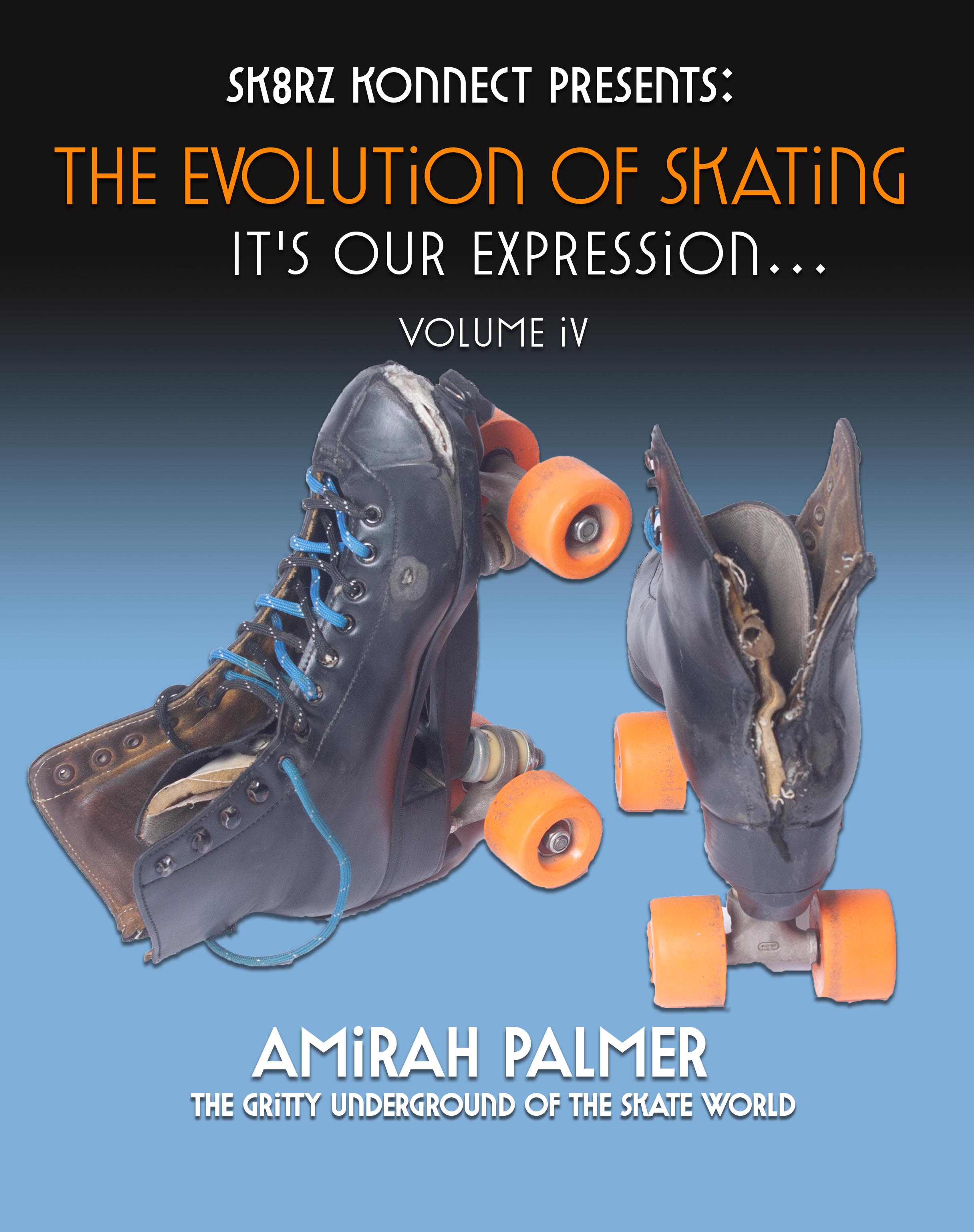 September 20, 2021 – Sugarland, Texas – It is style, class, artistry in motion, expression, an outlet, a friend, it is love; it is life. It is The Evolution of Skating. In her four-volume series, The Evolution of Skating, Amirah Palmer offers a look into a culture that, for so many skaters, began at the young age of seven and has yet to cease.
"This project was born out of love and is divinely guided," says Amirah Palmer, an intermediate skater in her own right. "It is a way for us [skaters] to record our history by relating our very own unaltered stories. The Evolution of Skating is our voices collectively sharing our passion for this little thing called roller skating."
The Evolution of Skating, a three-time, international Amazon #1 bestseller, is a collaboration of tribe members in the skate world. It is a journey of sorts, detailing the introduction, acceptance, growth, and mastering of the art and skill of roller skating. It is the evolution of the skater. Inside each of the four volumes, skaters — legendary and new — deejays, event coordinators, videographers, skate critics, and rink owners share their stories of how the skate culture changed their lives. The Evolution of Skating chronicles this fun, family-friendly, heart-pumping, music-thumping, and sometimes gritty underground but a well-known phenomenon that has stood the test of time.
The Evolution of Skating (Volume 1: 979-8711206859, Volume 2: 979-8744834456, Volume 3: 979-8522604394, Volume 4: 978-1737846116) and roller skating is more than a fun experience. It is a life-changer.
ABOUT THE AUTHOR
Amirah Palmer is a skater, visionary, serial entrepreneur, and the CEO of Sk8rz Konnect, a platform to highlight the skills and artistry of the forms of skating: roller, ice, and skateboarders. She is a decorated U.S. Army Veteran, International Best Selling Author, graduate of the University of Maryland, and passionate about volunteering and helping others in the community. Through The Evolution of Skating series, Palmer hopes to unify each genre of the arts under one platform to connect, view, and encourage skaters in their respective fields.
Amirah is available for speaking engagements, book signings, interviews, and other events. To schedule her and to learn more about The Evolution of Skating series, contact her at amirah@sk8rzkonnect.com or visit her website: www.sk8rzkonnect.com
On Social Media:
Facebook and Twitter: @sk8rzKonnect_Official and Instagram: @sk8rz_Konnect_Official
Media Contact
Company Name: Sk8rz Konnect
Contact Person: Amirah Palmer
Email: Send Email
Phone: 214-803-0985
Address:3695 South Texas 6 Suite 114
City: Sugar Land
State: Texas
Country: United States
Website: www.sk8rzkonnect.com