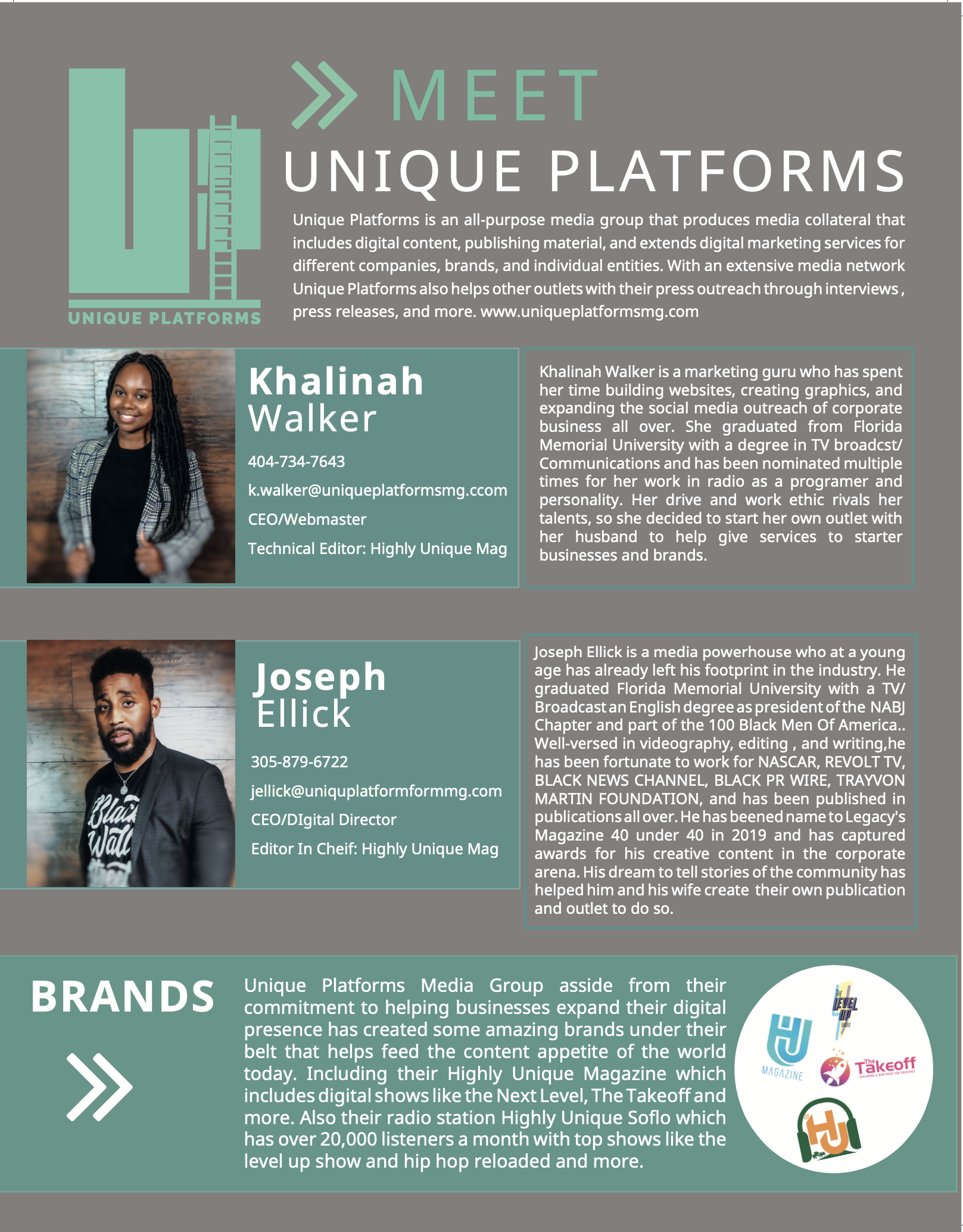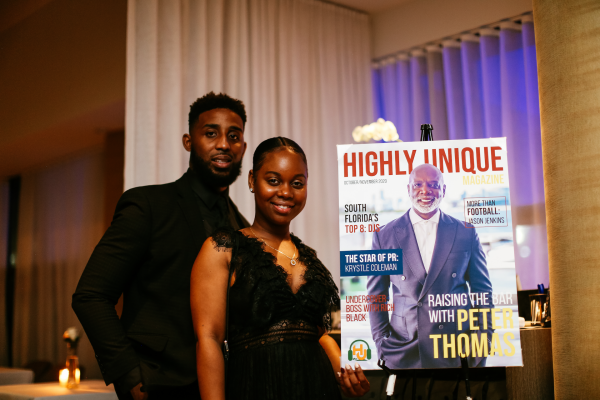 Digital media agency Unique Platforms Media Group launches a brand-new media brand called Highly Unique. The media group helps upcoming businesses, brands, and individuals get the exposure they need. At the same time, they provide opportunities for young people who want to work in media, gain knowledge and experience.
Co-owned and founded by a young black entrepreneur Joseph Ellick with his fiancé Khalinah Walker, this company is a unique culmination of all-black talents and individuals. Joseph, coming from an HBCU, started this company as a movement to help the community.
"The vision started with a group of creatives graduates from an HBCU who strived to change the scenery of media for young minorities looking to have their own space in the industry. With founders originating from top market cities, like Atlanta and Fort Lauderdale, they noticed a need to share captivating stories about public figures, local musicians, and millennial entrepreneurs like themselves", says a spokesperson for Unique Platforms Media Group.
Branching out from the established marketing agency in Atlanta, Highly Unique Magazine founders created the brand's first digital and print publication. The company runs this magazine, providing fact-checked information about businesses, thrilling personalities, local matters, entertainment, inner-city hospitality, and events. Through this magazine, they hope to close the gap between the community and entertainment.
Additionally, the founders of Unique Platforms Media Group have launched radio stations in Atlanta and South Florida called Highly Unique Radio and Highly Unique Soflo. In collaboration with the brands for whom they create digital content and shows, the radio is a 24/7 internet station featuring amazing music, exclusive DJ mixes, exciting radio shows, and stimulating podcasts.
Established In 2018, Joseph Ellick and Khalinah Walker co-own Unique Platforms Media Group. The company was founded to form a bridge between the two worlds of society and entertainment, by becoming the voice of reason to reveal unique stories from the top and game-changing experts, public figures, and talents within the culture.
For more information, please visit: https://uniqueplatformsmg.com/
Media Contact
Company Name: Unique Platforms Media Group
Contact Person: Joseph Ellick
Email: Send Email
Country: United States
Website: https://uniqueplatformsmg.com/