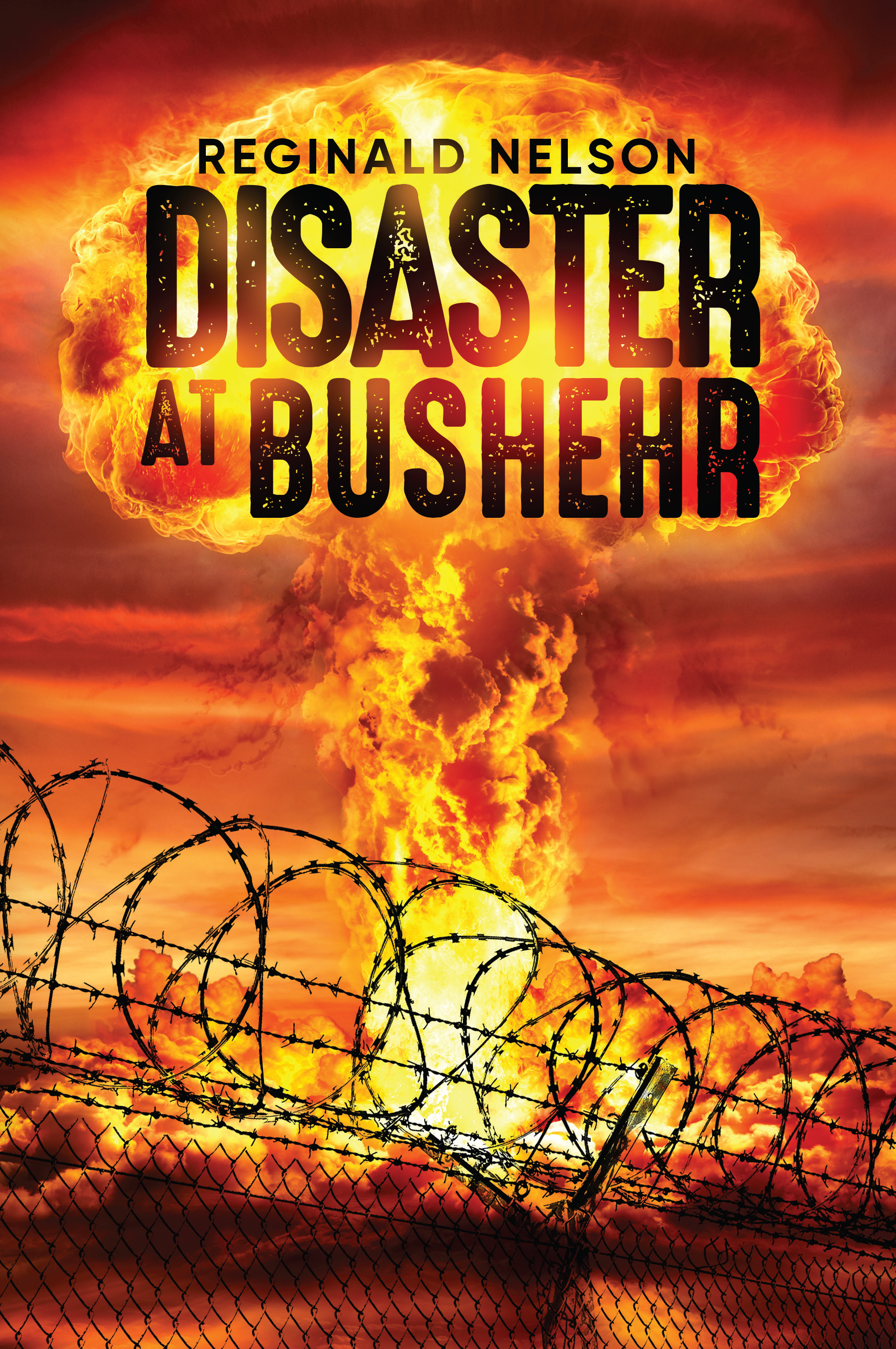 NORTHERN MARIANA ISLANDS – September 20, 2021 – Reading mystery-thriller books always sends jolts of excitement to readers. Especially, when the narrative explores contemporary topics we are facing today. After all, mysteries help us figure out how to deal with the unending avalanche of unknowns in our own lives. Author Reginald Nelson's, "Disaster at Bushehr" is the second installment of a fast-paced, action-packed book series with a wide range of Middle Eastern conflicts. This book series could be the next long-running book franchise to anticipate.
A group of terrorists have destroyed the nuclear facility at Bushehr, and with a stolen American cruise missile, painted with Israeli markings, an impending threat is imminent. On the other hand, the INCISOR team is growing and fighting terrorism around the globe. A new device will help them pinpoint kidnapped victims which will then aid them to a resolution. But, the turmoil in the Middle East is getting out of hand. Their goal is to start a war to bring Israel to its knees. Will they succeed? Will Iran retaliate? Can the INCISOR team unravel the mystery before it is too late?
Nelson combines personal and political themes revealing how they are intricately interwoven. They are full of secrets, lies, conspiracies, and clandestine plots. The terrorist plot novel is replete with themes of courage and sacrifice as exhibited by Reggie, whose mission puts him in grave danger and yet did not stop him from serving humanity. This read will surely keep hearts racing and minds searching for answers and will satisfy thrill-seeking readers who love adventure, intrigue, and mind-bending plot twists.
The book is a fast-paced mix of current events, mystery, and useful informational tactics in understanding the underlying forces that of which is what the current Middle East is facing.
A well-written, full-throttle mystery-thriller book, and a protagonist that readers will never forget, this novel is filled with one breathtaking action scene after another. Nelson's book plot is highly imaginative, ending in a stunning resolution that will leave readers salivating for the next series installment.
For more information about Nelson and his other works, visit his website at https://reginaldnelsonbooks.com.
"Disaster at Bushehr"
By Reginald Nelson
Published by URLink Print & Media, LLC
Kindle | $3.99 | 978-1-64753-869-9
Paperback | $14.00 | 978-1-64753-867-5
Hardcover | $20.00 | 978-1-64753-868-2
Available on URLink Print & Media, Amazon, Barnes & Noble and other online book retailers
About the Author

Reginald Nelson is a pen name, an alter ego and the hero of this book series. The character development of Reggie involves many similarities to the actual author. He is a dentist and a pilot. The similarities between the author and his alter ego pretty much end there. The author loves sports, especially pickleball and skiing. His hobbies include model ship building and woodworking. The author is happily married. He and his wife love international travel, reading great novels and writing. This is the first book in the INCISOR series involving Reginald Nelson, his best friend Ashonte' Black and Lance Wood.
Media Contact
Company Name: URLink Marketing | URLink Print and Media
Contact Person: Media Relations
Email: Send Email
Phone: 1-888-980-6523
Address:1603 Capitol Ave., Suite 310
City: Cheyenne
State: Wyoming 82001
Country: United States
Website: www.urlinkpublishing.com/