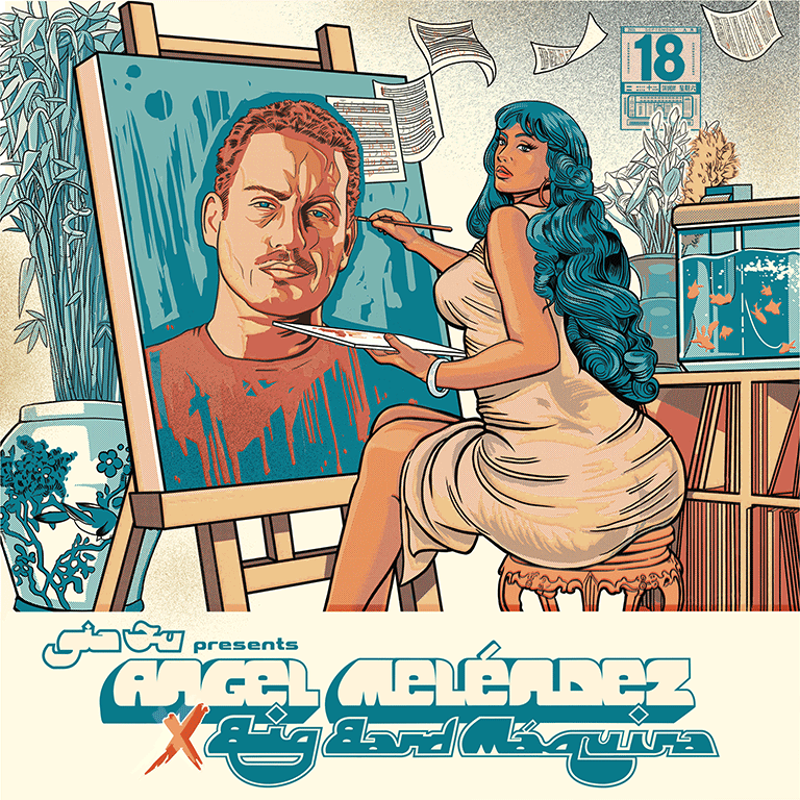 Gia Fu, a rising talent and Hong Kong-born dancer and artist, has released a unique big-band style salsa album by Grammy-nominated Angel Meléndez titled "Big Band Máquina."
Rich vocal harmonies made "Big Band Máquina" so riveting while also providing the album with new percussive backing and instrumental accompaniments. The magic all happened at Rolo's Studio in Guaynabo, Puerto Rico, where masterminds of Mr. Angel Meléndez, Juan Picorelli, and Rolando Alejandro nurtured an all-star crew of 30 featured artists.
"Big Band Máquina" features veteran powerhouse lead vocals from Tito Allen, Primi Cruz, Hermán Olivera, Rico Walker, and upcoming vocals from the new generation like multi-talented Carlos García, Willie Otero, Jorge Yadiel Santos, and Gerardo Rivas. The songs in Big Band Máquina are lively and will have listeners tapping their toes to the rhythm.
"I arranged some classic hot tunes and combined them with some of my original compositions," said Angel Meléndez, one of the masterminds of "Big Band Máquina." "Everyone put themselves into this record. No one held anyone back. We tried every cool idea we could think of," he added.
Angel Meléndez, a native of the island of Puerto Rico, has been on the music scene for years and was Grammy-nominated for his previous album. Angel, who has lived most of his life in Chicago, has been an arranger and a musical director for some of the world's most renowned Salsa artists, including Jimmy Bosch, Andy Montañez, Danilo Perez, and many more.
"Big Band Máquina" exhibits Gia Fu, Ralph, and Angel at their most ambitious, intricate, accomplished, and intentional. The good news is that it is anticipated to be their most broad-reaching and diverse work to date. This album also features an all-star group of musicians like Richie Bastar, Gilbérto "PULPO" Colón Jr., Jan Duclerc, Sammy García, Luis Marin, Pedro Pérez, and Angel Meléndez, to the sonic roller coaster of the sizzling hot 11-track plus one bonus track album.
The depth goes beyond sonics all through the album. Though there's undoubtedly the verbal playfulness and whimsy that's part of Angel, Ralph, and Gia Fu's stock in trade, many of the tracks have a reflective and sometimes topical underpinning that's also long been part of the team's makeup.
This album is unique and different and revolves around the salsa music style, creating Angel's distinctive identity. There is no better time for those who have never listened to their music to discover Gia Fu and Ralph's production with Angel and good music than right now.
Media Contact
Company Name: Kong Records Limited
Email: Send Email
Country: United States
Website: https://www.kongrecords.com