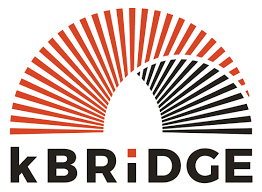 Engineering Intent, the world's leading provider of enterprise engineering automation tools, provides a video of Knowledge Bridge (kBridge) overview and demonstration. kBridge is a rules-driven engine for complex geometric, visual product configuration. Watch the full video here.
The video provides an overview of the kBridge visual configuration environment. It shows how to create a web-based, custom App for the configuration of complex products, such as ETO (engineer-to-order) products. Learn how to capture configuration, geometry, user interface, engineering and business rules and create an easy-to-use visual configuration App.
kBridge is a cloud-based tool from Engineering Intent, the World's leading provider of enterprise engineering tools and solutions. kBridge can prepare quotes and proposals for engineered-to-order products faster, easier, with fewer mistakes, and without taking time from expert engineers. Prepare an order for manufacturing in less time, with less cost and with fewer mistakes.
kBridge's unified approach incorporates configuration, engineering, geometric, and business rules to automate the design of engineered-to-order products as well as the creation of proposals, drawings, 3D models, and even CNC.
The kBridge 3D Visual solution enables fully automated and graphically interactive automation solutions, making it easy for non-experts to configure complex products quickly, easily, and anywhere.
About Engineering Intent and its ETO Automation Solution, kBridge:
Engineering Intent is the world's leading provider of enterprise engineering automation tools that help engineer-to-order (ETO) manufacturers with complex product configuration solutions. The company's motto is "Automate the To Order in Engineer To Order." Founded by Scott Heide, the company's flagship solution is Knowledge Bridge (kBridge) cloud-based software as a service. kBridge uniquely captures engineering, configuration, geometry, user interface, and business rules. It is designed to enable visual configuration, handle EPQ (engineer-price-quote) needs, and deliver engineering automation. Organizations using kBridge consistently experience increased win rates, increased product and sales scalability, faster time to quote, improved quality, and lower costs compared to companies which rely on manual methods. Heide shared, "The technology is proving to be increasingly attractive to a broad range of ETO manufacturers from massive multinationals to small and mid-size enterprises."
Connect on LinkedIn.
Media Contact
Company Name: Engineering Intent Corporation
Contact Person: Dave Gayman
Email: Send Email
Phone: (508) 820-1179
Address:8 Cherry St.
City: Framingham
State: MA
Country: United States
Website: www.EngineeringIntent.com