Maker of all-natural cooking ingredients, Merline's Caribbean Hot Sauce, announce the launch of their new hot sauce on Kickstarter
John and Merline Engle have continued in their pursuit of making delicious, healthy meals as easily accessible as possible to millions of people across the globe with the launch of Merline's Caribbean Hot Sauce. In a related development, the brand has launched a fundraising campaign on Kickstarter to make the innovative products a household name.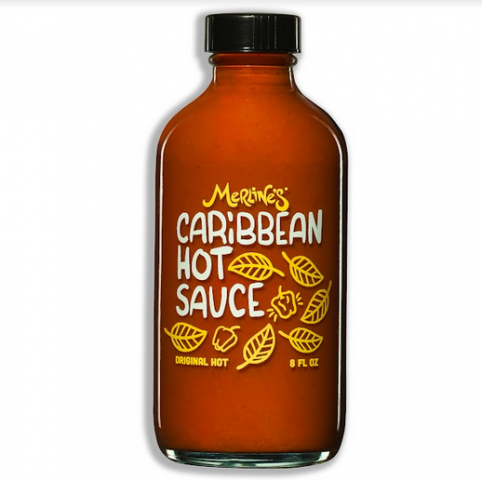 Hot sauces remain fundamental to making meals and have become a major part of foods across the globe. Over the years, several brands have emerged to meet the increasing demand for hot sauce. Unfortunately, many of the available products have not particularly met the needs of users and consumers alike, which is where the duo of John and Merline are looking to make a difference with the creation of Merline's Caribbean Hot Sauce.
Merline's Caribbean Hot Sauce is particularly unique as it offers the scintillating taste of Merline's native Haiti, with a blend of natural ingredients such as organic Caribbean scotch bonnet peppers, identified as one of the hottest chillies in the world, with a tomato, apple, and cherry undertone, as well as organic bell peppers and apple cider vinegar, coconut milk, pineapples, and rhum.
Marline's Caribbean Hot Sauce is all-natural and made in small batches for easy application by users. The product is currently available in three products – Original Hot, Original Medium, and Pineapple and Rhum.
The brand does more than providing cooking ingredients as the company also gives back to the needy across Haiti, with Merline buying her peppers from the country and other Caribbean nations. In line with the company's goal of preparing children for a better future, Marline's Caribbean Hot Sauce started a school in Haiti – The Children's Academy in 2012 to teach children the art of entrepreneurship. The company also donates 100% of their profits help to fund the school and other educational initiatives.
For more information about Marline's Caribbean Hot Sauce and the products from the brand, visit – www.merlines.com.
Media Contact
Company Name: Merline's Caribbean Hot Sauce
Contact Person: John & Merline Engle
Email: Send Email
Phone: 7725384894
Country: United States
Website: https://www.kickstarter.com/projects/merlines/merlines-caribbean-hot-sauce?ref=7luxpg