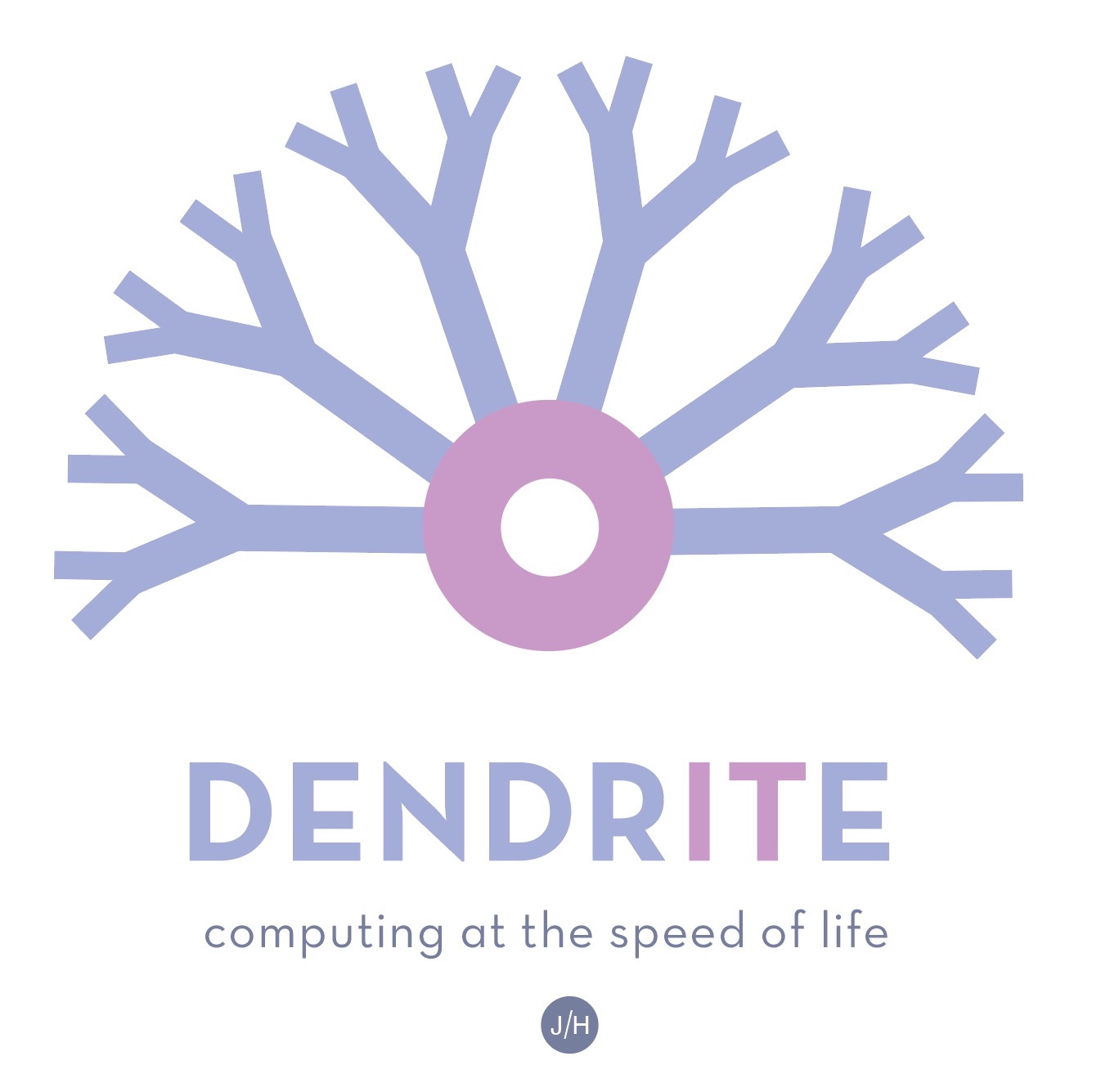 Empowers JCS Solutions and Hypatia to provide end-to-end artificial intelligence and blockchain solutions to the Joint Chiefs and Military Services
Dendrite Technologies ("Dendrite") has been awarded 8a Joint Venture status by the United States Small Business Administration. The 8a certification of Dendrite allows contracting officers across the United States Government to rapidly procure the combined technology portfolio and top-secret software development facilities of JCS Solutions and Hypatia, two woman-owned engineering firms with distinguished performance histories building AI software factories, consortium blockchains, and zero trust cybersecurity for governments and the Fortune 500. Both firms are headquartered in Fairfax, Virginia in the Dulles Technology Corridor.
"JCS and Hypatia are joining forces so we can bring the Joint Chiefs and Military Services our rapid prototyping and scaling capabilities for the emerging technologies they need today," said Raji Bezwada, Managing Member of Dendrite Technologies and CEO of JCS Solutions.
There are approximately 24 million small businesses in the United States. Only 6,500 have completed the process of obtaining their 8a certification. 5% of all federal spending is earmarked for 8a firms that account for more than $34 billion per year in federal contracts.
JCS Solutions and Hypatia have been trusted solution architects to the Pentagon and adjacent agencies for next-generation technology programs, from zero trust cybersecurity to AI-enabling infrastructure. Bezwada cited Hypatia's innovation culture, STEM leadership, and configuration facilities as a value driver and rationale for joining forces as an 8a Joint Venture.
"It is an honor to launch Dendrite Technologies with JCS Solutions," said Hypatia CEO Dr. Kelly McVearry. "JCS is led by one of the region's most knowledgeable technology entrepreneurs. When Raji was a federal employee, she directly served the Joint Chiefs of Staff and Department of Defense in senior leadership roles, receiving the coveted Distinguished Civilian Service Award from the Pentagon".
Dr. McVearry sees the 8a certification as an efficiency lever for mission leaders who want a rapid return on investment with emerging technologies and AI-enabling infrastructure that require modern engineering practices. She believes that by forming Dendrite with JCS, their combined performance portfolio forms an end-to-end 'emerging technology factory' with a cutting-edge talent pool in artificial intelligence, machine learning, and blockchain development.
"JCS and Hypatia have both been trusted to design, build and test mission-critical technology infrastructure as prime contractors," said Raji Bezwada. "By pooling our talent and leveraging our complementary federal performance history, we are well-positioned to win important contracts and deliver all-scale innovation, without any dependencies on the large prime contractors".
About JCS Solutions
JCS Solutions is a premier information technology firm that provides enterprise solutions and digital transformation services to the Joint Chiefs of Staff of the United States Department of Defense, the DoD's military departments, and the White House. Since its founding in 2014, JCS was admitted to the United States Small Business Administration's 8a program and quickly established a reputation as a trusted prime contractor and a leader in mitigating operational and cybersecurity risks across all military domains and security levels.
About Hypatia
Hypatia Project is a global science and software engineering firm that builds blockchain platforms, artificial intelligence solutions and biotechnologies for governments, public benefit institutes and the Fortune 500. Since its launch in 2017, Hypatia has become a trusted innovation partner to the enterprise OEM community, national laboratories and government leaders, from the Pentagon to the Food and Drug Administration. It is a Joint Venture Partner to U.S. Department of Commerce for data innovation and artificial intelligence projects, and it leads an active technology investing division.
For more information, please visit: http://hypatiaproject.com/.
Forward-Looking Statement
Any statements made in this press release relating to future financial or business performance, conditions, plans, prospects, trends, or strategies and other financial and business matters, including without limitation, the performance of Dendrite Technologies and its pipeline prospects for mission support and product commercialization are forward-looking statements within the meaning of the Private Securities Litigation Reform Act of 1995.
In addition, when or if used in this press release, the words "may," "could," "should," "anticipate," "believe," "estimate," "expect," "intend," "plan," "predict" and similar expressions and their variants, as they relate to Dendrite Technologies (the "Company") may identify forward-looking statements. The Company cautions that these forward-looking statements are subject to numerous assumptions, risks, and uncertainties that may change over time.
Media Contact
Company Name: Hypatia
Contact Person: Phuong-Thao (Alex) Nguyen
Email: Send Email
Country: United States
Website: http://hypatiaproject.com/