Sep 23, 2021 – Motliner, a company that specializes in the production of top-quality custom mats for premier automotive brands today announces the availability of its Coil Car Mats for Toyota RAV4 on the Amazon store. With this product, owners of Toyota RAV4 do not need to worry much about the unkept vehicle interior.
Those who have ever spilled a drink in their car will know how frustrating it is to clean it up. It is always necessary to wash car mats frequently. However, because it is time-consuming and requires a lot of effort, people don't usually want to wash their car mats. Even if they manage to wash it eventually, it will take longer for the mats to dry completely.
Using a commercial car wash will cost more money. Motliner has made life easier for car owners with its coil car mats for Toyota Rav4. With the mat, Toyota Rav4 owners don't have to worry about frequent cleaning anymore.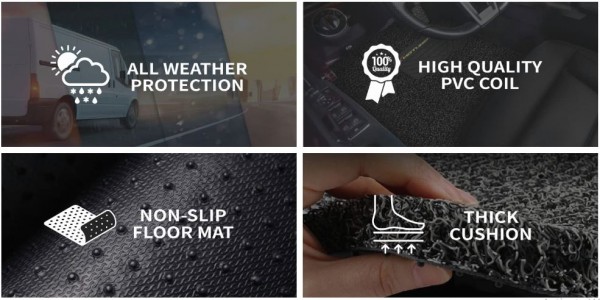 The Motliner Coil Car Mats for Toyota RAV4 features a one-of-a-kind design that helps in keeping the car interior neat and free of bacteria. The mats are made from Ethylene-Vinyl Acetate (EVA) material that makes them water-resistant. Also, they have 2 layers, the lower layer traps all the pollutants to provide you a clean car interior. Since all the dirt and dust are trapped in the lower layer, the upper layer is left clean.
Motliner Coil Car Mats for Toyota RAV4 are made to feel like a cushion that offers comfort for all the occupants of the vehicle. For the drivers who spend lots of their time driving, the mats are perfect for them as their cushion provides the support needed for their feet.
The Coil Car Mats for Toyota RAV4 can be easily installed just like other regular car mats. The car owner just needs to slip it onto the floor of their vehicle. Since the mats have Velcro, they will stick to the car floor without any trouble. This is why they will not slip or slide as well.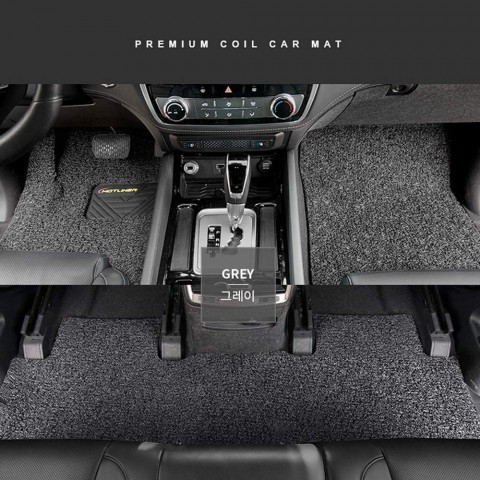 Motliner Coil Car Mats for Toyota RAV4 are currently available on Amazon with a 100% Customer Satisfaction Warranty to ensure that each purchase is absolutely risk-free. Motliner always ensures expedited delivery service to each of their clients. All products are shipped to the customers within few days.
More information about the Motliner Coil Car Mats for Toyota RAV4 can be found on the Amazon product page via this link: https://www.amazon.com/dp/B08HCK25PK.
About Motliner
Motliner is a company that specializes in the production of the finest automobile mats in the world for the premier brands in the automotive industry like BMW, Benz, Toyota, Tesla, Audi, Honda, Hyundai, etc. They produce custom mats for the various vehicles that keep the interior of the car clean and beautiful.
Media Contact
Company Name: MOTLINER
Contact Person: Andy Hong
Email: Send Email
Phone: +82 70-4038 9303
Country: South Korea
Website: www.amazon.com/dp/B08HCK25PK