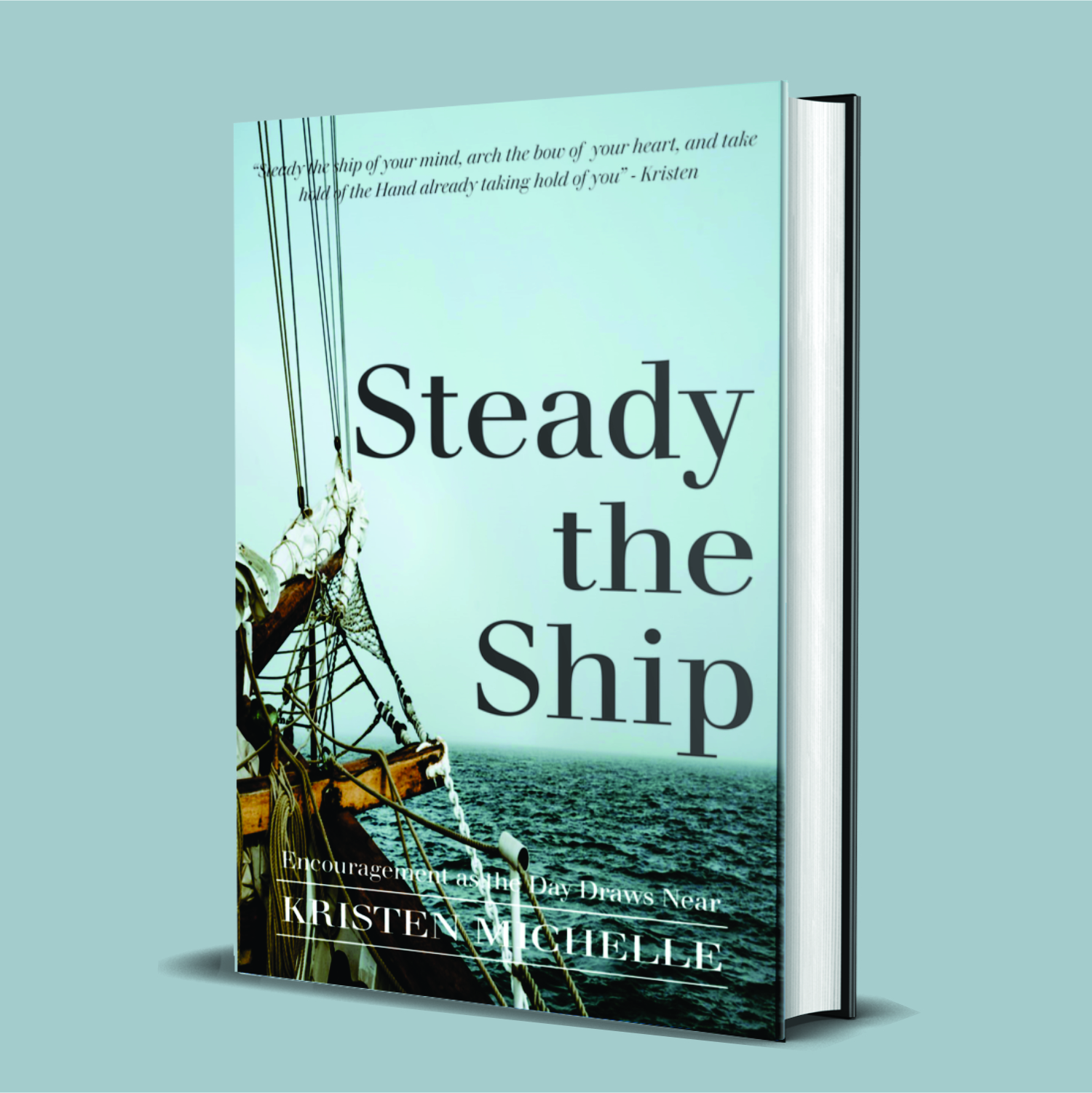 Kharis Publishing today announces the release of "Steady the ship: Encouragement as the Day Draws Near" (ISBN: 978-1637460740) by Kristen Michelle. Steady the Ship provides a practical and hopeful bible-shaped imagery about the current state of the world and our place in it.
CHICAGO, Ill. – What if your mind was a ship trying to navigate through the waters of this life, whether smooth waters, rough waters or simply overwhelming waters? Like a ship on the vast oceans, humans often experience varied circumstances through the journey of life. It is with this down-to-earth reality and inevitability that Kristen Michelle draws her readers on a spiritual journey saturated with biblical imagination filled with wonder, vulnerability, thanksgiving, encouragement, exploration of the nature of God, and pain. Readers may be encouraged on this journey no matter the current state of the "waters" in their lives. All kinds of readers will benefit from her insight, but for many Christians, it is a strong reminder that there is an answer, a hope, and a wonderful God who cares.

Video Link: https://www.youtube.com/embed/F5xanTpjy8I
According to Paul Taibi, a retired Chaplain, "Kristen has a gentle, soft, and sensitive way of sharing her experiences in life and with God, both in the sad and joyful times of her life. It is biblically sound and contains more references than most other literary works, which lends to its credibility. The chapters "He is Good," "Loneliness," and "The Two Lines" were among my favorites. I would highly recommend this book for anyone looking for a fresh and yet perhaps different perspective on nature, people, and God."
Steady the Ship is published by Kharis Publishing and is now available wherever books are sold, including Amazon: https://www.amazon.com/dp/1637460740/ Retailers and other agencies may order copies from Ingram Content Group or through the publisher (ISBN: 978-1637460740): https://www.kharispublishing.com/kristen-michelle
Kristen is a soldier for Jesus and ultimately just wants to please Him. Jesus designed her with a love for animals and a joy for video production. When she is not working or writing, she likes to spend time with animals and nature. No matter what Kristen finds herself doing, she just wants everyone to know that Jesus is real, to trust Him, and to know that our final destination is ahead.
About Kharis Publishing:
Kharis Publishing, an imprint of Kharis Media LLC, is an independent book publisher focused on inspirational and faith-based books. Kharis' dual mission is to give voice to underrepresented writers and equip orphans in developing countries with literacy tools. That is why, for each book sold, the publisher channels some of the proceeds into providing books and computers for orphanages in developing countries, so these kids may learn to read, dream, and grow. For a limited time, Kharis Publishing is accepting unsolicited queries from qualified Christian professionals, pastors, and ministers.
Learn more at: https://www.kharispublishing.com/
Media Contact
Company Name: Kharis Publishing
Contact Person: Rufus Philip
Email: Send Email
Phone: 630-423-6309
City: Chicago
State: Illinois
Country: United States
Website: https://www.kharispublishing.com