Florida-based provider of innovative lifestyle products, Hive Security, announce the launch of a fundraising campaign for their groundbreaking acoustic insulator for smart speakers on Kickstarter
The team at Hive Security LLC, led by the forward-thinking duo of Karen McIntosh and Braun Barski, has again reiterated their commitment to providing consumers with smart products that will enhance living with the launch of a Kickstarter campaign for their Acoustic Insulator For Smart Speakers.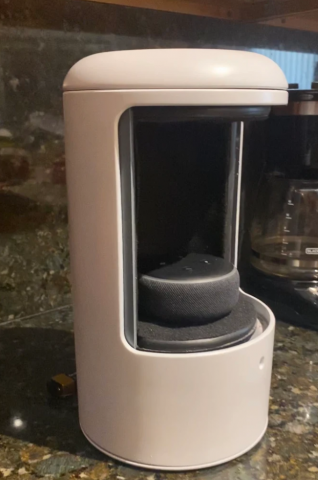 The global lifestyle product market has evolved over the years, with technological advancements helping to deliver solutions to meet the growing and diverse needs of consumers. Smart devices have become increasingly popular in recent times, with brands emerging to offer customers solutions to enhance living. However, Hive Security LLC seeks to make the experience more pleasurable and secured as substantiated with the recently launched Acoustic Insulator.
The product, which is currently available on Kickstarter for users of smart speakers in different parts of the world, was designed as a physical barrier to provide a solution to address the privacy concerns of customers. The launch of the product is particularly timely, with no federal regulation in the US on smart speaker privacy standards. Consequently, such devices are prone to hackers, which is where the Acoustic Insulator from Hive Security LLC is particularly helpful.
The elegantly designed patent-pending HIVE acoustic insulators are designed to address voice/image hacking concerns while saving them the stress of unplugging smart speakers, with a secure voice activation feature to open the HIVE insulator doors when recording is authorized and a soundproof unit to prevent accidental activation, unintentional recordings, and use by unauthorized parties in the home or office.
The Acoustic Insulator for smart speakers combines functionality with aesthetics as it looks great on countertops and desks, and fits most smart speakers on the market.
For more information about the Acoustic Insulator, visit Kickstarter.
Media Contact
Company Name: Hive Security
Contact Person: Braun Barski
Email: Send Email
Phone: 2039828448
Country: United States
Website: https://www.kickstarter.com/projects/483652592/hive-security?ref=4llm3a