Close, Relax, Basics – Kaiya Angel
Winter is a cold season for most people, the temperatures are dropping, and some places will get snow in winter. Colds occur more frequently in winter, especially for babies, because they have weaker immune systems than adults.
Before winter comes, it's time for parents to learn baby care knowledge, and prepare some baby products for the winter season.
1. What should parents pay attention to their babies in winter?
The most fundamentally, an important aspect is to keep warm for babies.
1.1 turn on the heater or the air conditioner
Sometimes, if people don't turn on the heat in winter, the house will be freezing. It is a direct way that can bring warms for people.
When people have to use the conditioner in winter, set the temperature lower to save energy. And try to keep the house at an even temperature. The large temperature difference is easier to get cold. When the air conditioner is in the heating process, it will cause a problem of air damping, and dry skin. It is better to open a humidifier or place a basin of water.
1.2 feed babies warm milk or food
Eating is a basic way to provide babies' bodies with heat and energy. The baby's food needs to be fresh and easy to digest. Parents should be patient, gentle while feeding their babies. And don't forget to test food temperature before serving. Eat too hot food may hurt babies.
1.3 prepare some warm clothing
Prepare some warm clothing for babies is necessary. Warm clothes can help to add insulation. Below will introduce some warm clothes from Kaiya Angel for choosing.
2. Must have baby clothes for winter
In the choice of fabric, Kaiya Angel usually chooses 100% cotton, Pima cotton, etc. These fabrics all are good at warm-keeping. They are green, environmental, healthy without any chemicals. Non-toxic, no stimulation to babies' sensitive skin. Babies only can feel soft and comfortable after wearing them.
2.1 100% COTTON BABY SWADDLE BLANKETS
This 100% cotton blanket has a 48in*48in big size that can wrap or cover the baby completely. On the one hand, it is good for warm-keeping. On the other hand, it is also lightweight and doesn't have the risk of overheating.
There are two different colors of these blankets: solids and prints. Some people prefer a solid color. Because it is simple and classic. Classic never goes out of style. Compared to printed clothes, people will not get tired of solid clothes so quickly. But for babies, a cute shell pattern may be more attractive.
2.2 BABY NO SCRATCH MITTENS/BABY TOP KNOT HAT
It is important to cover babies' hands, heads, and feet in winter. Because those body parts get cold easily. Besides keeping-warm, baby mittens and baby hats in Kaiya Angel also have other advantages. Babies usually like to flail their arms. Sometimes, it may cause accidental injury. Baby mittens can protect babies from self scratching to keep them safe. Baby hats are not only for warm keeping but also for cute appearance. The top knot is adjustable, people can adjust it freely for a perfect fit.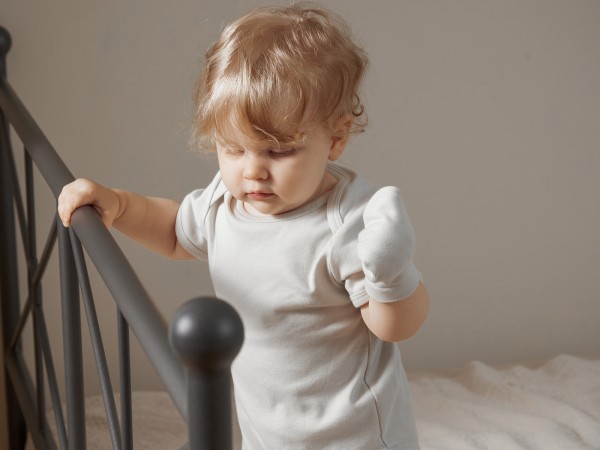 2.3 THICKEN HEATED SLEEPING BAG
Winter is time to choose some thick sleep bags for getting warmer. 2.5 TOG and 3.5 TOG are more suitable for cold weather. These heated sleep sacks can bring more heat to babies. Two-way zipper design for convenience to take on and off. Parents can change diapers for babies easier.
1) THICKEN LONG SLEEVES SPLIT-LEG TRANSITIONAL SWADDLE SACK 2.5 TOG
2) ZIP THICKEN WARMEST SLEEPING BAG 2.5 TOG
3) SLEEVELESS THICKEN HEATED SLEEPING BAG 3.5 TOG
For more information, please kindly check Kaiya Angel Blog.
Media Contact
Company Name: Kaiya Angel
Email: Send Email
Phone: +8613626696955
Country: United States
Website: https://kaiyaangel.com/