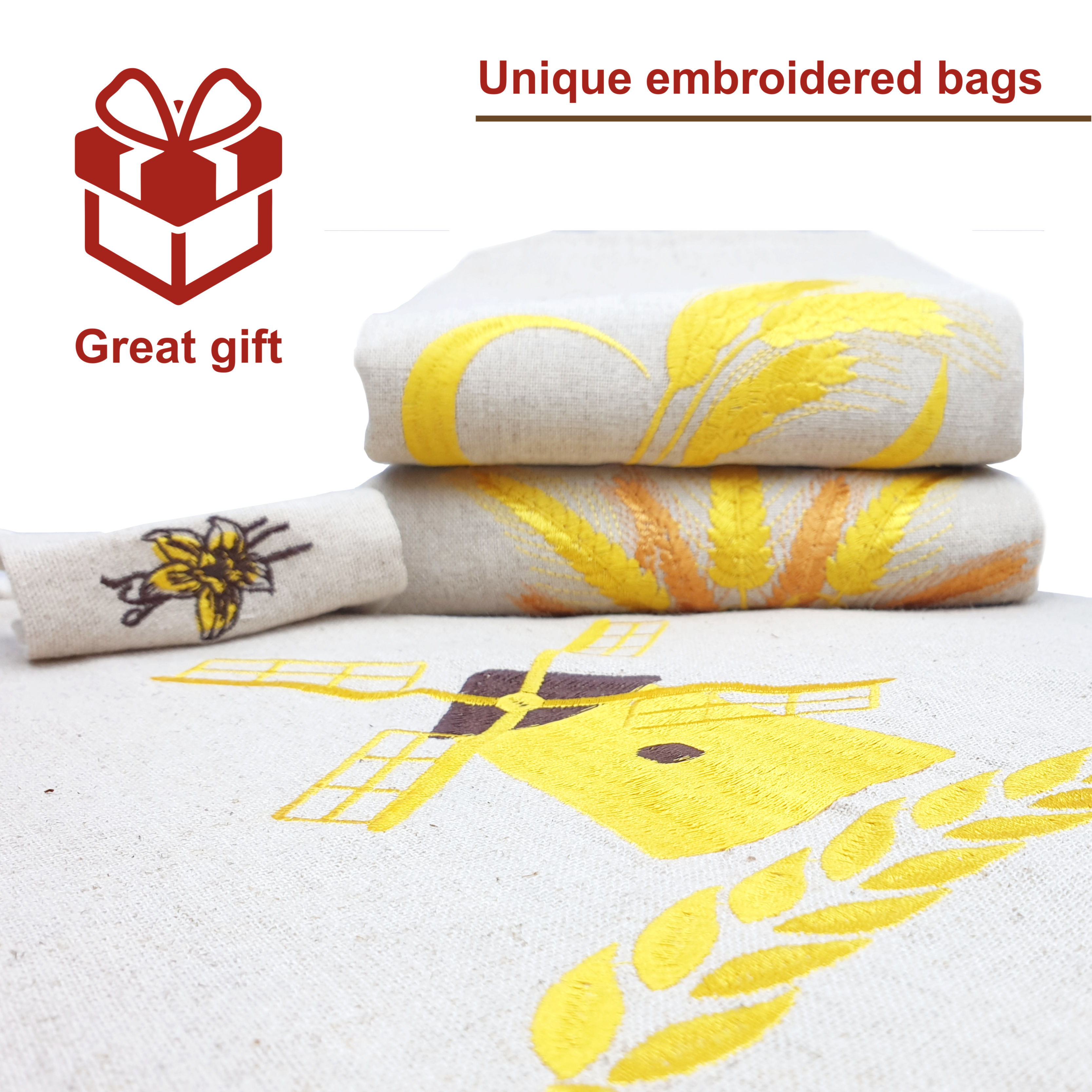 Wakeup! Linen Bread Bags provide a perfect Storage for Homemade Bread. The Bags are reusable, made with 100% pure linen, come with drawstrings, and preserves homemade crusty bread by reducing light and promoting air exchange for long periods.
Homemade bread is not treated with any preservatives, and therefore, needs better storage to keep it fresh, soft, and crusty. The Wakeup! Linen Bags are the best for storing bread in summers especially when the risk of bread becoming stale in a short period is very high. "These drawstring bags help preserve the crusty, chewy heartiness of sourdough and artisan breads by keeping them in the dark and letting them breathe. Plastic bread bags turn bread soggy and tough, while Wakeup! Bread Bags keep crusts crisp and the insides of the loaves fluffy and soft. Our reusable linen pastry bags are also better for the environment than single-use, petroleum-based bags that end up in landfills", says Wakeup!
The bags come in a pack of 4 linen bread bags for homemade bread which includes 3 large bags. Two have double linings and the third boasts an additional polyester lining for longer-term fresh bread storage. The fourth bag is small, designed to hold aromatic herbs and spices for cooking. All 4 are outfitted with drawstring closures that seal out light and debris and allows one to hang their home-baked bread from hooks in their kitchen pantry. When dinnertime arrives, break out crusty French bread, ciabatta, and challah bread to the delight of family and guests.
The Wakeup! Linen Bread Bags prove why having them in the house is essential. The Artisan Bread Bags serves their purpose perfectly, and beautifully. The bags are elegantly decorated with embroidery designs that are wheat-inspired which complements homemade bread. The thread used in embroidery is colorfast so that one can wash and air-dry the bags without any fear of losing color.
Store fresh bread and Keep homemade bread fresh, soft, and satisfyingly crusty., or present them as gifts in stylish and reusable bags. The Linen bags are perfect for every purpose.
The bags are available on Amazon for online purchase.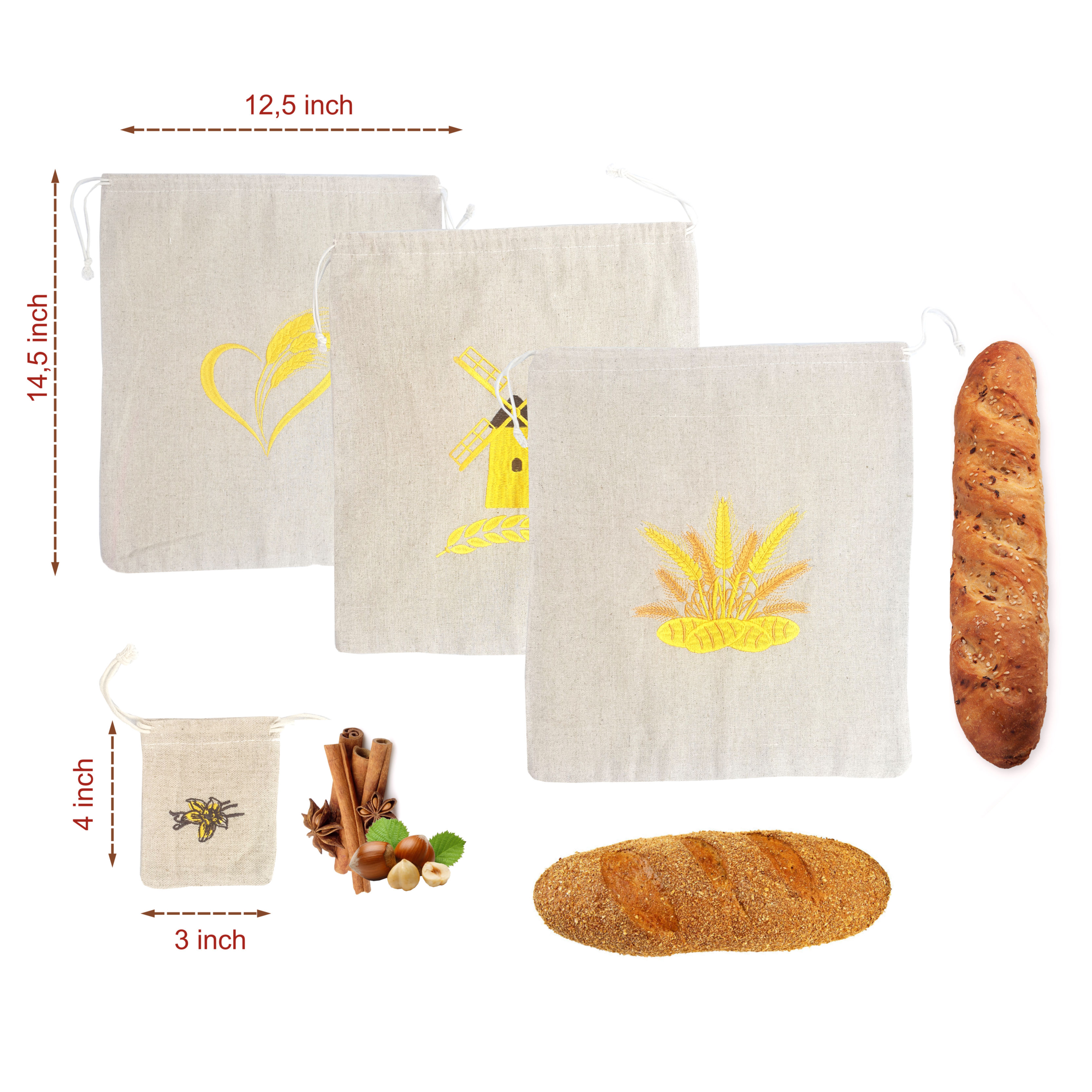 To learn more, use the media contact outlets below:
wakeup!
https://www.amazon.com/dp/B08SLFV464
info@wakeup.market
Media Contact
Company Name: Wakeup!
Contact Person: Customer Support
Email: Send Email
Country: United States
Website: https://www.amazon.com/dp/B08SLFV464