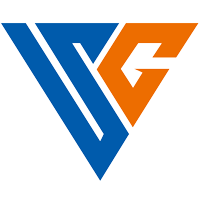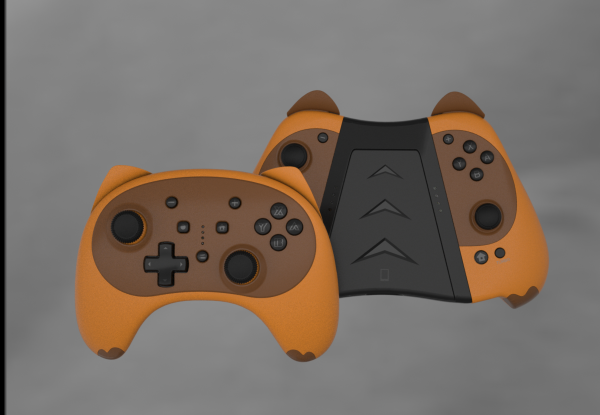 Global innovator and creator of high-performance gaming controllers, Stoga Cooperation, is pleased to announce the recent release of a Nook Wireless Pro Controller for Switch/Switch lite, STOGA Nook Series Controller.
Available in Nook Brown, Sky Blue, Matcha Green, and a Family Pack, the Nook Wireless Pro Controller for Switch/Switch lite, comes with a built-in 300mAh lithium battery which STOGA promises can support up to 8 hours of gameplay after being fully charged.
The Nook Wireless Pro Controller is also capable of reaching extremely precise speeds and possesses a strong anti-interference, stable signal. The company has revealed that it installed a built-in 6 axis gyro motion sensor to guarantee precise speed, position, accurate control, and rapid start/stop motion.
Gamers can also expect a renewed boost to their gaming experience as the Nook Wireless Pro Controller provides excellent vibration effects with its dual vibration capabilities.
Pairing the controller with the switch has been made easier and faster with a one-key connection feature that initiates instant pairing with a single click of the connection button. And the addition of a remote wake-up feature enables gamers to quickly and simply wake up their switch by pressing the home button on the controller.
With turbo mode, dual motors, wireless connection, rumble, and motion control, STOGA promises an incredible piece of gaming equipment that is built to take the gaming experience on the Nintendo Switch to a whole new level.
Nook Wireless Pro Controller for Switch/Switch lite, STOGA Nook Series Controller is considered an impressive upgrade from all other controllers on the Nintendo Switch.
It comes in a fully sealed box, with a type C charging cable and a user manual. And also has a headphone jack which even the official Nintendo Pro Controller lacks.
As regards shipping the amazing controllers to interested buyers, STOGA has promised free shipping for orders over $49. While regular buyers purchasing a single piece or two can simply choose from either of the two shipping options the company offers.
The Expedited Shipping option starts at $5.99 with a handling time of 2 to 4 days. But STOGA has informed buyers that delivery time to certain locations might be delayed for as much as 3 days.
This it says is a result of restrictions and hindrances brought about by the pandemic. And advises all interested buyers to check the regular delivery time for their regions listed on its website.
The delivery schedule estimates 8 – 12 business days shipping to the US, 10 – 15 business days shipping to Australia and Canada, and between 10 – 25 days shipping to buyers in Africa, Central, Latin America, and South America.
However, for excited gamers and anyone keen on quickly getting their hands on the Nook Wireless Pro Controller for Switch/Switch lite, STOGA also offers an Express shipping option which it estimates takes only 2 – 7 business days to all countries from the dispatched date.
The cost varies per country and after purchase, buyers are advised to check their email for accurate arrival dates.
With 75% of users giving the Nook Wireless Pro Controller for Switch/Switch lite, STOGA Nook Series Controller a 5-star rating, and another 18% issuing 4 stars, STOGA says it's clear everyone who purchases the device is enjoying a phenomenal gaming experience.
Previous buyers have also continued to leave multiple positive reviews about the device on the company's website.
"These controllers have a great battery time for their small size, they feel really good to play with for my smaller hands, all buttons and joysticks feel nice and they don't have any input lag issues. Also, they are stunning to look at, really beautiful colors and a super cute design." – Jojo, Sandviken, SE.
"My kids love these controllers! Not only do they fit smaller hands better, but the motion control and rumble work great. A lot of my friends have non-Nintendo controllers that won't turn the system on, but these turn the Switch on just fine. So far, we love them!" – KJ, Palo Alto, US.
"I love it! It's cute! It works!! It makes my gaming so much easier! With all honesty, this controller is ideal for children or people with small hands! I have really small hands which is why I needed it in the first place! It was also cheaper, so I am very happy with my purchase." Julia Lee, Montreal, CA.
STOGA assures all gamers that it is committed to providing first-class gaming devices and gadgets at an affordable price. And hopes to continue breaking through more boundaries to continue offering a better, new experience.
"We understand that every gamer is different and has their unique demands. We constantly customize the controllers to fit your unique taste.
"Technology innovation is always at the heart of STOGA. We continue to push the boundaries of innovation to create unique, fantastic gaming controllers that carry functions like vibration and Console wake-up, Turbo Mode, and Back-side buttons."
For more information, please contact below.
Media Contact
Company Name: STOGA Technology Co., Ltd.
Contact Person: HuiMin Jin
Email: Send Email
Country: China
Website: https://stogagame.com/