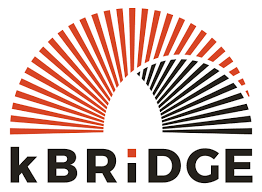 Scott Heide, CEO and Founder of Engineering Intent, the world's leading provider of enterprise engineering automation tools, recently reviewed the misconnections between material handling and manufacturing in Forbes. Read the full article here.
According to Heide, "Nowhere is this disconnect more evident than in the "manufacturing" material handling industry. Material handling manufacturers make conveyors, racks, robots, and more. From their point of view, they help in logistics, supply-chain management, and general enablement of distribution – manufacturing is merely the handmaiden to the real objective."
No wonder that many of the nearly 1000 members of 70+ year old MHI do not refer to themselves as manufacturers. Like printers, most of the manufacturing companies in material handling refer to what they do, how they perform, and impacts on the supply chain. The significance of the semantics has never been more pronounced than today, thanks to explosive growth in eCommerce and its current driver, the COVID pandemic.
Heide is a proud member of the Forbes Business Council, an invitation-only organization for successful small and mid-sized business owners. Members are respected leaders and executives who are selected for the council based on the depth and diversity of experience in leadership, management, customer engagement, technology & growth.
About Engineering Intent and its ETO Automation Solution, kBridge:
Engineering Intent is the world's leading provider of enterprise engineering automation tools that help engineer-to-order (ETO) manufacturers with complex product configuration solutions. The company's motto is "Automate the To Order in Engineer To Order." Founded by Scott Heide, the company's flagship solution is Knowledge Bridge (kBridge) cloud-based software as a service. kBridge uniquely captures engineering, configuration, geometry, user interface, and business rules. It is designed to enable visual configuration, handle EPQ (engineer-price-quote) needs, and deliver engineering automation. Organizations using kBridge consistently experience increased win rates, increased product and sales scalability, faster time to quote, improved quality, and lower costs compared to companies which rely on manual methods. Heide shared, "The technology is proving to be increasingly attractive to a broad range of ETO manufacturers from massive multinationals to small and mid-size enterprises."
Connect on LinkedIn.
Media Contact
Company Name: Engineering Intent Corporation
Contact Person: Dave Gayman
Email: Send Email
Phone: (508) 820-1179
Address:8 Cherry St.
City: Framingham
State: MA
Country: United States
Website: www.EngineeringIntent.com