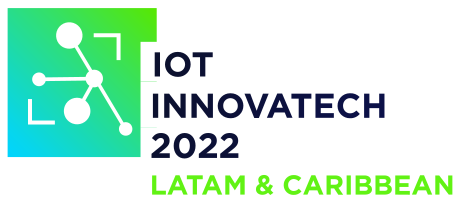 Leading Industry 4.0 and Enterprise Digital Transformation congress to take place at Puerto Rico Convention Center (PRCC)
SAN JUAN, Puerto Rico – October 18th, 2021 – The organizers of the IoT Innovatech Latam & Caribbean (IOTLAC) today announced that the live, in-person event has been rescheduled for June 6 – 9, 2022. It will take place at the Puerto Rico Convention Center (PRCC) in San Juan. Originally scheduled for November 29 – December 2, 2021, this leading Industry 4.0 and Enterprise Digital Transformation event was postponed out of a design to secure the participation of international partners and attendees under better health and safety circumstances. The congress continues to enjoy the full support of the Puerto Rican Government.
"Although it was a tough decision, under these circumstances, we wouldn't have been able to sustain one of our core promises, which is bringing together the global tech community to meet with the Americas and the Caribbean business and tech ecosystem at Puerto Rico," explained Daniel Amigo, Event Director. "Moving the date also furthers our partners' efforts to position Puerto Rico as the premier business and tech hub in the Caribbean."
The international social and economic situation is expected to improve by these dates. Thus, the new event dates enable the IOTLAC organization to collaborate with its local strategic partners on redesigning IOTLAC to provide more and better educational and business opportunities for its attendees and companies from over 25 countries. Partners include Puerto Rico's Department of Economic Development and Commerce (DEDC), Discover Puerto Rico, Invest Puerto Rico and the Puerto Rico Science, Technology and Research Trust (PRSTRT).
According to Rodrick Miller, CEO of Invest Puerto Rico, "The current health landscape is constantly evolving, and this requires people and organizations to quickly adjust to unpredictable realities. Postponing the congress not only benefits the health and safety of participants but also ensures that, on its new date, the event will achieve its full potential as an important platform to further the discussion of Puerto Rico's viability as an investment destination. Invest Puerto Rico's support of this event remains strong."
"The organizers of this event have been proactive in setting new dates taking into consideration the current scenario of new COVID strains as a reference. For us at the P.R. Science, Technology & Research Trust (PRSTRT) this is an accurate approach as presenters of a world-class event. We are confident that by June we would be able to serve as a secure networking venue for the visitors from all over the world who are expected at IoT Inovatech," said Lucy Crespo, PRSTRT CEO.
The congress will follow the direction set by its new theme, "Recovering, Rebuilding and Reinventing our businesses" supported by four main tracks, Connectivity, Enterprise AI, Industry X and Society & Governments. This latter track serves as the foundation for IOTLAC22's Ministerial Program, which will take place during the in-person experience. The special programs and competitions such as Outreach 22, Unlocking our MSMEs, and The StartUp Connection Awards, powered by Banco Popular, will continue as well.
The exhibition, now twice its original size, will feature the latest solutions showcased by key IT companies, software developers, hardware manufacturers, telecommunication and service providers, consulting firms, cybersecurity companies and now with the physical presence of international pavilions.
IOTLAC22's core will be the in-person experience at the Puerto Rico Convention Center from June 6 – 9, followed days after by a unique online agenda for those who can't travel to Puerto Rico.
For more information, visit [https://iotinnovatech.com/].
Contact: roberto@iotinnovatech.com
Media Contact
Company Name: IoT Innovatech Latam & Caribbean
Contact Person: Roberto Amigo
Email: Send Email
Country: Puerto Rico
Website: https://iotinnovatech.com/en/home/