Digital entrepreneur, Mohammed Islam, maximize the pandemic to achieve 6 figure dropshipping operation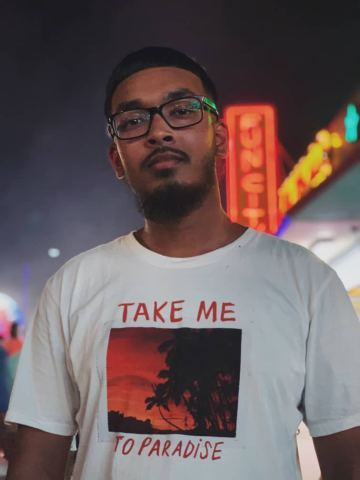 Mohammed Islam, popularly known on Instagram @moesglory, has continued to establish himself as a force in the online retailing industry, with his 6-figures revenue achieved through dropshipping further substantiating this claim. The passionate online entrepreneur was able to make the best out of the Covid-19 crisis to meet the shopping needs of customers without exposing them to the threat of contracting the virus.
"The start of my 6 figure dropshipping operation began when the Covid pandemic struck and forced everyone to stay inside while schools and jobs were closed down. I took the entrepreneurial approach to this situation and planned how to maximize my utilization of the situation. Rather than binge-watching Netflix or playing video games all day as my peers did, I knew many people would start shopping online so I brainstormed every possibility of an online business I could think of. Considering I didn't have any products for sale, I came across the idea of dropshipping and began building my online business," said Mohammed Islam.
The global online retail industry has literally exploded in recent times, with more businesses going digital while consumers have resorted to online shopping for convenience and privacy. A recently published report by Statista revealed that e-retail surpassed $4.2 trillion in 2020, representing over 13% of global retail sales in the same year. Dropshipping has played a major role in the market, with the likes of Mohammed Islam practically setting the pace in recent times.
The feat achieved by Mohammed Islam is phenomenal, to say the least, as he basically taught himself the required skills to succeed as an online entrepreneur. While he nurtured some element of fear starting out, he did not let his "first instinct" deter him from taking the step. Mohammed built his website and continued to work hard like every successful entrepreneur. The weeks of sleepless nights have undoubtedly paid off and Mohammed has attributed his success to the dedication and the mastery of Facebook and Instagram ads, which helped to take his business off the roof.
For more information about Mohammed Islam and his exploits as an entrepreneur, visit his page on Instagram.
Media Contact
Contact Person: Mohammed Islam
Email: Send Email
Country: United States
Website: http://www.instagram.com/moesglory