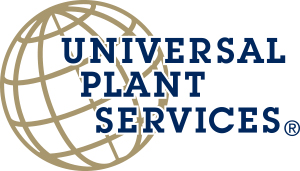 "Universal Plant Services is extending a comprehensive range of superior industrial tower services by skilled and highly seasoned technicians."
October 20, 2021 – Universal Plant Services (UPS) has reportedly emerged as the one-stop platform for industrial tower services for oil & gas and industrial companies. The company assures a comprehensive range of industrial tower services by skilled, trained, and highly experienced technicians at affordable rates. UPS is also renowned for prompt services and fast turnaround time.
In an exclusive interview, Laurie Shults, the Marketing Director of UPS shared that they are backed by highly trained and seasoned supervision and work crews who hold extensive knowledge on all manufacturers' vessels and tower internals. Such a rich expertise enables them to provide industry-leading solutions for all kinds of industrial tower services.
"A major reason that keeps us ahead of the curve is our efficient squad of technicians. Our crew leaders are backed by at least 15 years of industry experience that allows them to support clients with the most premium craftsmanship. Our huge experience also enables us to perform under tight deadlines and we take pride in meeting the original schedule every single time."
In regard to industrial tower services, UPS specializes in industrial tower, drum, and reactor revamp. The company also offers a comprehensive range of tray services, including tray cleaning, hardware repair and/or replacement, installation and modification of tray support rings and tower attachments.
A major advantage of UPS lies in its ability to source tray parts and hardware in very short lead times.
"You can rely on us as your absolute platform when you are in need of premier quality tray services. Whether in-place tray repair or upgradation of tray support rings, we can help you with it all. Another factor that keeps us ahead of our competitors is our capability to source tray hardware under short deadlines," stated Shults.
Other industrial tower services provided by UPS include critical lift planning and review, as well as removal and replacement of all types of packing (random or structured) and all kinds of materials (SS, ceramic or carbon).
Universal Plant Services is widely acknowledged for its expert services, intelligently designed to maximize critical assets of the energy industry. UPS' impeccable professionalism, extensive industry expertise and experience as well as client-centric approach has made the company the chosen provider for some of the biggest petrochemical, power generation, and refining complexes in the USA.
"We stand out in the competition with our consistent commitment to quality and safety, right from turnarounds to maintenance to capital projects."
For more information, please visit https://universalplant.com/services-overview/towers
About Universal Plant Services
Across North America, some of the largest refining, petrochemical and power generation complexes look to Universal Plant Services for their critical equipment maintenance solutions. As a privately-owned company, they are more agile, more flexible in their approach and more open to finding unique solutions for our clients.
For more than 30 years, UPS has provided expert services designed around maximizing the critical assets of the energy industry. As the only specialists in fixed and rotating equipment in the United States, their passion for taking care of their clients and their culture of responsibility have made UPS the provider of choice for some of the largest refining, petrochemical and power generation complexes in North America.
Media Contact
Company Name: Universal Plant Services
Contact Person: Laurie Shults
Email: Send Email
Phone: 281-479-6000
Address:806 Seaco Court
City: Deer Park
State: TX
Country: United States
Website: https://universalplant.com/