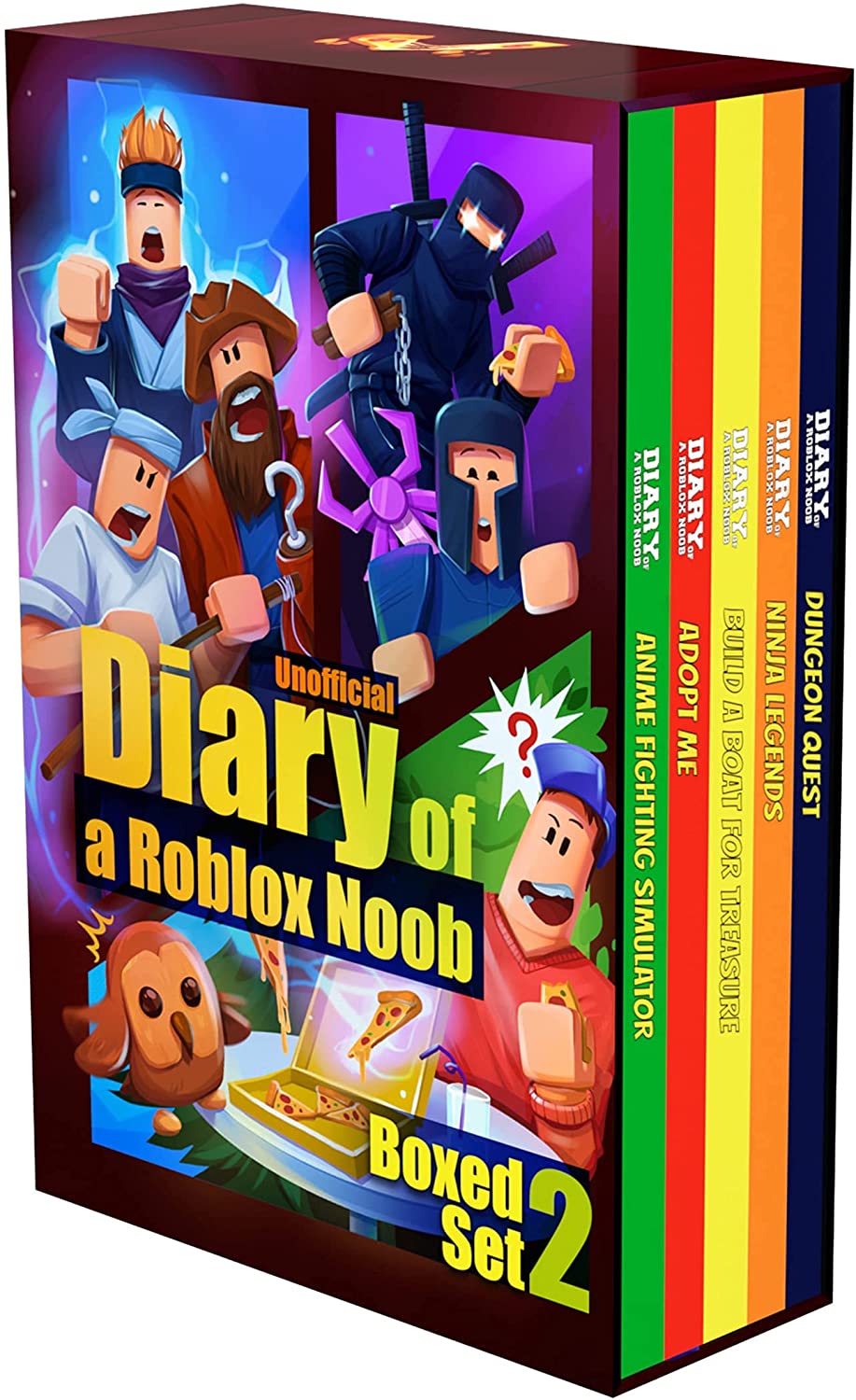 October 20, 2021 – Kid-Fi Media has announced that it is helping kids all over the world discover a love for reading with its publication of adventure-style game-themed books, written to capture the exciting world of Roblox.
The independent publishing company says the Diary of a Roblox Noob, Boxed Set 2, encourages game-loving children to unplug and curl up with its exciting collection of stories featuring their favorite fictional world, as well as the digital characters they love.
Set in the beloved world of Roblox, the collection lets kids team up with Noob and Decks, the two main characters from the Roblox game, to go on all sorts of adventures to save the world.
The Boxed Set 2 collection offers 6 full-length books written to enable parents to make a better case for reading – as a fun activity, to their children.
Books contained are Work at Pizza Place, Build a Boat for Treasure, Ninja Legends, Dungeon Quest, Adopt Me, and Bloodlines.
According to studies, reading stimulates a complex network of circuits and signals in the brain. And Kid-Fi Media believes that its adventure storybooks will help awaken children's sense of exploration by drawing them into enchanting fun-filled worlds and magical landscapes, guaranteed to sweep them off their feet.
"We believe that rather than trying to get kids to leave the magical worlds they love to play in, we should help them stay immersed in what they love—only with a book in their hands instead of a keyboard or controller."
The publishing company also says that every book in its collection is age-appropriate and written in an easy-to-read language, possesses comical humor, and exciting plots that make them perfect activity books for kids ages 9 – 12.
With Christmas around the corner, Kid-Fi Media promises its collection is the perfect gift idea for parents in search of a Christmas present that educates as much as it entertains.
The Diary of a Roblox Noob, Boxed set 2 is currently available for purchase on Amazon. And the company assures parents that children who read the stories in the collection will develop a love for reading in general, as well as the desire to explore other books.
For more information, please contact below.
Media Contact
Company Name: Kid-Fi Media
Contact Person: Erika
Email: Send Email
State: NY
Country: United States
Website: http://www.robloxiakid.com/