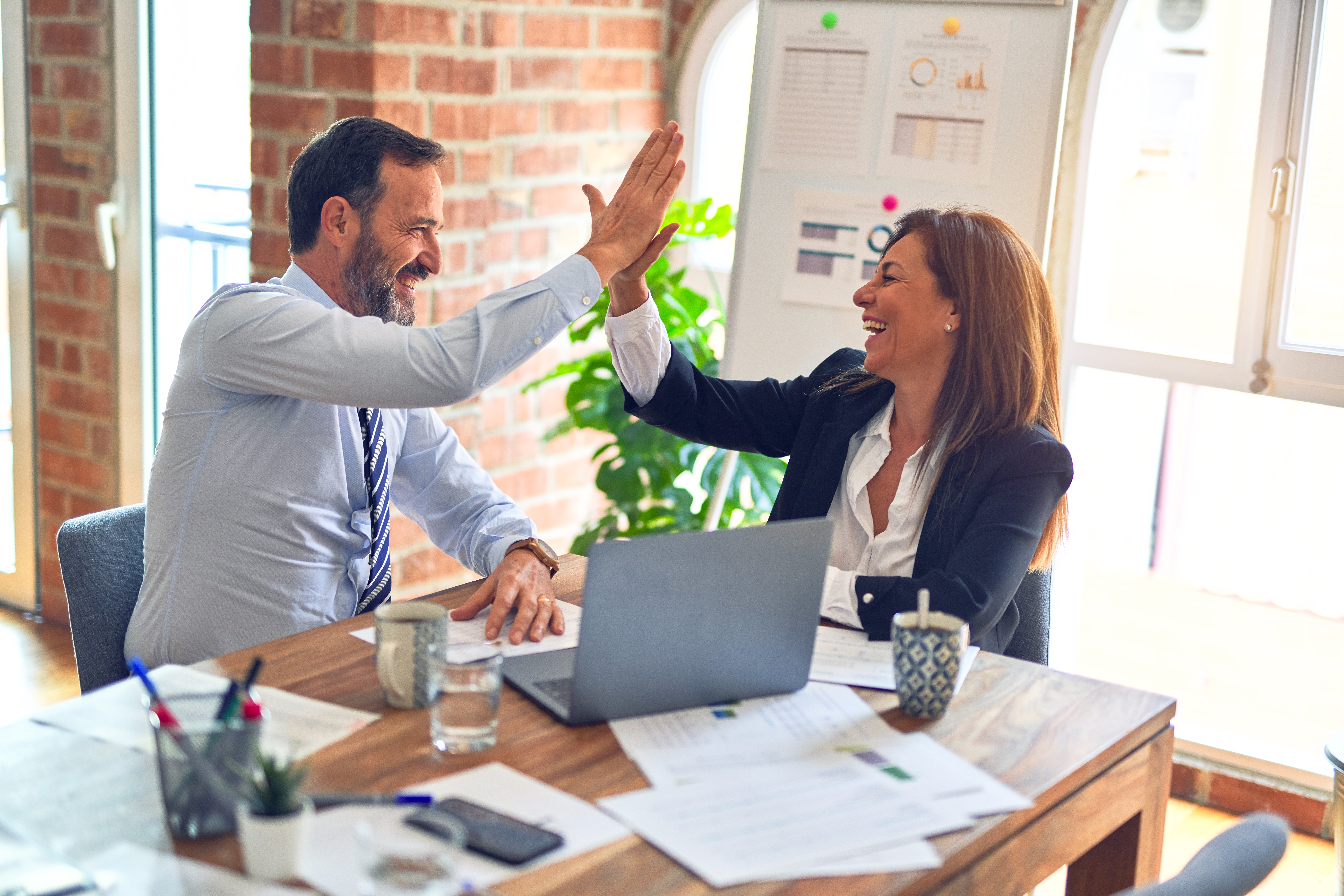 "Thousands of nationally and regionally accredited universities recognize ed2go, and The Continents States University is part of the family."
Cengage Learning (ed2go) and The Continents States University (ContinentsSU)
ed2go was founded in 1997 to provide quality education the fastest way possible — online. What began as an email correspondent program has grown into a leading online continuing education provider, reaching life – long learners in 50 states and more than 16 countries. We believe that anyone can learn, and we exist to empower lives through education.
ed2go, a part of Cengage Learning, is the largest provider of turnkey online training and education solutions serving the adult education, career, and corporate training markets. With over 2,100 colleges, universities, community-based organizations, and other training providers, ed2go has served nearly 2 million students. ed2go's ever-growing catalog of Online Courses and Career Training Programs makes it simple for students to enrich their lives or reach professional goals in a supportive and engaging environment. ed2go also can help educational institutions jump-start their online education programs or augment existing distance learning options. Courses offered including Advanced Career Training programs and Fundamental courses. For both, students are provided with a certificate of completion, but the process varies depending on the student's enrollment.
Cengage Learning delivers highly customized learning solutions for colleges, universities, instructors, students, libraries, government agencies, corporations, and professionals around the world. These solutions are delivered through specialized content, applications and services that foster academic excellence and professional development, as well as provide measurable learning outcomes to its customers.
Now, The Continents States University is a pert of the Cengage Learning family working with ed2go delivering hundreds of courses and making it even more accessible to online learners.
The Continents States University is institutionally accredited by ASIC. ASIC is recognized by the United Kingdom Visa and Immigration as an accreditation agency. They are a member of CHEA International Quality Group (CIQG) in the USA and is listed in their directory, is a member of the BQF (British Quality Foundation), are affiliates of ENQA (European Network for Quality Assurance) and are members of EDEN (European Distance and E-Learning Network). The competency-based learning module leads to better student engagement because it is relevant to each student and tailored to their unique needs. It also leads to better student outcomes because of the pace of learning customized to each student. The Continents States University is enabling students to master skills at their own pace. Competency-based learning systems help to save both time and money. Each of these presents an opportunity to achieve greater efficiency and increase productivity. The university accredited by Accreditation Service for International Schools, Colleges, and Universities (ASIC) is a nonprofit, and competency-based learning university built for professionals.
Mission: The Continents States University works to equip future professionals with the skills, tools, and opportunities that enable faster integration into the workforce industry by delivering affordable, quality, and competency-based education to everyone across the continents.
Vision: The Continents States University aspires to be an internationally recognized and accredited private institution, where affordable education embraces students and grasps their new life, grows, and thrives.
Values: The Continents States University is committed to being a diverse leader with an audience, staff, volunteers, program delivery instructions, community participation, and decision making.
Goals: At The Continents States University, we are committed to helping a diverse group of people in the United States and across the globe achieves access to affordable educational opportunities. We have dedicated our staff members and time to helping those in the United States and Russia, South Africa, Japan, and worldwide. The university aspires to national and global recognition for private online instruction, facilitating student learning and growth. The university offers a myriad of services, including degree programs and foreign education degree evaluation.
Uniqueness: At The Continents States University, We collected all the available resources on the internet, free learning materials, open-source software, school benefits, passionate volunteers, donors, and believers in education. The university is committed to delivering modern, competitive, competency-based education to everyone across all the continents!
Impact: The Continents States University increases equal access opportunities to higher education for those who cannot afford it.
The Continents States University share more information about this partnership on the university website and The Continents States University Facebook page.
Media Contact
Company Name: The Continents States University
Contact Person: Office of Marketing
Email: Send Email
Phone: (407) 504-7441
Address:618 E South St, Suite 500
City: Orlando
State: Florida
Country: United States
Website: www.continents.us/