A week full of content creation, musical performances, learning experiences, clean nourishment, and daily fitness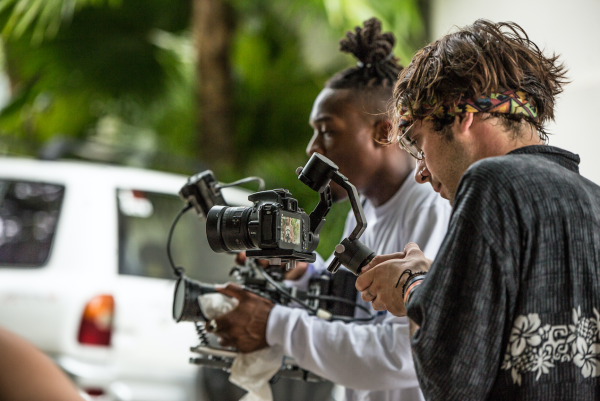 TREND45 is set to give content creators and artists the ultimate travel hack with its next event. The event which is the company's first and biggest in 2022 is set to hold in Morocco and promises to be a blast. TREND45's event will take place in Morocco's top traveler destination, Marrakesh, specifically in a location called "Oasis". The location is popular for its amazing architecture and specialty cuisine. It can also hold up to 50 rooms with accommodation options that include: community style (perfect for attendees and their friends), or a private villa, both very luxurious and the perfect settings for amazing content. Oasis is also popular for a variety of past events including fashion shows, art exhibitions, film festivals, and concerts previously hosted there.
There are two options for the dates of the event, so attendees can choose the best week to fit with their winter schedule.
The event will be divided into two weeks as follows:
Week One: February 10th 2022- February 17th 2022
Week Two: February 17th – February 25th, 2022
In Marrakesh, attendees of TREND45's February event will have the opportunity of exploring the city's mosques, palaces, marketplaces and scenic gardens. With this February TREND45 event, attendees will not only have the opportunity to party, but also to immerse in Morocco's rich culture and learn about its history. Africa is filled with some of the most beautiful countries in the world. In Morocco, there are gorgeous palaces and museums. There is also the natural beauty like picturesque sand dunes and century old cities.
At Oasis attendees will have the perfect cinematic look. They will also enjoy a week full of content creation, musical performances, learning experiences, clean nourishment, and daily fitness. While they are on this adventure, attendees will have the opportunity to create content and connect with friends all the while enjoying an all-inclusive experience.
In addition, the event was carefully planned to be held in February which marks the end of Marrakesh coldest season making it an excellent location for a winter stay. "This is just the beginning stop for this year's lineup," says Remy Lewbel, CEO of TREND 45
Due to the pandemic, all guests will be required to follow COVID-19 protocols by either an antigen or PCR test 72 hours before the event.
For more information on TREND45 or to book a place at this event, visit their website – www.wearetrend45.com
Media Contact
Company Name: TREND45
Contact Person: Remy Lewbel
Email: Send Email
Country: United States
Website: http://www.wearetrend45.com