Looking for a lifestyle Instagram influencer to enhance your marketing campaign? Want new faces to start following or people to motivate you on changes in life? Layan Farhat will come in handy for any matter, anytime under any circumstance. Layan Farhat is a renowned beauty and a lifestyle influencer who hails from Lebanon.
In 2021, influencer marketing on Instagram doesn't stop thriving. There are a lot of influencers in every niche: from fashion to finance, from home decor to beauty, from fitness to marketing. Besides a defined niche, there are lifestyle influencers who attract the audience by their daily routine, interests, attitude to life, nice visuals, and everything in between. The range of topics Instagram lifestyle bloggers cover is wide. People adore such influencers and follow their every step with genuine interest.
Going back to the idea that influencing is at its high rate of nourishment, the number of lifestyle influencers is also hitting the market. Hence, it would not be an easy task at all to opt the best and top lifestyle influencer.
When the issue is confined to the Lebanese market, it is impossible to mention "Layan Farhat's" name as a top lifestyle influencer known in Lebanon and in the Middle East as whole. As a lifestyle influencer, Layan never ceases to inspire us with her charming outfits, she always debuts an exciting look on her page. Her Instagram is filled with loads of amazing photos of her everyday life and fashion. Everything about Layan is fascinating, her personality, aura, wit and humor, fashion sense and everything else has caught the attention of big brands in no time. She has recommended countless brands, hotels and shops including Foreo, Stronger, Dermapro, Lancaster Eden Bay Hotel, Yasser Youness Jewelry, Nsouli, Bassam Fatouh, L'Oréal, Beesline, biosphere, and Swiss Image. Besides she has collaborated with different fashion designers including Reem Kachmar, Zuhair Mrad, Aden, Designer 24 and many more. and when she was asked about her new works, she said, "stay tuned for future collaborations with famous and well-known brands, keep an eye on my feeds."
Not only as a fashion and a lifestyle influencer, but also as a dietitian, she usually gives tips and tricks about diets and how to have a healthy diet away of trendy diets that are suitable for everyone. She also gives tips about living a better life for a healthy mind and sleep so that to get the best lifestyle ever. Besides, she shares with her followers things that they can do by their own at home such as natural face masks, hair masks and skin care remedies.
To stay updated with her latest fashion, beauty and diet tips, follow her Instagram account https://instagram.com/layanfarhat or visit her website www.layanfarhat.com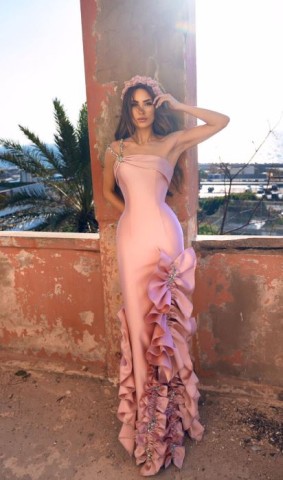 Media Contact
Company Name: KOSAWADA AGENCY
Contact Person: Ahmad Ghaddar
Email: Send Email
Phone: 0097470715766
Country: United States
Website: www.kosawadapanel.com