A CEO who despite all obstacles rose with determination to build a company that is now making dreams come true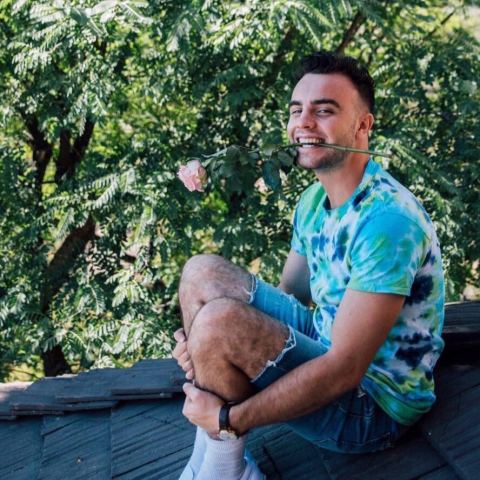 Remy Lewbel, CEO of TREND45 is disrupting the travel industry with TREND45. Born in Detroit Michigan to immigrant parents on September 14th, 1996, Remy was able to overcome the hardships life threw at him to become the success he is today.
Remy grew up with an immigrant family. He was raised by his grandfather while his parents were working hard to give him the best life they could afford. Remy had a close relationship with his grandfather who was a major influence in his life. Sadly, in 2014, Remy was dealt with a big blow after his grandfather's death. "You never know how real something is until they're gone," says Remy.
In addition to the above, Remy was diagnosed with dyslexia and was discouraged from applying to schools as teachers in his community vocalized their lack of belief in his future success. Remy is however, someone who takes negative energy and turns it around to achieve his goals. This is why despite all obstacles, he started university at Western Michigan university in fall of 2015 and was accepted into the Haworth College of Business in 2017. "It's really possible when you turn that negative energy into the oil that fuels you. Not to burn you but to mould you," Remy says.
With the same energy, Remy started TREND45, a travel agency that is giving content creators and artists the ultimate travel hack. According to Remy, the original goal of TREND45 was to give people the opportunity to travel and see the world with their friends and family. This goal has however been amended and TREND45 is now focused on perfecting a community that builds one another and provides a sense of family for those with the same dreams.
According to the CEO, "When we first started TREND45 it was about pushing ourselves to see new places and meet new people. Now it's about creating that dream for everyone else."
Barely a few months after it started, TREND45 quickly rose to popularity in the Midwest by hosting events around every 45 days. "It felt like almost every month we were in a new house meeting new people at a new event. There were always so many new faces," Remy says.
He adds, "I went from being overlooked and feeling like an outsider, to helping create a community where everyone involved, supported and uplifted each other – something I had never experienced before. In all honesty it is really easy to get caught up in the industry, but at some point, you have to ask yourself how much you have to lose because some stuffs' just not worth it. Contributing to a community can be a lot of responsibility and in order to change the dynamics of the industry you have to represent yourself in the best way possible."
With the restrictions that came with the COVID-19 pandemic, TREND45 and indeed the global travel industry was faced with a new challenge. However, TREND45 found a way to overcome this with some adjustments. "In order to combat this, we lead events smaller in size, compared to those of festivals for example. Events with 40 people are easier to manage because of the smaller group size," Remy says.
As the CEO of TREND45, Remy has had the opportunity to learn and be introduced to many different cultures. He sees it as his job to make sure those cultures are respected and represented well.
On how he makes each TREND45 event a success, Remy says, "Risk is everything. Each event I reinvested everything I made in order to do it again and again in hopes for it to all pay off one day."
"A dream is only what you make it. How much would you risk for your dream?" Remy asks.
For more information on Remy Lewbel, visit his website – www.remylewbel.com
Media Contact
Company Name: TREND45
Contact Person: Remy Lewbel
Email: Send Email
Country: United States
Website: http://www.wearetrend45.com