100 unique (1 of 1) NFT Mugs Will Be Minted On The Tezos Blockchain and Are Redeemable for a Physical Coffee Mug
MILWAUKEE, Wisconsin – November 8, 2021 – Launching on December 1st, 2021, Tez Mug aims to bridge the gap between the metaverse and reality by introducing their collection of digital + physical NFT mugs on the Tezos' blockchain. The collection is made up of 100, 1 of 1 coffee mugs that are designed by various artists in the #CleanNFT space and in-house artist, @saturdazedoodle. The digital NFT's will be minted on hicetnunc.xyz and put up for auction on objkt.com, token owners are entitled to receive their unique physical 11-ounce coffee mug in the mail.
@Saturdazedoodle created the Tez Mug collection after seeing a twitter post of his physical framed NFT go semi viral within the Tezos Community. Based on the response, he knew that there was interest from collectors and artists to bring their prized NFT's from the digital vault to the real world. Thus, the Tez Mug collection was founded to give the community a coffee mug to toast to alongside their "GM!" twitter/discord post.
The Tez Mug collection plans to release their mugs in a single drop format via auction on objkt.com. Once one mint is sold at auction to a collector, another unique mug will be minted to repeat the process until all 100 mints have been collected. Once an auction is completed, the Tez Mug team will contact the collector to verify purchase and finalize shipping arrangements for the physical mug. All physical mugs are printed on-demand and include a QR code on the mug that links the mug back to the NFT. Inside the physical Tez Mug box, the collector will receive the following:
1) Their Unique 1 of 1, 11-Ounce Coffee Mug
2) An Official 9-Inch X 3.5-Inch Print of The Coffee Mug Artwork
3) Certificate of Authenticity, Validated by @SaturdazeDoodle
4) NFC Chip Written to Signal Back to the NFT
Tez Mug collection is currently in a pre-launch phase where they are securing artist collaborations, creating a mailing list of interested collectors, and sharing the word of the project. Within 1 week of announcing the mailing list, there has been 100+ email sign ups from people in the Tezos community!
If you would like to contact me regarding the Tez Mug Collection, please reach out to me via twitter or email. Twitter: @SaturdazeDoodle and/or @TezMug | Email: 2lainft@gmail.com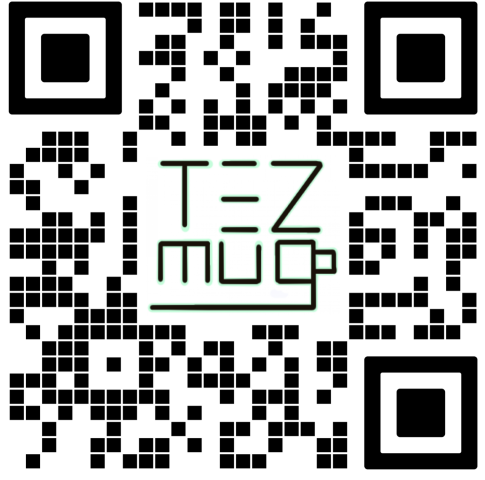 Media Contact
Company Name: Tez Mug
Contact Person: Saturdaze Doodle
Email: Send Email
Country: United States
Website: https://twitter.com/tezmug