Radhaa Publishing House is proudly co-hosting an intimate Council gathering of indigenous wisdom keepers, lightworkers, and evolutionary change-makers during the winter eclipse December 4-7, 2021, in Carlsbad, California. Carlsbad is a pristine beach town known for South Carlsbad state beach, Carlsbad village, sea life aquarium, new village arts theatre, Carlsbad food tours, electric bike rides, and the famous Carlsbad flower fields.
This is the third of eight annual Council gatherings, initiated by Sabine Messner M.A., a visionary 5D Futurist, Branding Consultant, and Founder of Soul Purpose Wealth™. The purpose of these annual wisdom circles is to bring together spiritual thought leaders who align, year by year, with the highest evolutionary human potential as the planet Uranus moves through the house of Taurus, dramatically revolutionizing our material world and the entire human condition. Sabine turns ordinary leaders and professionals into extraordinary luminaries thriving as sacred stewards and entrepreneurs alike.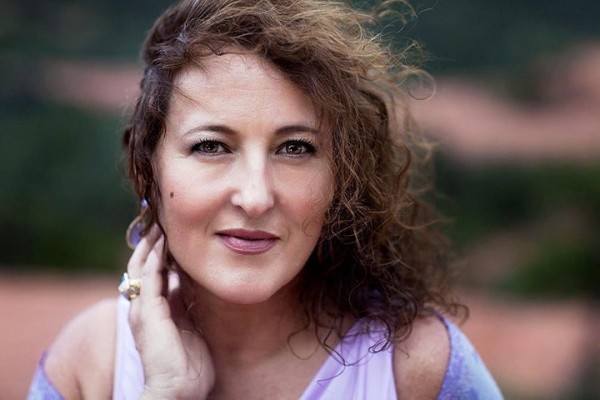 Sabine's work assists in the awakening of Humanity and the planet by liberating and anchoring the Prosperity Consciousness locked in the human potential. She believes that people must become sovereign leaders of their destiny for peace to prevail, including freeing themselves financially. Blending her 30+ years of experience and education in the fields of arts, visual communication, and marketing with her extensive studies of cross-cultural energy modalities, Sabine's approach is as enlightening and profoundly empowering as it is down to earth. Sabine holds an M.A. in Visual Communication from the Berlin University of the Arts and is the founder and creator of Soul Purpose Branding® and Soul Purpose Wealth™. Sabine Messner, a visionary for the Council Gathering event. For thousands of years, indigenous elders have always joined forces during these potent eclipse seasons, bringing together oracles and seers from all parts of the lands to guide their respective communities in the following months. This year's Council gathering is especially unique as it marks the conscious celebration of the organic timeline choice honoring our human sovereignty.
Radhaa Nilia is the curator of the Awakening Starseeds Book series. She is a multimedia artist, coach, healer, teacher and works with women to activate their inner Goddess, heal their heart and soul wounds to find their higher purpose at Goddess Code Academy™. Goddess Code Academy™ is a mystical school for the divine feminine where she provides certification programs and teaches her original healing modality called Goddess Activations™ and Goddess Code™. Radhaa is the founder of Radhaa Publishing House and a contributing writer for various online magazines such as Huffington Post, Elephant Journal, Splash Magazine. Radhaa Publishing House is a holistic publishing company that focuses on helping heart-centered, mind-expanding, truth-telling authors get their work out into the world. Her focus is on collaborative book series and memoirs. She thrives on supporting her authors throughout this journey, empowering them to step into their divine and authentic voice while sharing their truth with the world and celebrating cultural diversity worldwide. Radhaa Nilia is delighted to co-create with Sabine and other wisdom keepers from all over the world during this auspicious time. Joined with indigenous elders as honorary council guests, Maya the Shaman, and Tata José Muñoz.
Maya, the Shaman, is a 4th Generation Lemurian Shaman and Cosmic Records Keeper. She is known for Infinite Cosmic Records™ and Lemurian Code Healing™. She is an honorary Lemurian council guest in this cosmic event. Maya The Shaman is a Lemurian master healer, medicine woman, and the creator of the Infinite Cosmic Records™, an offshoot of her original modality Lemurian Code Healing™. Maya was born in Los Baños, Laguna, in the Philippines. Her healing method was derived from her lineage and spiritual practice of meditation. Maya takes her clients to experience their past, present, to future lives through her Infinite Cosmic Records, a timeline method that awakens healing and remembering. Certified in other modalities such as Yoga and meditation instructor, Advanced Theta Healing, and Reiki, Maya continued her journey in the healing realm, remembering and deepening her Energetic Shamanic Signature, thereby developing the unique healing modalities she now uses with her clients: Lemurian Code Healing™ and Infinite Cosmic Records™. Maya's book "Infinite Cosmic Records™" will be released at the end of 2021.
Tata José Muñoz, a Galactic Time Keeper, Cosmic Medicine Manrenowned Mayan Cosmologist, Galactic Timekeeper of the Six Sun Calendar, and founder of the Mayan Dreamcatcher remembrance project. Tata Jose is a spiritual guide and ceremonial leader of the Mayan Chor'Ti people. He is the carrier of the 26,000-year cycle calendar known as the Sixth Sun Calendar, which started at the turn of the cycle on December 22, 2012, and the spoken word of Mayan History from 1444 to 1529. He has been dedicated to world peace since 1990 and works with several other peace groups. As Tata Jose says, "I am of service to EVERYONE." Jose's mission includes speaking to audiences raising awareness of the Global transformational events coming to Humanity on the Path to 2036, and bringing the Sixth Sun Mayan Calendars schools of thought. As a Mayan Time Keeper, Tata Jose carries a great responsibility. He knows the mathematics of the future. As such, he knows that the next decade is going to be challenging for Humanity. Using the sacred ways of the Mayan traditions, you can use this navigation map to embrace all of who you are, where you come from, where you are now, and where you go from here.
There are two ways to participate in the Council gathering for those ready to activate their higher human blueprint. The first way is to be present at our live gathering at the luxury hotel in Carlsbad over the entire span of the weekend of December 4th-7th. A remarkable meeting of minds for those who desire an in-person experience. Enjoy a high frequency experience, in a beautiful location, as part of the council gathering. On the foundation of an impeccable energy support system and high vibrational practices, we witness each Council member as they are ingeniously and generously sharing their unique perspective, insights, and intel for 2022, and beyond. In person tickets and Villas are limited. Be sure to RSVP here: https://bit.ly/3ET5lAX.
The easiest and most convenient way is the virtual participation option for the peak day of the Council gathering, which is Sunday, December 5. Every Council participant will have an opportunity to voice their highest intentions for 2022 and beyond. Each Council member has their breakout room to present their message, whether a visual presentation, a speech, or an in-the-moment channeled download. Our conversational thread guides us between breakout rooms as we connect the dots and organically create synchronicity and synergy. Council members will receive valuable recordings of their presentations, which they can use on their platforms. Many Council members will use this collective incubation space to crystallize their message and further their leadership as we enter into the New Year. This is all done in the convenience of your own home and via zoom.
For those ready to deeply immerse themselves in numerous vibrational upgrades, Mayan Cosmology by José Muñoz, Human Design by Sabine Messner, Lemurian Code Downloads by Maya The Shaman, Goddess Activations™ by Radhaa Nilia, frequency healing modalities, and so much more. The 3-day in-person retreat option will be a special treat.
We selected a high-end yet cozy resort, where Council participants reside in luxurious villas, offering maximum comfort and relaxation. The in-person Council gathering starts Saturday, December 4, and ends Tuesday, December 7, 2021. Tickets are priced reasonably to make this an accessible highlight this holiday season.
Regardless of the level of participation, all Council participants will enter the new year strengthened, elevated and integrated. Join us for an exclusive council gathering in person. An event to remember! There are only a few limited seats left for Aligned thought leaders and co-creators, visit soulpurposewealth.com/2022councilretrea.
Carlsbad is well known for it's spectacular beach sunsets. Participants will have opportunities to enjoy the scenic beauty of this town. For additional integration support and knowledge exchange opportunities, there will be pre-and post-event Council sessions. For Virtual Participation, get your virtual ticket option, $369, in honor of Tesla's secret to the Universe.
Radhaa Publishing House intends on expanding these crucial conversations in the upcoming Awakening Starseeds: Dreaming into the Future Volume 3, followed by Awakening Starseeds: Organic Revolution, Volume 4. Radhaa Publishing House: www.RadhaaPublishingHouse.com.
Be sure to RSVP for the Winter Eclipse Council Gathering. An event of a lifetime. Tickets here: https://bit.ly/3ET5lAX
Media Contact
Company Name: Golden Light PR
Contact Person: Saraswati
Email: Send Email
Phone: 865-322-9606
Country: United States
Website: https://goldenlightpr.com