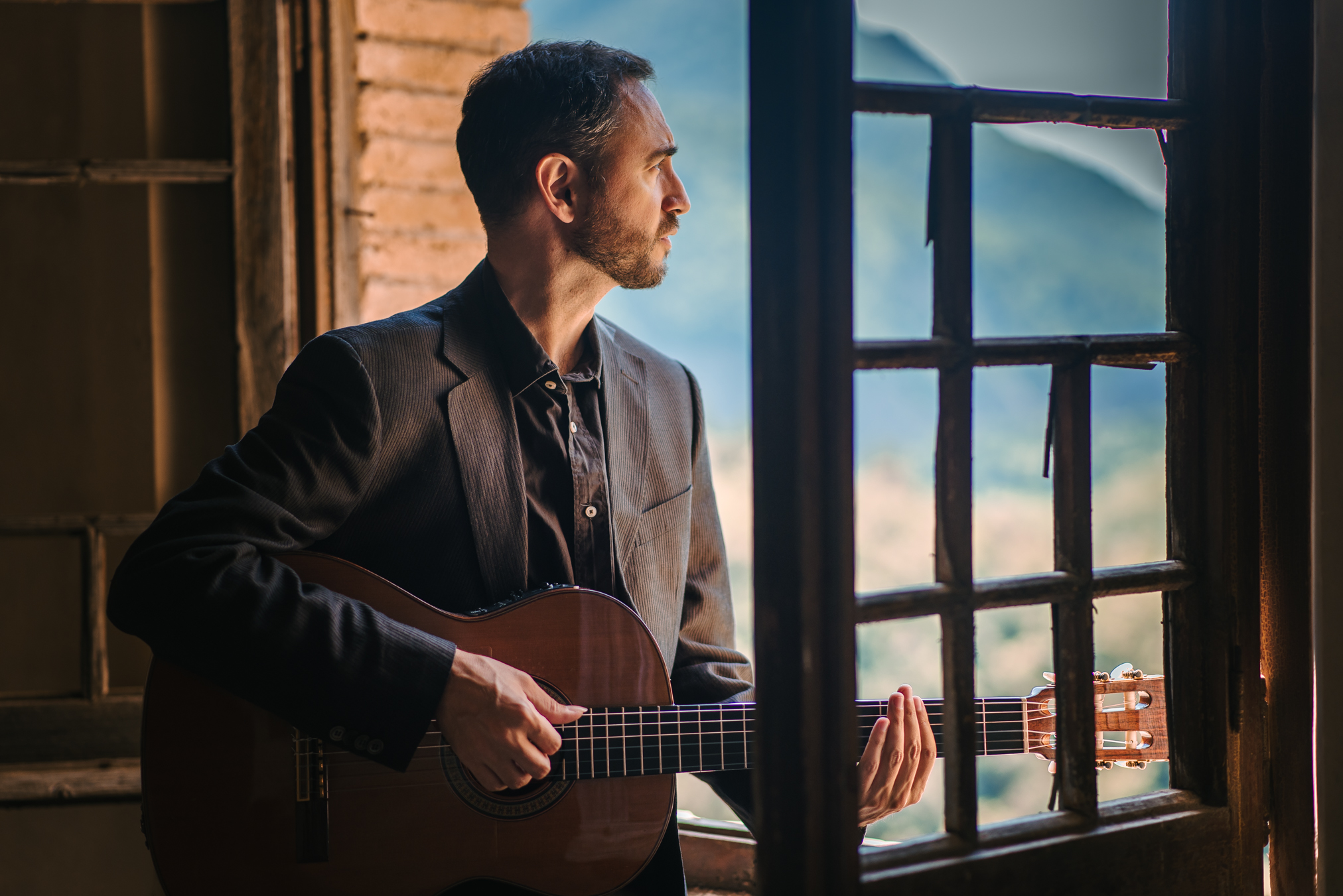 Brazilian acoustic guitarist and talented songwriter, Ramiro Pinheiro recently released his first album with Fresh Sound Records in Spain. While the talented musician has been an important part of the local music scene and has appeared on several recordings since 2010, Sentido is his debut as a leader. As his first full body of work, Ramiro poured his heart and soul into Sentido to give it the life and richness his listeners now enjoy.
Born in São Paulo, Brazil and currently living in Barcelona, Ramiro learned the guitar mostly by himself by listening before attending Conservatório Souza Lima in São Paulo. His music right now is a perfect blend of his multiple music influences such as Choro and Brazilian music amongst others. As a renowned local musician, he has performed in diverse festivals and venues across Spain and Europe developing Brazilian music.
Sentido mirrors Ramioro's perfect music blend as he and his music crew explore the edges and curves of the beauty of Brazilian sound. The classic album contains nine selections of which seven were composed by Pinheiro with other lyricists. Although all the tracks are recorded with other top musicians. Pinheiro, Horacio Fumero (acoustic bassist) and Nicolas Correa (drummer) are the major players in Sentido.
Sentido begins with "Quatro ventos," a soothing melody played by Pinheiro with his classic acoustic Brazilian guitar alongside clarinetist Gabriel Amargant who builds the mood of the selection making it more heartfelt. Hugo Aran's warm voice is felt throughout "Viagem nova" alongside a fine guitar solo. On "Sabor de madrugada" the trio is joined by vocalist Marina Ribeiro, trombonist Rita Payés and electric guitarist Rodrigo Bezerra who plays a constant rhythm behind the lead voices.
The album contains six other fine Brazilian jazz pieces including "Nasceu pra navegar", an original bossa-nova played by Pablo Gimenez on flute, "Choro do poeta," "Pr'um samba," "Tutu," "Baião de longe," and "Canto triste." All selections are played with talented musicians such as Pablo Gimenez, Ana Rossi and Pedro Bastos and Pablo Selnik amongst others. Sentido is also produced with all types is music instruments including percussions, string and wind instruments. Paired side by side with some of the most creative vocalists, each selection in Sentido leaves a soothing feeling of Melody and a longing for more.
According to Scott Yanow, Jazz journalist/historian, "Ramiro Pinheiro's Sentido is highly recommended to any listener having a love for Brazilian jazz. The rich melodies, variety, and top-notch musicianship along with the consistent creativity make this a memorable release."
Video link: https://www.youtube.com/watch?v=KSej1ziuc4M
Sentido is available on Fresh Sound Record's website.
For more information, visit http://ramiropinheiro.com/
Media Contact
Company Name: Ramiro Pinheiro / Brasounds Productions
Contact Person: Ramiro Pinheiro
Email: Send Email
Country: Spain
Website: https://www.ramiropinheiro.com/site/