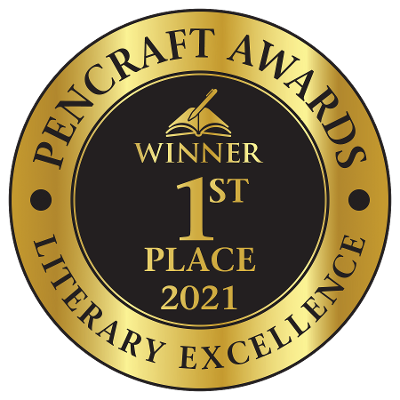 Kharis Publishing author, Stephen D'Angelo, wins the 2021 PenCraft Book Award for Christian – Nonfiction category for his book, "A Single Day of Peace: An Inspirational Novel Revealing 50 Principles That Can Transform Your Life" (ISBN: 978-1637460337).
CHICAGO, Ill. – The PenCraft Book Awards' Competition, founded in 2016, is an annual event that fosters celebration of literary excellence from new authors and emerging literary talents. The award recognizes brilliant work in different book categories from fiction to nonfiction. A Single Day of Peace won the Christian-Nonfiction category award for the year 2021. According to PenCraft award committee, "Stephen D'Angelo, author of A Single Day of Peace, has a strong spiritual message to share with everyone. The author elucidates his beliefs and teachings by using a unique writing method to help make clear his philosophical musings and distinctive road map for living. D'Angelo uses a fictional plot to illustrate his self-realization principles…"
Drawing from decades of experience as a business executive, Stephen wrote A Single Day of Peace to help people achieve a more happy and successful life while better connecting with their spirituality. He hopes that this inspirational novel serves to provide direction for anyone that is seeking self-improvement, growth, motivation, and more fulfillment from life. According to him, "We all have parts of our lives that are flourishing and parts that need healing. Things we would like to change and improve. The proper mindset and actions we put into these life circumstances make all the difference. The essence of the book is about the universal search we all undertake to find our true spirit, happiness, self-worth, and life success. This search for self-realization often requires courage to challenge the status quo to find and be who we are meant to be. The 50 success principles outlined provide direction for anyone that is seeking a more happy and successful life."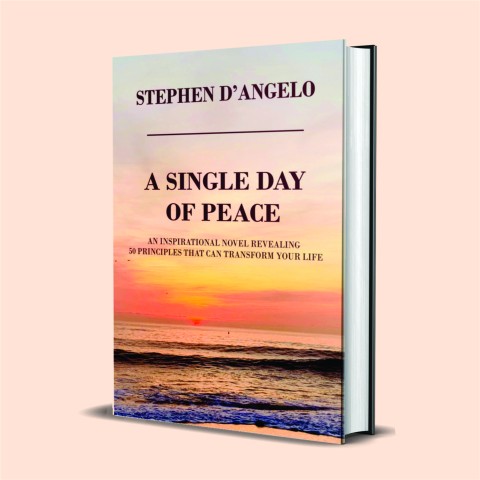 Stephen D'Angelo is a best-selling author and Silicon Valley veteran with more than 30 years experience in the tech industry. He has led global sales organizations as a CRO and served as CEO and President of both private and publicly traded companies. Stephen has been an integral part of IPOs and company acquisitions and has helped build global organizations that become leaders in their respective market segments. His book A Single Day of Peace serves as a guide for self-empowerment and how to climb to success in both business and personal endeavors. Stephen now leads D'Angelo Advisors providing go-to-market and fundraising consulting to CEOs and leadership teams, serving global companies of all sizes. He is a strong proponent of the power of the mind. He believes great things are possible for all who blend their brainpower with faith, hard work, positive inspiration, and goodwill. He has recently been featured in Authority Magazine, TCT.TV, and on numerous radio and podcast shows.
A Single Day of Peace is published by Kharis Publishing, an imprint of Kharis Media LLC, and is available wherever books are sold, including Amazon: https://www.amazon.com/dp/1637460333/. Retailers and other agencies may order copies from Ingram Content Group or through the publisher (ISBN: 978-1637460337): https://www.kharispublishing.com/stephen-dangelo.
About Kharis Publishing:
Kharis Publishing, an imprint of Kharis Media LLC, is an independent book publisher focused on inspirational and faith-based books. Kharis' dual mission is to give voice to underrepresented writers (including women and first-time authors) and equip orphans in developing countries with literacy tools. That is why, for each book sold, the publisher channels some of the proceeds into providing books and computers for orphanages in developing countries, so these kids may learn to read, dream, and grow.
Learn more at: https://www.kharispublishing.com/. For a limited time, Kharis Publishing welcomes unsolicited queries for inspirational and Christian nonfiction submissions.
Media Contact
Company Name: Kharis Media LLC
Contact Person: Rufus Philip
Email: Send Email
Phone: (630) 423-6309
City: Aurora, Chicago
State: IL
Country: United States
Website: www.kharispublishing.com