Seven million people in the US and 45 million worldwide are grieving right now because of the loss they experienced since the start of the pandemic. "Grieving @ Holidays™" is a program that uses technology to help people grieving find support during some of the most painful times of the year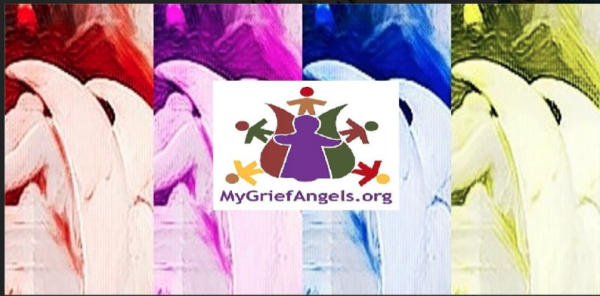 My Grief Angels, a non-profit organization created to help people find free support for their grief using modern technologies, announces the launch of Grieving @ Holidays™. The new program is designed to cater to people grieving during the holiday season by providing them with support, encouragement, and other resources on the actual days of the Holiday celebrations; including Thanksgiving night; Christmas Day; New Year's eve, and other major holidays throughout the year.
According to an Experience Camps/Harris Poll survey, 36% of Americans are experiencing feelings of grief and loss and many will be unwilling to participate in the festive activities associated with the season. For this year, the situation is going to be more intense because of the Covid-19 deaths. Based on a recent study by PNAS (Proceedings of the National Academy of Sciences of the United States of America) that tells us 9 people would grieve over one person's death, 7 million Americans and over 45 million people worldwide are currently grieving over the loss of a family member, friend, neighbor, work colleague, and others.
One of the biggest fears for people grieving the loss of loved-ones during the holidays is how they will get through the day of the holiday; whether Thanksgiving night, Christmas Day or others. My Grief Angels is taking direct aim at that fear by launching a unique and creative year-round program to provide people grieving with free virtual access to a supportive community for and by people grieving on those key dates and times.
Grieving has an emotional, psychological, and physical impact on the human body. That's why education, research, professional mental health care and access to supportive peer-led communities of people grieving like themselves remain the best ways to tackle the effects of grief. Participants in the new program will find a seat at the virtual table of a welcoming community of people facing loss like themselves; who understand the challenges of the holidays and who will never ask questions like: Aren't you over your loss yet? or why are you still sad on this great family holiday?
Grieving @ Holidays™ is a free year-round virtual grief support community service created by volunteers. There are several program gatherings to join, including Grieving at Thanksgiving Night Group; Grieving at Christmas Day Group; Grieving at New Years' Eve Group; Grieving at Valentine's Day Group; Grieving at Easter Sunday; Grieving at Memorial Day, Grieving at Fourth of July Group; Grieving at Labor Day Group, and Grieving at Halloween Group. The peer-led support groups have limited attendance, so anyone unable to join can alternatively register for the free weekly virtual peer-led grief support groups by type of loss experienced offered by the non-profit.
For more information and to register for any of the new program offerings, please visit https://www.mygriefangels.org/holidays-.html
About My Grief Angels
My Grief Angels was established for and by people grieving with the mission of using new technologies to educate, inform and support one another. The 501(c)3 non-profit is a Platinum level organization with Guidestar, and a 2021 Top NonProfit with GreatNonProfits. My Grief Angels provides free online courses, mobile apps, directory of resources by type of loss experienced and other materials to help people in grief find the education and information they need to better understand the grieving process. The group also offers free weekly peer-led and virtual run groups where members meet people with similar challenges, interact, learn from each other's experiences and work towards living a better life after loss.
Email: f@MyGriefAngels.org
Phone no: 936-217-3205
Contact: JD Failde
Address: 9450 Pinecroft Dr, # 7412, The Woodlands, TX 77387 USA
Website: https://www.mygriefangels.org/
Twitter: https://twitter.com/mygriefangels
YouTube: https://www.youtube.com/watch?v=FiEOwYWy6tY&feature=youtu.be
Media Contact
Company Name: My Grief Angels Inc
Contact Person: Media Relations
Email: Send Email
Phone: 936-217-3205
Address:9450 Pinecroft Dr, # 7412
City: The Woodlands
State: Texas 77387
Country: United States
Website: www.mygriefangels.org/