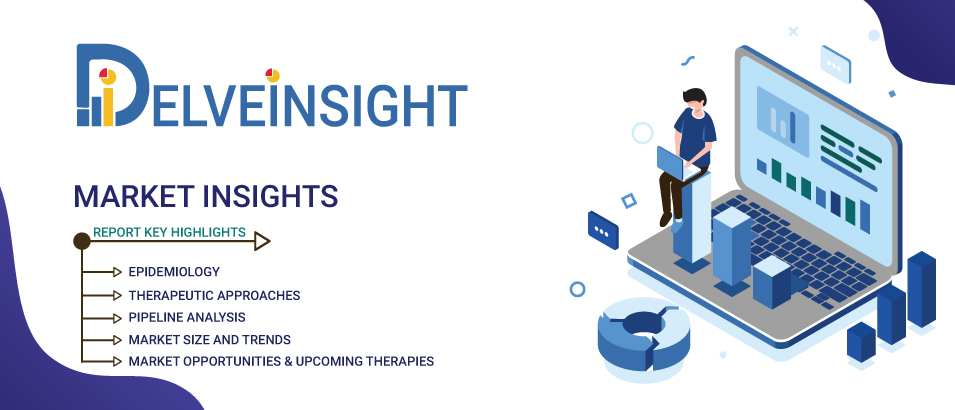 The report covers the descriptive overview of hypertriglyceridemia (HTG) explaining its pathophysiology, disease classification, diagnostic approaches, and treatment. The report provides an understanding of the future competition in hypertriglyceridemia (HTG) by reviewing the market drivers and barriers.
Hypertriglyceridemia Overview
Hypertriglyceridemia refers to a fasting plasma triglyceride measurement that is increased, typically above the 95th percentile for age and sex along with additional quantitative or qualitative lipoprotein abnormalities. Patients can fluctuate between hypertriglyceridemic states: given appropriate metabolic stress, mild or moderate hypertriglyceridemia can deteriorate into severe hypertriglyceridemia.
Download Sample Report- Hypertriglyceridemia Market Report
Some of the key highlights of the Hypertriglyceridemia market report
About a third of participants had serum triglycerides above 150 mg/dL. In subjects aged 60 years or older, the prevalence was 42%, and 2% of subjects with hypertriglyceridemia had triglycerides of more than 500 mg/dL.
The incidence of hypertriglyceridemia also varies by race, with a higher incidence observed in Hispanic-Americans and Asian-Indians, and lower incidence in African-Americans who generally have lower triglyceride levels. In addition, severe hypertriglyceridemia is the third leading cause of pancreatitis in the United States.
Hypertriglyceridemia Market: Companies
AstraZeneca
Amarin Pharma Inc.
GlaxoSmithKline
And many others
Hypertriglyceridemia Market Outlook
Hypertriglyceridemia (HTG) is well known to be associated with severe diseases such as acute pancreatitis and cardiovascular disease. The treatment regimens include nutritional intervention, the use of anti-hyperlipidemic drugs, and therapeutic apheresis. Apheretic treatment is indicated in medical emergencies such as hypertriglyceridemic pancreatitis.
Hypertriglyceridemia Market: Treatment
The general treatment regimen for HTG includes dietary restrictions and lipid-lowering drug treatment such as the use of medium-chain triglycerides (MCT), fibrates, omega-3-fatty acids (omega-3-FA), and nicotinic acid. Yet, drugs of the first choice, such as fibrates, do not offer fast onset of action, while immediately acting drugs like omega-3-FA and MCT may not be powerful enough to lower excessively elevated TG levels rapidly.
Hypertriglyceridemia Emerging Drugs
The dynamics of the Hypertriglyceridemia (HTG) market is anticipated to change in the coming years owing to the improvement in the diagnosis methodologies, raising awareness of the diseases, incremental healthcare spending across the world and expected launch of emerging therapies during the forecast period.
Hypertriglyceridemia Market Drivers
Increase in research activities
Increasing disease prevalence
A surge in a number of clinical studies
Hypertriglyceridemia Market Barriers
Treatment costs
Need for novel therapeutics
Need for targeted treatment regimen
Request Sample Report– Hypertriglyceridemia Market Insights
Table of content
1. Key Insights
2. Executive Summary of Hypertriglyceridemia
3. Competitive Intelligence Analysis for Hypertriglyceridemia
4. Hypertriglyceridemia: Market Overview at a Glance
5. Hypertriglyceridemia: Disease Background and Overview
6. Patient Journey
7. Hypertriglyceridemia Epidemiology and Patient Population
8. Treatment Algorithm, Current Treatment, and Medical Practices
9. Unmet Needs
10. Key Endpoints of Hypertriglyceridemia Treatment
11. Marketed Products
12. Emerging Therapies
13. Hypertriglyceridemia: Seven Major Market Analysis
14. Attribute analysis
15. 7MM: Market Outlook
16. Access and Reimbursement Overview of Hypertriglyceridemia
17. KOL Views
18. Market Drivers
19. Market Barriers
20. Appendix
21. DelveInsight Capabilities
22. Disclaimer
23. About DelveInsight
About DelveInsight
DelveInsight is a Business Consulting and Market research company, providing expert business solutions for life science vertical and offering quintessential advisory services in the areas of R&D, Strategy Formulation, Operations, Competitive Intelligence, Competitive Landscaping, and Mergers & Acquisitions.
Contact Us
Yash
info@delveinsight.com
Media Contact
Company Name: DelveInsight Business Research LLP
Contact Person: Yash Bhardwaj
Email: Send Email
Phone: +919650213330
Address:304 S. Jones Blvd #2432
City: Las Vegas
State: NV
Country: United States
Website: https://www.delveinsight.com/