Innovative NFT brand, Crypt2, announces their official launch with the presale of 2000 fruit models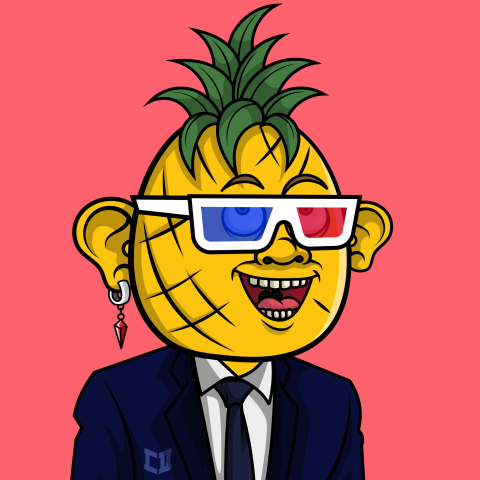 Sam Enrico Williams, one-half of the popular Cryptocurrency Twins, is again looking to disrupt the global crypto space with the launch of Crypt2. The project is particularly unique as the first of its kind to integrate the digital space with fashion, offering an unprecedented fusion of NFT with a psychical fashion house. In a related development, Crypt2 has announced plans to launch a presale of 2000 to early community members and supporters of the project, with a competition to create a unique NFT experience.
The global digital asset space continues to evolve, amidst the emergence of several solutions to meet the growing and diverse needs of different stakeholders. The fast-emerging NFT market has practically disrupted the industry, with experts describing it as one of the biggest blockchain-powered concepts. Several digital artists have emerged in recent times to create projects that have helped the market grow to a multi-billion-dollar industry in a relatively short while. However, some names have been able to carve a niche, with the likes of Sam Enrico Williams setting the pace as substantiated with the Crypt2 project.
The collection will feature 60,000 unique collectible fruit models with proof of ownership stored on the blockchain. The unique project will offer several benefits to owners and collectors of every NFT, further attracting blockchain enthusiasts to the work. In addition to exclusive benefits, offers, and discounts via the Crypt2 online store, backers of the project will also be a part of a fast-growing community. There are also plans to open physical locations worldwide where Crypt2 owners can pop into stores and pick up new items at discounted rates, attend carefully crafted entertainment events, and snack at Crypt2 cafes.
The features and benefits of Crypt2 stand it out from other NFT projects, using the community wallet to fund buybacks and community development projects to ensure sustainability. Each NFT is programmatically generated based on tons of different assets, including fruits, head, mouth, nose, eyes, and branded Crypt2 clothing and amongst others.
The 2000 Crypt2's will be airdropped to claimers via Zloadr NFT Wallet.
For more information about and to be a part of the revolutionary NFT project, visit - https://Crypt2.co.Uk. Crypt2 can also be found across social media, including Twitter and Instagram.
Media Contact
Company Name: Crypt2
Email: Send Email
Country: United Kingdom
Website: https://Crypt2.co.Uk