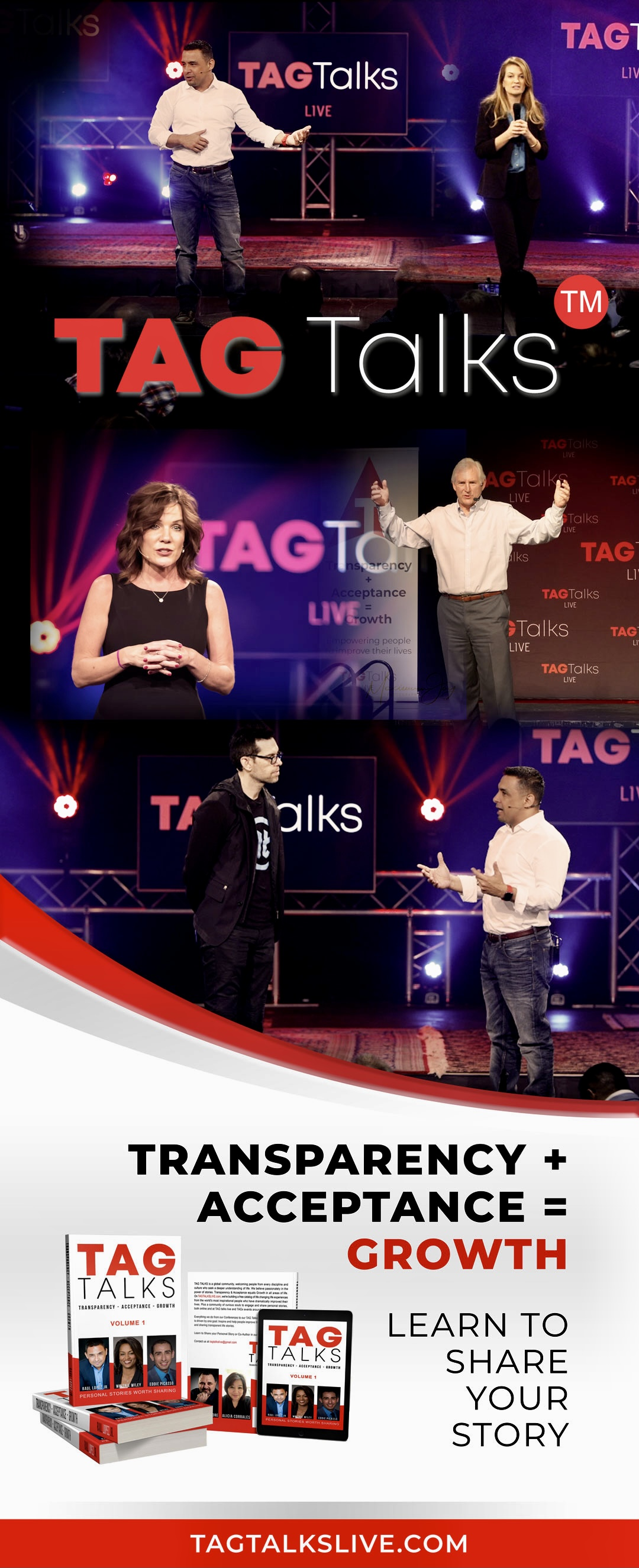 Here, inspiring personal stories, beautiful cultural differences and life-changing conversations come together to create a breathtaking, transformative experience. Welcome to TagTalks®. With a name founded on three individual building blocks – Transparency, Acceptance and Growth, TAG is changing lives one story at a time, not just through its live events but with the creation of a new, global online community.
For long the global live event and influencer space has had no serious competition, but now TagTalks® has arrived to offer an alternative that is scaling up fast. TagTalks® is rapidly building a community of empowered and resilient people through the power of storytelling. Here, each story is told through the TagTalks® stage in a unique way that is meant to inspire and drive change in the lives of individuals and the world at large.
With a catalogue of inspiring speakers and attendees from various fields and cultural backgrounds, the TagTalks® stage provides an environment for engaging conversations that inspires and fosters learning, growth and development. These are stories never heard before, carrying with them the power to change the world.
"We're building a catalogue of life-changing content from the world's most inspirational people. A community of curious souls to engage and share personal stories, both online and at TAG TALKS® live events worldwide," says a spokesperson.
TagTalks® is a combination of ten talks in one day with morning and evening get-togethers. This fast-paced yet fully packed event can be limited by time; however, the Tag book picks up where TagTalks® left off—making learning more in-depth with comprehensive information with Tag books. As a non-partisan platform, TagTalks® welcomes powerful stories that can create life-changing conversations, and is open to contributors willing to share their personal stories on stage or via books.
"Everything we do from conferences to book projects is driven by one goal: Inspire people to improve their life through listening and sharing transparent life stories," said the spokesperson.
For those looking to say something that will transform lives or change the way things are done, TagTalks® is all ready to host their next game changing event! TagTalks® is pleased to invite both fresh and experienced voices to apply for its upcoming events.
Media Contact
Company Name: Tag Talks® Live
Contact Person: Raul Lopez Jr
Email: Send Email
Country: United States
Website: https://tagtalkslive.com/