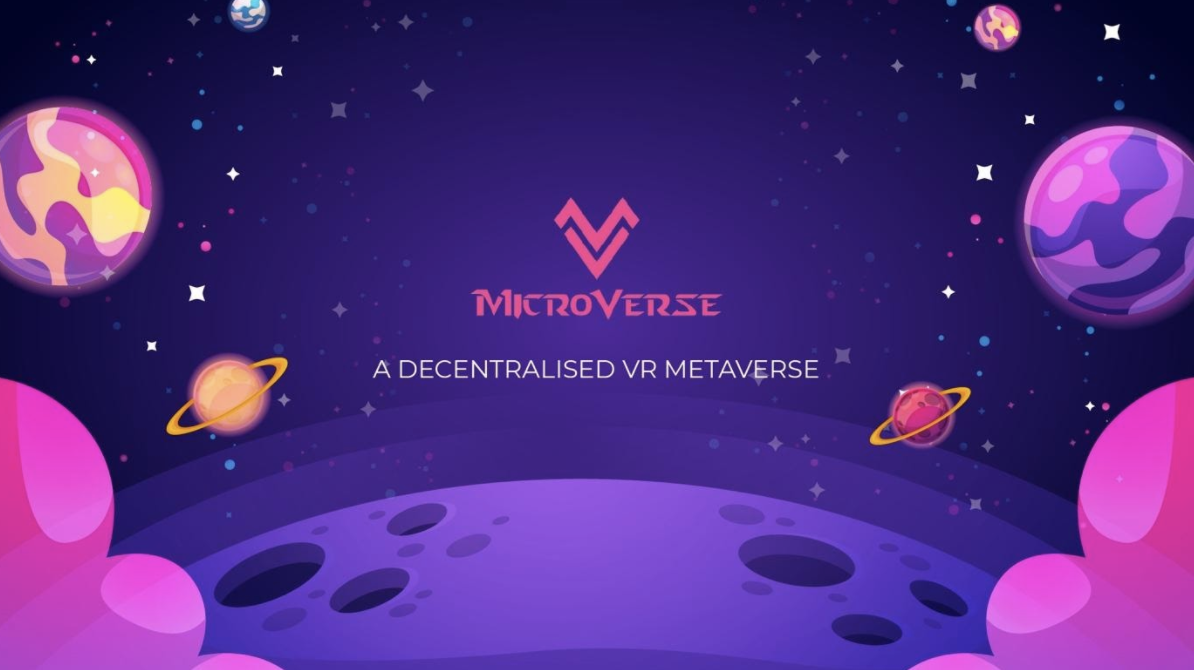 As the metaverse comes into the limelight, the sector has quickly become the next great investment space. The metaverse is a 3D virtual environment that serves as an extension of the real physical world. Blockchain technology has been gradually incorporated into virtual reality, with non-fungible tokens (NFT) and cryptocurrencies standing at the pinnacle of innovation. It is believed that virtual reality and NFT will be the key driving force behind making the metaverse a hub for the future of human experiences.
A recent report by PwC predicts that the virtual and augmented reality market will almost quadruple in value from $46.4 billion in 2019 to $1.5 trillion in 2030. These are key sectors upon which the metaverse is based on, and the future definitely looks bright for the metaverse.
Recognising the commercial potential of the sector, crypto investment fund Genesis Fund has announced a new investment into world-building platform Microverse. The fund has previously invested in notable blockchain projects such as Polkadot, Kyber Network and AAVE, and is seeking to capitalize on this newest trend to direct the future development of Web3.
Genesis Fund's investment into Microverse will focus on three primary themes: virtual reality, online gaming, and NFTs. The fund will work closely with Microverse in the development of its NFT trading system, which uses a proprietary order matching engine to provide liquidity-backed price points for in-world NFT assets or artworks. The trading system will be applied for all NFTs deployed on the Microverse platform, and future plans are in store to collaborate with NFT platforms such as OpenSea to improve on the liquidity of NFT assets.
Ryan Strasser, the CEO of Microverse, made the following statement: "Genesis Fund is one of the authoritative figures in the space, and we are honoured to be working closely with them to promote the sustainable development of the metaverse. We believe that disruptive innovation requires a disciplined approach, and we will focus on risk management and education to bring about the highest quality in terms of NFT trading and liquidity mining."
For more information about the project and its growing ecosystem, check out their social media channels below to find out more.
About Genesis Fund
Genesis Fund is a cryptocurrency-based fund that combines fundamental research with an active involvement approach. Their focus on Decentralized Finance (DeFi) is intricately intertwined with their belief that DeFi will replace traditional finance in the next decade.
The fund envisions a future where the internet is more open, fair, and intelligent, where the economy is trustless with less friction. Their unique perspectives and analysis are recognized as being at the forefront of the industry, and they have established themselves as one of the most respected investors in the DeFi and blockchain space.
About Microverse
Microverse is a decentralised world-building platform that allows people to build, play and engage in a vast world with endless opportunities to create captivating experiences. Microverse combines the latest trends of DeFi, NFT, GameFi to create an ecosystem where users, developers and brands can not only enjoy new social opportunities in an alternate metaverse but also co-create a brand-new space with limitless commercial and economic potential.
Microverse:
Twitter: https://twitter.com/Microverse_
Telegram: https://t.me/microverse_official
Media Contact
Company Name: Microverse
Contact Person: Media Relations
Email: Send Email
City: London
Country: United Kingdom
Website: https://www.microverse.global/