Giving clients opportunity to feel good about the way they look and boost their confidence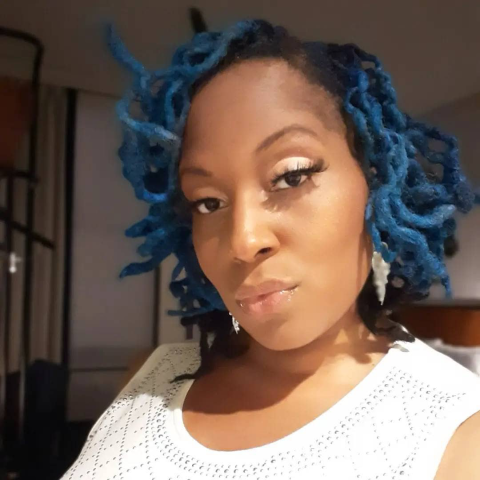 Christal D. Smith, a health and skincare expert and is disrupting the skincare industry with Luxury Elite Wellness. It is common knowledge that the skin is not only one of the first things noticed about a person but also, a healthy skin helps to boost confidence. Taking care of the skin, however does not have to be only from the outside as it is equally important to be taking care of your body from the inside. With this in mind, Christal has crafted a niche for herself with Luxury Elite Wellness in order to educate people on proper food and nutrition that can detox their body and drastically improve their skin.
The services offered at Luxury Elite Wellness range from a life-changing facial to products that revamp the body and skin, and e-books that are full of beneficial information. With Luxury Elite Wellness, the skin care expert specializes in addressing hyperpigmentation issues by creating a process and skin care products that will leave client's skin with an even tone that truly glows. With the skin care products and services offered at Luxury Elite Wellness, clients are assured a life changing experience.
With her many years of experience in the skincare industry, in addition to her strong passion for skincare, Christal educates and supports others on their journey to feel more comfortable in their own skin. She focuses on helping clients feel good about the way they look, and also help them boost the confidence they have been missing. "The path to a healthy lifestyle can be difficult to navigate when you try to figure it out by yourself. Thankfully you don't have to do this alone!" says Christal.
The esthetician understands that not everyone will be able to see her in person for one of her transformational facials, which is why Christal offers a Skinmergency Kit that addresses a wide range of skin concerns that is simple to use and effective. In addition, clients are also offered e-books that are an incredible resource for learning more about how to change their body from the inside out.
With Luxury Elite Wellness, clients are assured of getting products that will change the way they look at skin care and wellness one product at a time. This is as each of the products provide a life changing experience that anyone can achieve due to affordability and high quality.
"I bought the tea for myself and my wife. Both have been really satisfied by the quality and taste of the products. We will definitely buy more," says Roger Fields a Luxury Elite Wellness clients
"My skin has been glistening ever since I made this change," says Gaby Liser another Luxury Elite Wellness clients.
About Christal D. Smith
Christal D. Smith is a health and skincare expert, who was inspired to go into the skin care industry by her daughter. The mother of two who is also an esthetician has a daughter who has a rare condition called hydrocephalus, since she was only 6 months old. Her daughter's fighting spirit through the condition was the motivation Christal needed to go into this full time.
Dealing with the struggle, Christal found her motivation and decided that just like her daughter, she would not give up and also help others achieve the best skin care they can get through Luxury Elite Wellness. Christal currently dedicates 10% of her sales to the Hydrocephalus Foundation.
For more information on Luxury Elite Wellness, visit their website – www.luxury-elitewellness.com
Media Contact
Company Name: Luxury Elite Wellness
Contact Person: Christal D. Smith
Email: Send Email
Phone: 973-477-6411
Address:1162 Raritan Rd 07066
City: Clark
State: New Jersey
Country: United States
Website: www.luxury-elitewellness.com