Los Angeles-based skin and body wellness spa, Doll Haus Aesthetics, announces additions to their offerings amidst rave reviews from clients across the area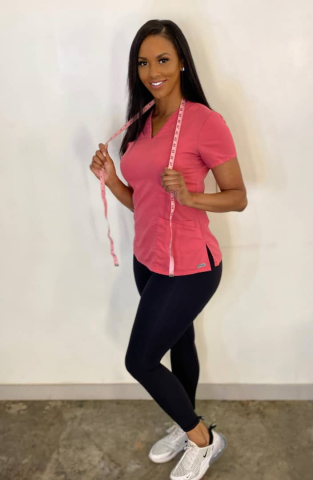 The team at Doll Haus Aesthetics, led by the experienced and certified esthetician, Honorée Treadwell, continues to stay true to their commitment of helping men and women in and around Los Angeles feel confident and remain attractive as the spa recently added to their range of products. In a related development, Doll Haus Aesthetics has grown to become the go-to destination for body contouring treatments, with accolades coming from different quarters.
The global beauty industry has evolved over the decades, growing to become a multi-billion-dollar market as more brands emerge in different parts of the world to provide solutions to the varying needs of consumers. Unfortunately, many of the treatment options offered, especially in the body enhancement field, are either exorbitantly priced or fail to deliver the desired results. It gets even more worrisome when the solutions have side effects, leading to more concerns for consumers. The case is not particularly different in Los Angeles, which is where Doll Haus Aesthetics has been helpful by offering natural body enhancement options.
Doll Haus Aesthetics offers a wide range of beauty solutions, with the upscale spa specializing in premium non-invasive and non-surgical body contouring treatments. The treatments from Doll Haus Aesthetics are particularly unique as they come with no pain, no needles, and no downtime, helping clients to stay naturally beautiful. Doll Haus Aesthetics also has an amazing collection of beauty products for men and women, including ice body sculpting lotion, anti-cellulite massage oil, plumping cream, and a host of other natural body enhancement solutions.
Honoree also offers in-person and online training and has become the go-to spot for models. She has worked with several celebrities, including reality TV stars and published models, many appearing on billboards across the city.
The comprehensiveness of the solutions from Doll Haus Aesthetics and the professionalism of Honoree and her team have continued to endear the spa to clients across Los Angeles. "This review is OVER DUE, I've been receiving treatments from Honoréé since March of this year and I've become OBSESSED! I literally do 1-2x a week (which is not needed to see results) rather I'm getting a waste snatcher, stomach on flat, or lazer lipo I see my results after one treatment. Honoréé is very knowledgeable about all services provided and answered any questions I had. Which made me feel a lot more comfortable about trying other services she offers such as wood therapy, double chin, and inner thighs skin tightening. LADIES check her out for quick and fast results," said Janae H.
For more information about Doll Haus Aesthetics and the plethora of solutions offered, visit – https://www.dhaesthetics.com/. Doll Haus Aesthetics also has a relatively strong presence on social media, including Facebook and Instagram.
Media Contact
Company Name: Doll Haus Aesthetics
Email: Send Email
Phone: 559-917-0492
Address:1010 Wilshire ste 114
City: Los Angeles
State: California 90017
Country: United States
Website: dhaesthetics.com/