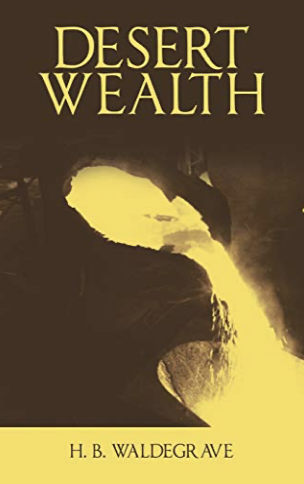 H.B Waldegrave explores the richness of Queensland's culture, the pioneers of Mt Isa, and the mines of the Northwestern parts of Queensland in his book, 'Desert Wealth.' Published first in 2019, Desert Wealth is an early history book that was actually researched and written by Waldegrave's father between 1945 and 1954 who worked as a powerhouse engineer in Mt Isa during the period and also as an editor of the Mt Isa standard.
Desert Wealth tells a vivid story of how Mt. Isa, its townships, and mines were discovered and how they became what they are today. Although a history book with diverse characters, Waldegrave centers his story around Alexander Kennedy, one of the town's most special pioneers.
Renowned as a rugged Scot, Alexander opened up and developed the countryside of this story. This is simply because Scotsmen have always been at the forefront of exploration all over the world. Waldegrave believes that "their shrewd honesty and sturdy nature, disciplined by centuries of ancestry in the rugged highlands, made them suited to the life of explorers."
Set between the 1860s and 1950s, 'Desert Wealth' recalls how pioneers settled in the remote area of North-Western Queensland, first with Cattle Stations before the mines were built. Waldegrave also explores the discoveries of Lead, Copper, and Uranium.
These raw minerals discovered in the area in addition to the cattle stations contributed immensely to the development of Mt Isa and is why Mt Isa is still a thriving city until this day. According to Waldegrave, "A Land still fraught with possibilities of inestimable achievements, if not for the men and women of early Australia, there would be no tradition."
On why he decided to publish a book that was written by his dad a long time ago, Waldegrave said, "I published Desert Wealth in memory of my father, (as he passed away in 1983), and also because I wanted to donate his books to libraries in and around the areas of where it all happened, so the stories were not lost to time and decay.
"The memory of people is very short, and not much was recorded in the days where this story started and the descendants probably only remember some of what went on."
Media Contact
Contact Person: H.B. Waldegrave
Email: Send Email
Country: Australia
Website: https://www.amazon.com/Desert-Wealth-H-B-Waldegrave-ebook/