Taking skincare and body care a notch higher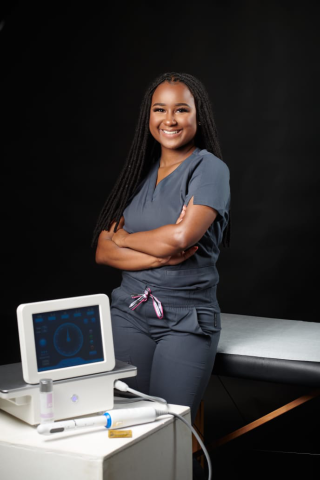 Young CEO and Army Veteran, Jasmine White is dominating the esthetics industry with her premium body care services at her company, HER Esthetics. After serving the country, Jasmine is now out to serve its citizens and help them take care of their bodies. The 21 year old founder and certified esthetician is carving a huge niche for herself and her brand as her services are highly rated.
Jasmine believes that the skin is an investment and this reflects on how she attends to her clients. Highly detailed, professional and knowledgeable, Jasmine has been able to garner a massive population of returning clients who never fail to sing her praises while referring friends. The army veteran turned esthetician has built her brand from the ground up with care and her exceptional love for great and healthy skin.
The team at HER Esthetics are trained to put clients and their individual needs first. In an industry flooded with new products and procedures, HER Esthetics goes the extra mile to ensure that the health and safety of each of its client is never compromised. They take a precautionary approach, opting only for the safe and tested solutions.
HER Esthetics services include facials, non-invasive Lipo treatments, body enhancements and holistic healing. The skincare company cooperates with its clients and work to find the perfect treatment for each for their body care concerns. All HER Esthetics services come in different packages. The packages allow clients to get a wholesome view of what they want or need and also allows them to pick a single service or pair services together.
Their Sauna Detox service is a full body detox that can help clients burn up to 4000 calories in one hour. It also lowers body fat, aids in weight loss, speeds up metabolism, stimulates lymphatic system, releases toxins, and increases energy. HER Butt Lift is a Non Invasive Non Surgical procedure that increases volume, reduce the appearance of cellulite, firm and tones the buttocks. HER Yoni Steam, a rejuvenation service, is an ancient natural remedy that provides a steaming ritual with use of herbs to release toxins.
This reduces cramps associated with painful menstrual cycles and increases pelvic circulation.
The team at HER Esthetics are professionals with years of experience and the ensure that every client gets the utmost best from whatever service they choose.
To book a body session, visit www.heresthetics.net
You can also follow on Instagram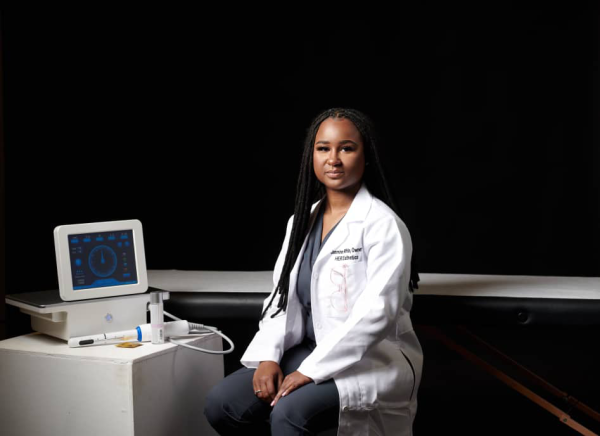 Media Contact
Company Name: Her Esthetics
Contact Person: Jasmine White
Email: Send Email
Phone: 443-214-4462
Address:5218 s puget sound ave
City: Tacoma
State: Washington, 98409
Country: United States
Website: heresthetics.net