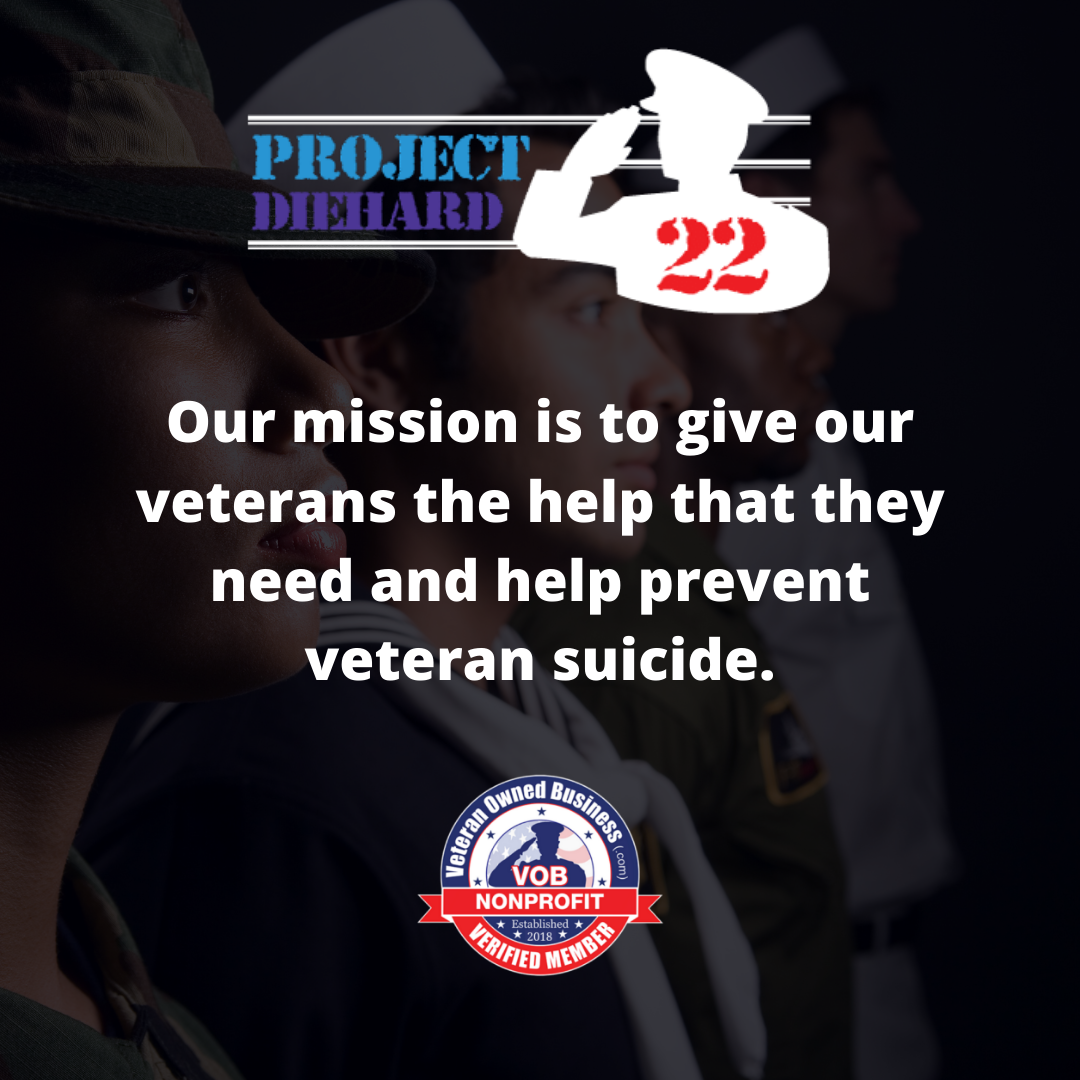 501(c)(3) faith-based, scripture-led nonprofit, Project Diehard, announces the launch of a crowdfunding campaign to finance the renovation of their first forward operating base
The team at Project Diehard, led by a retired sergeant first class and a suicide attempt survivor, Brian Gibson, is staying true to their goal of protecting and serving veterans on the home front as the nonprofit launches the hashtag #fobrush for a facility currently under renovation. In a related development, the scripture-led nonprofit is soliciting the support of well-meaning individuals to donate $22 monthly in their pursuit of preventing veteran suicide and aiding their transition into civilian life.
"Suicide rates are higher in rural communities than in their urban counterparts. Of particular concern are veterans residing in rural communities, who have a 20% higher risk of dying by suicide than veterans who live in urban areas… More research is needed to identify effective strategies and develop rural-tailored resources for preventing suicide among this unique and often underserved population." – American Psychology Association.
Project Diehard has partnered with other veteran Non-Profit Organizations that will bring their special skills to assist with the mission of transitioning veterans back to civilian life. for their first operating base, a project done in honor of SSgt Courtney Rush. Courtney received several honors and awards during her brief time in the Air Force before her unfortunate demise on January 3, 2012, only 7 months after returning from a deployment in Qatar.
Project Diehard is also encouraging individuals to use the hashtag #fobrush across social media to increase veteran suicide awareness and get more people to support the cause.
For more information about the facility renovation and other initiatives from Project Diehard, visit – https://projectdiehard.org/.
About Project Diehard
Project Diehard was founded by Brian Gibson, a retired sergeant first class and a suicide attempt survivor as a 501(c)(3) faith-based, scripture-led nonprofit to bring awareness to veteran suicide and assist veterans in coping with the stress and difficulties due to transitioning from active duty military to civilian life.
Media Contact
Company Name: Local Crown, LLC
Contact Person: Trey Carmichael
Email: Send Email
Phone: 5127571401
Country: United States
Website: https://thelocalcrown.com/