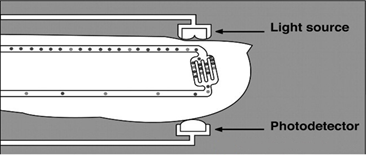 SJ SYSTEM specializes in real-time biosignal measurement devices is planning to advance to the global market.
Recently the number of elderly is on a rapid increase due to the aging population. Thus many accidents happen in the places where seniors gather, such as care hospitals, senior care centers, etc. The increase of the aging population leads to a constant demand for human resources. Still, the supply of manpower cannot meet its needs. Meanwhile, in the growing market of IoT and robots, portable and wearable biosignal measurement devices are being developed and supplied. These devices are widely used in the sports market as a means to check heart rates. But currently, such devices are being developed for health care.
In particular, the area most in need of these devices is the medical field. Not only does checking the physical condition of patients, but it also plays a critical role in an emergency with a patient who has respiratory difficulty or a patient who has the possibility of heart failure due to clouded consciousness or a shock. Considering that the device can measure blood pressure, electrocardiogram, sleep concierge, oxygen saturation, heart rate, etc., it is also helpful in the field of health care.
The light-emitting sensor manufactured by SJ SYSTEM is made with the LED chip with the highest specifications and advanced technology, and it is recognized for its differentiated performance in the global market. In addition, SJ SYSTEM tries to reduce manufacturing costs by discovering new raw materials and companies.
In the case of the recent optic receiver modules being produced with the cooperation of a domestic PD chip manufacturer, it has developed and applied a chip that is 12% expanded in its capacity and 15% higher in performance than the chips used in other companies. It is developing the raw materials for the improved performance of the products in cooperation with a domestic raw material company.
It currently plans products with better quality through collaboration with experts and the production department and manages the process with high accuracy in eco-production working facilities. Also, it only sells good quality products through a thorough inspection, discarding all the substandard products. In addition, it actively solicits customers' opinions to apply them from the planning stage. When a problem is found in the inspection process, it changes the process from the planning stage to provide better-quality products.
Media Contact
Company Name: SJ SYSTEM
Contact Person: Lee Seo Hyung
Email: Send Email
Phone: +82 063-452-0600
Country: South Korea
Website: https://sjs2018.co.kr