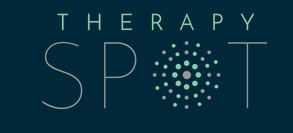 Many children of all ages and even adults struggle to communicate properly. They can then suffer from isolation and do poorly in all areas of life, from academic studies to career opportunities. There are many reasons for communication and social skill difficulties in both children and adults. There can be quite a few reasons for this but the Therapy Spot in Toronto subscribes to the theory of GABA that is not properly regulating the signal transmissions. GABA or gamma-Aminobutyric acid has been shown by many studies to influence the motor activity and sensory perceptions that occur in the brain.
Therapy Spot is addressing the issues associated with GABA by using specially trained therapists that are well-versed in GABA difficulties, to offer special, small-sized groups and workshops based on the age and needs of all participants. The groups and workshops can range from six to eight-year-old children, from nine years to twelve years, and from thirteen and up groups for adolescents.
Adults can find assistance within the Adult Neurogenic workshops. The adult offering is a workshop only although they meet regularly. The adults in these workshops have either grown up with GABA difficulties or have had a traumatic brain injury or stroke which has impaired speech, communication, and the signs and signals that other individuals pick up while in a social setting.
The children's groups do include all types of activities from play to sing-alongs, with slow but sure encouragement given to each child in a group. The groups are kept small and enrolment is necessary ahead of time so that each child gets the one-on-one attention that is needed to overcome speech and social difficulties.
Visual tools are also employed to show children how social interaction occurs, and educational activities are also offered. Of course, modeling by the instructors also counts for a great deal in learning better communication and social skills.
All groups and workshops are five weeks in length, and the pricing for each is on the website. Therapy Spot does encourage partners of adults with GABA and neurological difficulties to also take part in the activities as the home is where most of the interaction in an adult's life does occur.
Other workshops are offered throughout the year, with a focus on Behavioural Coaching for parents. The Therapy Spot is known for its great deal of experience with behavioural difficulties in both children and adults and shows the greatest empathy and patience for all its clients.
Struggling with speech, interaction, and social isolation because of GABA difficulties is a thing of the past when the services of Therapy Spot are used. There is a better life for children and adults with communication and social difficulties.
About Therapy Spot
In operation since the 1990's, Therapy Spot in Toronto, ON, is a group of dedicated and licensed professionals that deal with all sort of communication and social skill difficulties. The latest offering is a series of groups and workshops aimed at those individuals whose problems stem from GABA which is a neurotransmitter that sends signals to the brain. Hours are listed on the website with a sign up form, a phone, email and a blog.
Media Contact
Company Name: Therapy Spot
Contact Person: Media Relations
Email: Send Email
Phone: 416-546-3044
Address:1232 Dufferin St
City: Toronto
State: Ontario M6H 4C3
Country: Canada
Website: https://therapyspot.ca/