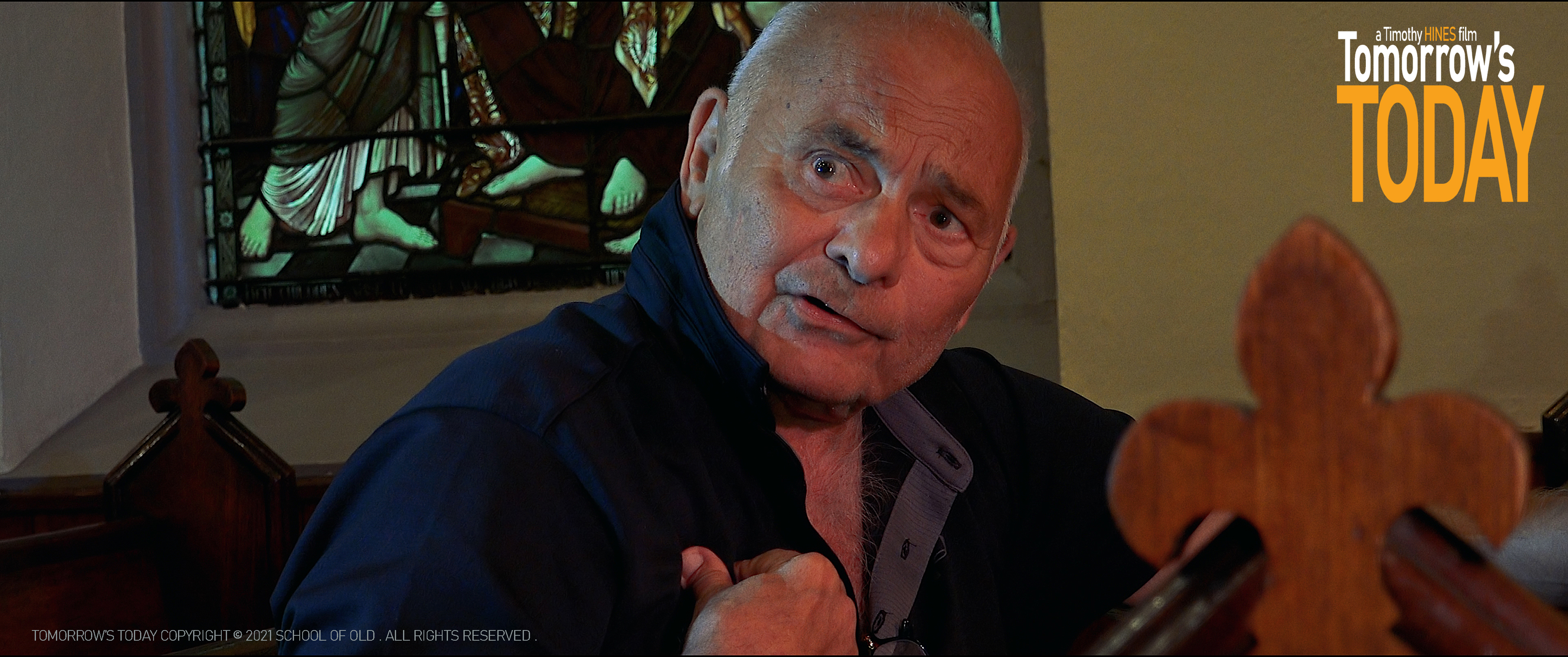 "Cherished 'Uncle Paulie' Academy Award Nominee Burt Young for Best Performance by an Actor in a Supporting Role at this year's Oscars® for his performance as 'Luca' in "Tomorrow's Today"."
Awards season has begun with a dazzling array of stars eligible for the Best Supporting Actor at this year's 94th Academy Awards and legendary Burt Young (Paulie from Sylvester Stallone's 'Rocky' movies) for "Tomorrow's Today" is among them.
Awards Season Calendar (2021-2022)
Oscars® Best Supporting Actor Predictions: Familiar and new faces are among the list of great actors contending in the Best Supporting Actor category at this years Oscars® including audience favorite Burt Young in Timothy Hines' "Tomorrow's Today".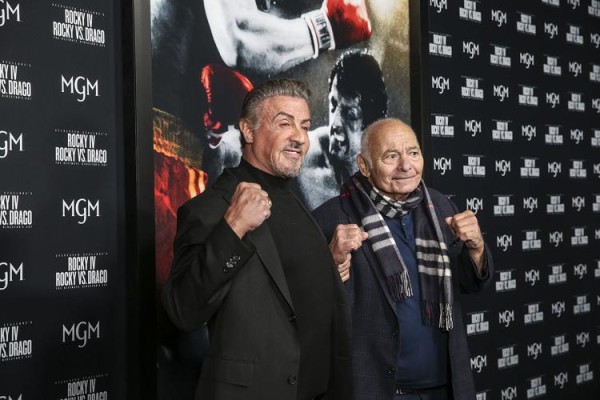 "Rocky" film stars Sylvester Stallone, left, and Burt Young attend the ""Rocky IV: Rocky Vs. Drago: The Ultimate Director's Cut" Thursday night showing in Philadelphia, November 11th. Photo by Steven M. Falk courtesy of The Philadelphia Inquirer
Many famous names are amidst the sea of worthy thespians vying for the Best Supporting Actor award this Oscar season including J.K. Simmons, Jared Leto, Willem Defoe, Idris Elba, and Ben Affleck, as well as underdog of the year, legendary Academy Award nominee Burt Young for his emotional special appearance as Luca in the feature film, "Tomorrow's Today."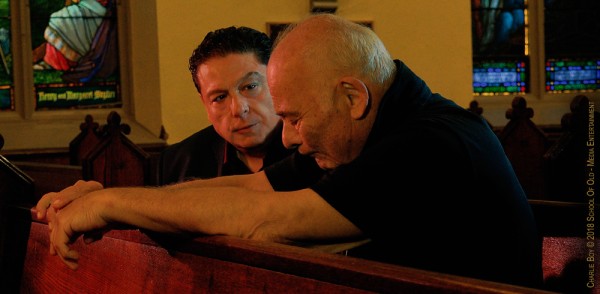 Above: Burt Young plays Luca, an old school gangster turned village sage who has his own painful past. His advice to main character Charlie (left) is a pivotal moment of the film.
"Tomorrow's Today" follows a hopeless grifter conman, Charlie, who is still trying to reform his ways. When his screwup friend Tommy G., who's a dead ringer for Tom Hardy, is going to be killed for his gambling debts, they must decide what roads they are willing to take and not take in order to save Tommy G.'s life. Young, plays Luca, Charlie's deceased father's best friend. The film stars New York's finest stand-up comedians including Joanne Scorcia, Teddy Smith, Nicky Sunshine and Adam Gabel as well as a special appearance by beloved superstar Kelly Le Brock. Here's what Ms. Le Brock had to say about the movie:
Kelly Le Brock on why she chose to perform in Timothy Hines' "Tomorrow's Today video link: https://www.youtube.com/embed/dNGNVSmFsqY
Burt Young began his acting career taking dramatic arts training under acting coach Lee Strasberg at the Actor's Studio. He first gathered notice playing tough thugs. Fiery director Sam Peckinpah cast Young as Mac in "The Killer Elite" (1975), and he caught the attention of Sylvester Stallone.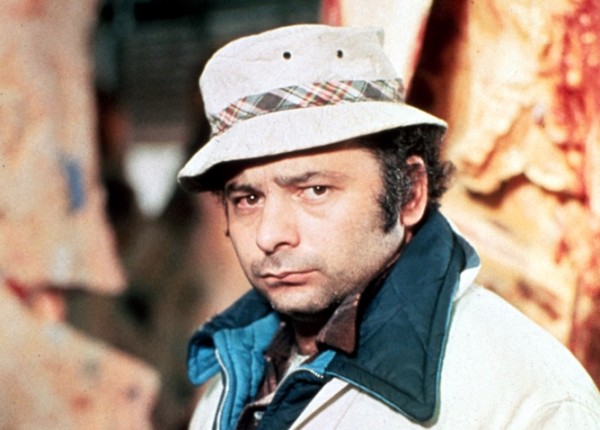 Above: Burt Young as Paulie Pennino in "Rocky".
Young landed the role of 'Paulie', the part as Rocky's supportive yet rough-around-the-edges Italian-American brother-in-law in the Academy Award winning classic film "Rocky" (1976). Young was nominated as Best Performance by an Actor in a Supporting Role in the 1976 Oscar awards. Young continued the role of Paulie throughout the next 5 'Rocky' installments. This roll has spanned close to 40 years and created the iconic character 'Uncle Paulie'. Burt Young continued playing talented characters and has remained consistently practicing his talent to this day.
"Tomorrow's Today" has garnered twenty-one film festival wins including Best Supporting Actor for Burt Young at the Marina Del Rey Film Festival, and will have it's Oscar Qualifying Theatrical run in New York, Los Angeles, Atlanta and Chicago beginning December 24th.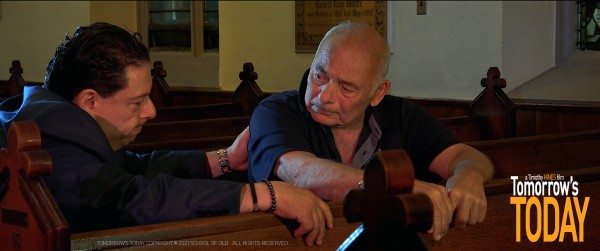 Burt Young (right) as 'Luca' in Timothy Hines' "Tomorrow's Today". Young is one of the super talents eligible for this year's Best Supporting Actor Oscar®.
"Tomorrow's Today" Official Movie Trailer video link: https://www.youtube.com/embed/kP59WVBcGWU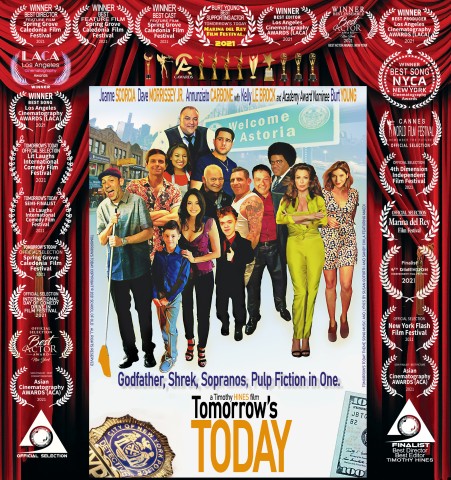 Official Oscar nominations voting for the 94th Academy Awards begins on Thursday, Jan. 27, 2022, and will end on Tuesday, Feb. 1, 2022. The official Academy Awards nominations will be announced on Tuesday, Feb. 8, 2022, with the ceremony taking place on Sunday, March 27, 2022.
Follow Burt Young at BurtYoungOfficial.com
More info: http://www.pendragonpictures.com/tomorrowstoday.html
Media Contact
Company Name: Pendragon Pictures
Contact Person: Susan Goforth
Email: Send Email
Phone: +1 310-480-0837
City: Los Angeles
State: CA
Country: United States
Website: www.pendragonpictures.com