Hono Bono's "Yoku" towel is one of the most premium bath towels in the market and their recent Kickstarter launch is seeking support from the community.
Hono Bono, a new bathware brand, has recently garnered international attention for releasing a crowdfunding campaign on Kickstarter for the softest and most luxurious towel on the market.
Fixing the problem of the traditional rough and thin bath towels, Hono Bono's "Yoku" towel gives the market a towel that is a durable, plush alternative. The Yoku Towel is suitable for modern homes and bathrooms, and perfectly matches any interior space.
Hono Bono is dedicated to offering the finest bathware. Each aspect of a bath experience is taken into consideration to ensure that the Yoku Towel would be crafted to provide the highest comfort. By prioritising quality and user experience, Hono Bono created the softest, cleanest and plushiest towel around.
Each towel in the Yoku collection is manufactured in Imabari, Japan, which is the Mecca of towel production for over 120 years and widely trusted by textile-lovers for their exceeding quality standards.
The Yoku towel design meets every need and considers many critical factors such as hygiene, durability, safety, sustainability, form and function. This revolutionary towel will be appreciated by people who value self care and personal care, as well as those seeking to enliven and enhance their bath experience.
Funds raised from this campaign will be used towards supporting Hono Bono in the associated production and distribution costs of each pledge, ahead of the May 2022 release. The retail price is estimated to be much higher, but on Kickstarter, up to 52% off is currently being offered. Available in 3 sizes and 6 shades, the Yoku towels will be sustainably packed and shipped after the project is crowdfunded.
Starting today, pledge as little as USD 38 to get one Yoku Bath Towel in any colour of your choice. Other rewards, including several variations of towel quantities and sizes, are also available, so act fast and visit the Kickstarter campaign page today to back this project.
About
Yoku by Hono Bono is a debut premium towel collection designed to elevate bath experiences. Located in Singapore, Hono Bono has a vision to elevate bathroom experiences in every household with premium everyday bathware.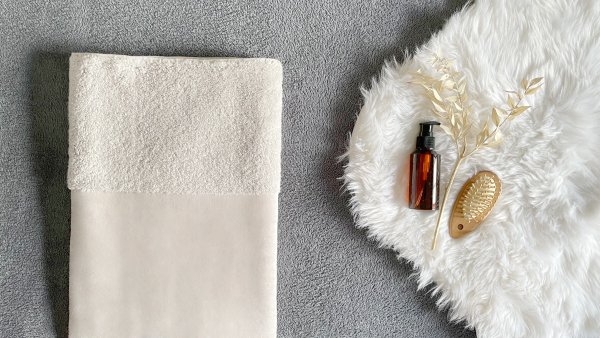 Media Contact
Company Name: Hono Bono
Contact Person: Levene Chai
Email: Send Email
Phone: +65 9169 9194
Country: Singapore
Website: www.kickstarter.com/projects/honobono/yoku-japanese-craftsmanship-at-its-finest/