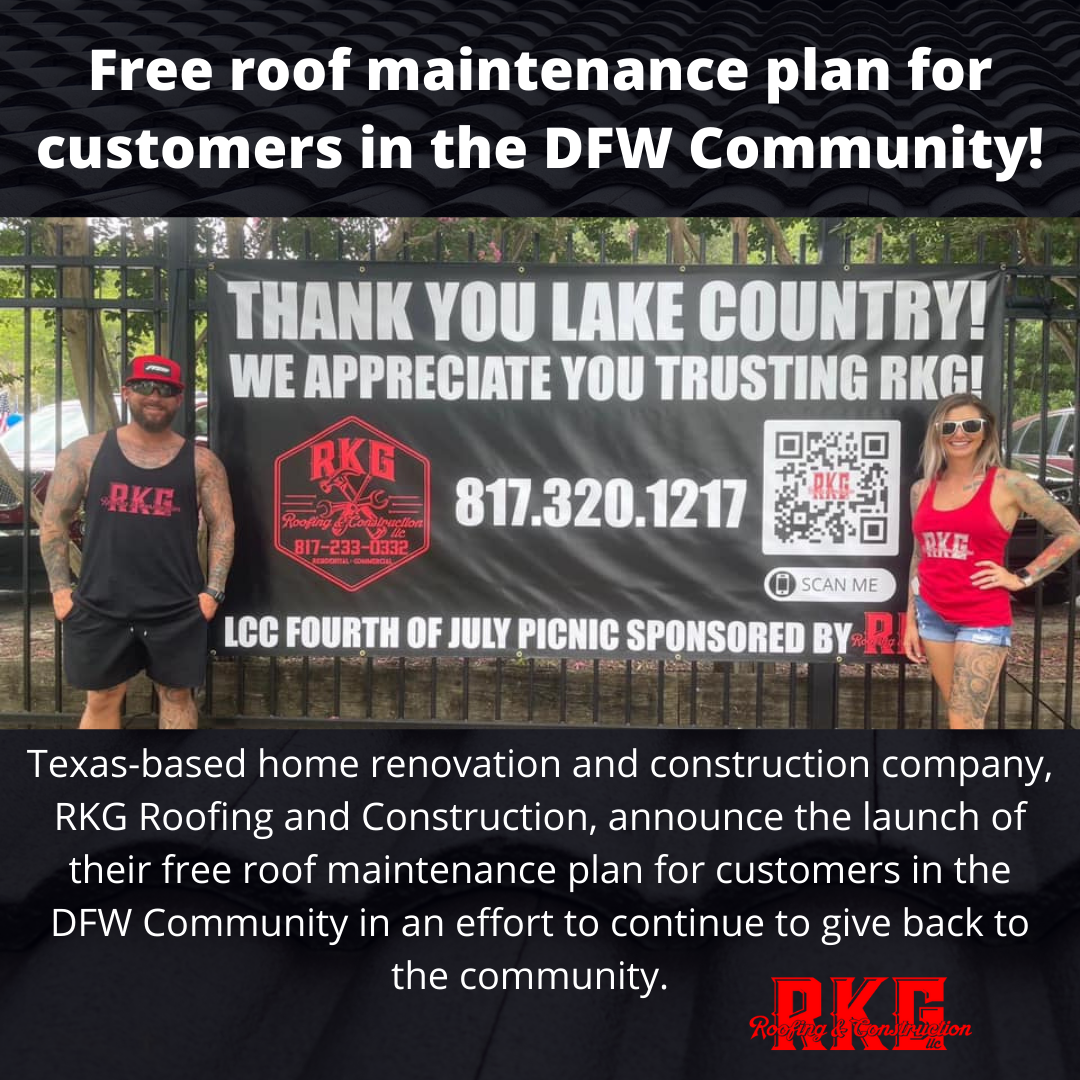 Leading Texas-based providers of roofing solutions, RKG roofing and construction, announce the launch of new initiatives as part of their drive to give back to the community
The team at RKG Roofing and Construction is not resting on their oars of supporting the growth of the DFW Community, as the roofing giant continue to contribute their quota in every little way, including giving to the needy and raising money to combat domestic violence. In a related development, RKG Roofing and Construction recently launched their free roof maintenance plan to allow as many people as possible in and around the DFW community to enjoy their premium quality Owens Corning preferred services without paying a dime.

Roofing remains one of the major parts of any structure as it does not only protect the inhabitants of the building but also adds beauty and value to the structure. Consequently, there has been a steady growth in the global roofing industry as more businesses and individuals seek the best solution for their building. The case is not particularly different in Texas and the likes of RKG Roofing and Construction have certainly set the standards, with the company showing their love for the community across different fronts.
The Texas roofing company played a significant role in alleviating the suffering of thousands of people during the pandemic by supporting the elderly community through food delivery as well as organizing giveaways for veterans on social media. In addition to giving to the homeless, the roofing company also helps to raise funds to cater to the children's medical needs as well as sponsor community events ranging from concerts to cook outs. The recently launched free roof maintenance plan can be rightly described as an icing on the cake, with plans to do more to help as many people as possible across DFW Community.
For more information about RKG Roofing and Construction and how to be a part of the philanthropy as a volunteer or donor, visit – https://rkgroofingandconstruction.com/.
Media Contact
Company Name: Local Crown, LLC
Contact Person: Trey Carmichael
Email: Send Email
Phone: 5127571401
Address:1101 Sandy Point Road
City: Wimberley
State: Texas
Country: United States
Website: https://thelocalcrown.com/